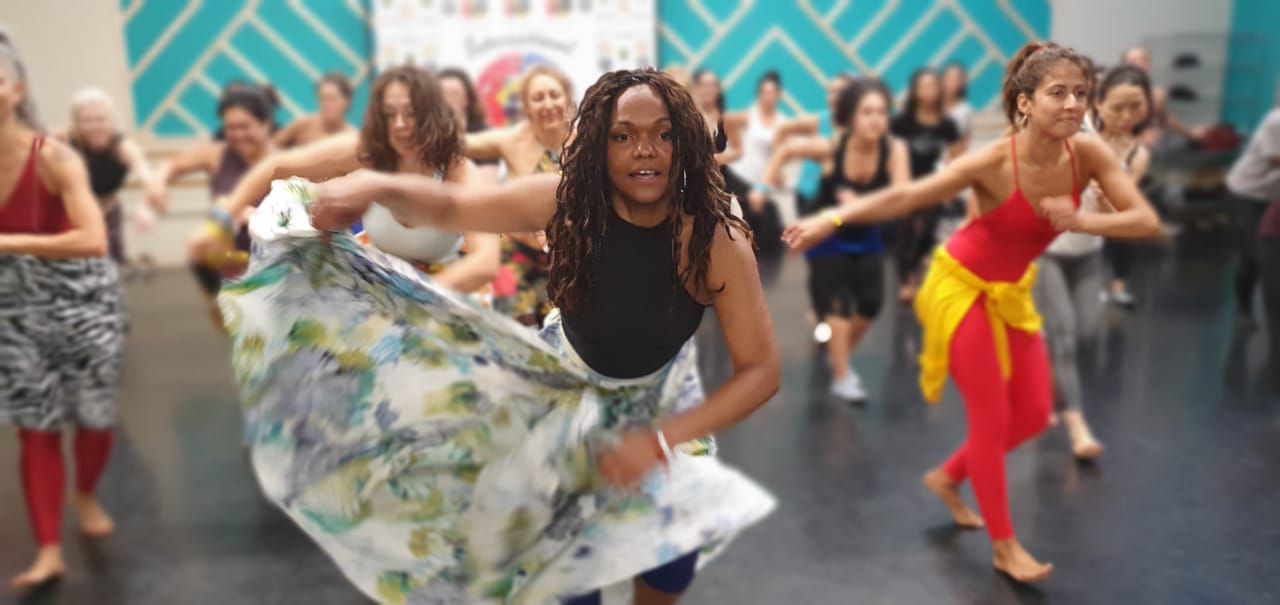 Beginner Afro-Brazilian & Capoeira
Afro-Brazilian dance is full of spontaneous, soulful movement that energizes the body and spirit. In this class, dancers will learn sequences and exercises that prepare the body for the uplifting and exciting dances of northern Brazil, where African influences are most present. Participants will develop rhythm and coordination, stay fit, relieve stress, and learn about Brazilian culture. Styles covered include: Afro-Brazilian, Samba, Samba de Roda, Axé, Sambareggae, Afoxé, and Orixas.
Beginner Afro-Brazilian & Capoeira
September 9, 2019 | Mondays 7:30 pm - 8:45 pm
$17/class
Teacher and schedule subject to change. For up-to-the-minute information see the adult class schedule.