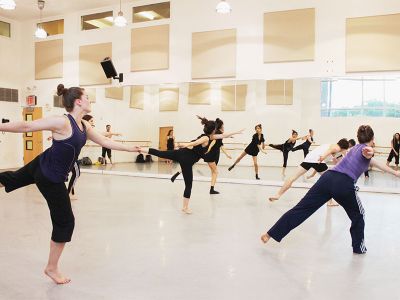 Adv. Simonson Technique
Simonson Technique, created and developed by master teacher Lynn Simonson, is an organic approach to movement that prepares the body to dance in a way that is anatomically intelligent and somatically aware. The goals of Simonson Technique training are to eliminate the pre-disposition to injury from previous mis-alignment patterns, develop and support the body in a way that allows efficient and free movement, and, to experience the joy of dance with longevity and wellness. Hailed as an intelligent and logical method to prepare the body for dance, the Simonson Technique has received recognition throughout the world since 1970 and is taught by certified faculty in 20 countries worldwide. This technique comprises a complete dance technique which trains dancers, equally well, to work with jazz, modern and other dance vocabularies.
Adv. Simonson Technique
Wednesdays 12:00 pm - 2:00 pm
$17/class
Teacher and schedule subject to change. For up-to-the-minute information see the adult class schedule.