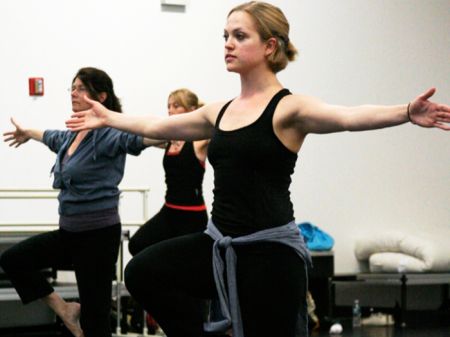 Intro to Modern (On Demand)
An ideal class for beginners, this class teaches students the rudimentary movements that are the foundation for classical modern dance to live musical accompaniment. Students will focus on contractions, spirals, basic floor work, and elemental concepts of space, time and force. They will also build core strength and flexibility in a fun and encouraging environment.
Suggested attire:
•    Comfortable clothing in which you can easily move
•    Bare feet
---
Already completed the 6-Week Intro Series? Try our On Demand 3-Class Packs.
Intro to Modern (On Demand)
May 3 - June 26, 2021 12:00 am
$72/six-week session
Please note classes are available through video on demand.
Access details will be emailed to you on the first day of class.
The day and time of the class is when the weekly video will be released to you.
The videos are pre-recorded and you can access them at your convenience to participate in class at the best time for you.
Video access will remain available until June 26
Extensions on video access are not available.