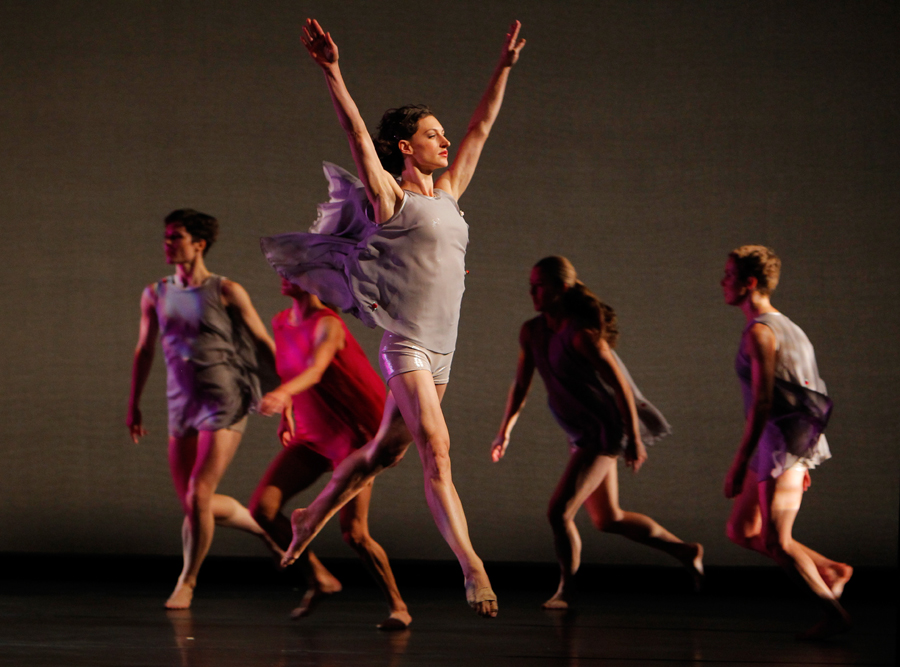 Mark Morris Dance Group Summer Intensive
June 14-18, 2021
Explore the innovative and challenging work of Mark Morris in our annual Summer Intensive held at the Mark Morris Dance Center. This year there will be an opportunity to study either in person or 100% online. All students will work directly with Dance Group company members, Music Director Colin Fowler, and Mark Morris himself! The Summer Intensive includes music seminars, daily classes in modern dance, ballet, pilates, and will culminate with an informal showing.
Virtual Only Option
Students choosing to participate virtually will have access to all technique and somatics classes, music seminars, and the Q&A session, which will be combined with the in-person cohort. There is no performance for the virtual group, however, students will have a separate virtual only rep phrases class focusing on solos and duets.
2021 Repertory: Mosaic and United and The
**Attendees of MMDG's Summer 2019 Intensives receive $25 off registration and do not have to re-audition. Please register below directly.**
How to Apply
1. Complete the application form online with a personal statement.
2. Select in this application whether you'll be attending an audition in person or submitting a video.
(Video submissions should include two center work combinations, one in modern dance and one in ballet. Performance videos are accepted as long as the dancer is clearly identifiable.)
PLEASE NOTE: You will complete enrollment upon acceptance to the program. Your payment will be processed at that time. Dancers accepted into an Intensive will be notified via e-mail. Once accepted, to guarantee a spot in the program students must register and pay in full online.
Pricing
In-person group:
Early bird price (through April 14, 2021): $475
Regular price (starting April 15, 2021): $500
Virtual group*:
Early bird price (through April 14, 2021): $425
Regular price (starting April 15, 2021): $450
*Please note: There is no performance option for the virtual group.
Mark Morris Dance Group Summer Intensive
June 14 - 18, 2021 9:30 am - 5:00 pm
Training for advanced to professional dancers, 16+. Study. Explore. Dance. Perform.