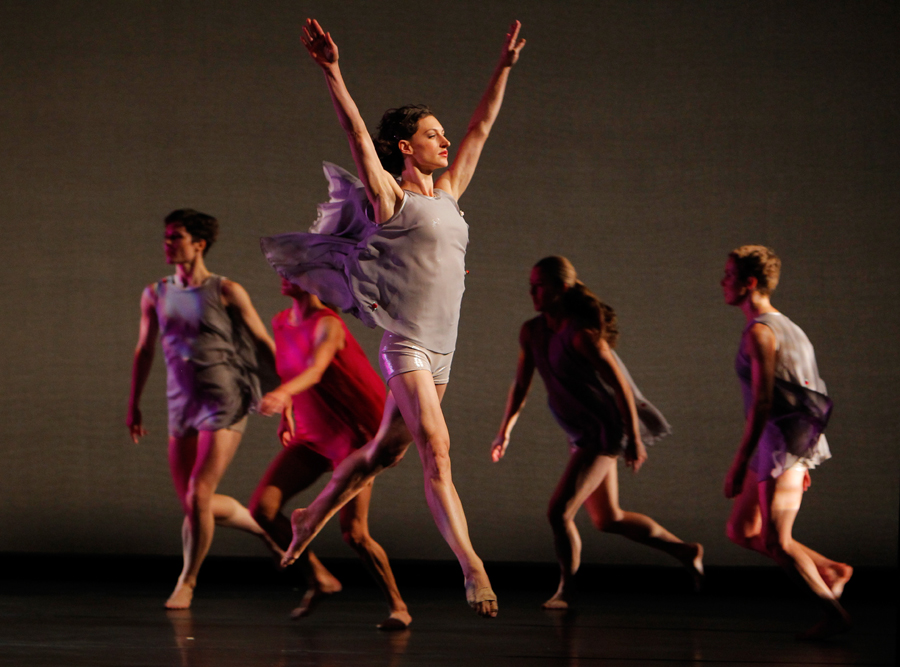 Mark Morris Dance Group Summer Intensive
May 10-15, 2021
Explore the innovative and challenging work of Mark Morris. This unique opportunity will allow a limited number of students to work one-on-one, as well as in small group settings, with Dance Group company members, Music Director Colin Fowler, and Mark Morris himself! The Summer Intensive includes music seminars, daily classes in modern dance, ballet, pilates, and one-on-one solo training with Dance Group company members.
2021 Repertory: TBA
Come back soon for more information.
**Attendees of MMDG's Summer 2019 Intensives receive $25 off registration and do not have to re-audition. Please register below directly.**
How to Apply
1. Complete the application form online with personal statement.
2. Select in this application whether you'll be attending an audition in person or submitting a video.
(Video submissions should include two center work combinations, one in modern dance and one in ballet. Performance videos are accepted as long as the dancer is clearly identifiable.)
PLEASE NOTE: You will complete enrollment upon acceptance to the program.  Your payment will be processed at that time. Dancers accepted into an Intensive will be notified via e-mail. Once accepted, to guarantee a spot in the program students must register and pay in full online.
Mark Morris Dance Group Summer Intensive
May 10 - 15, 2021 10:00 am - 1:00 pm
Training for advanced to professional dancers, 16+. Study. Explore. Dance. Perform.