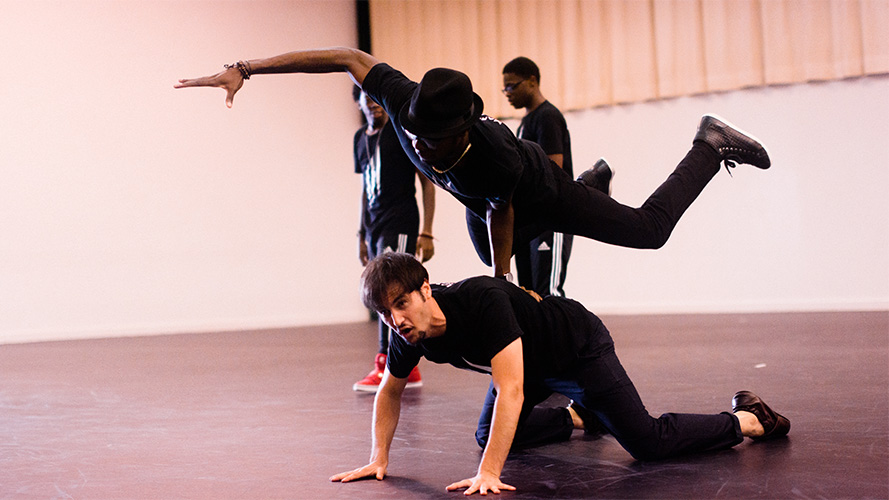 Urban Rhythms – Intro to Flex
Explore emotion, choreography, and freestyle vocabulary in this six-week series based in the street dance style of Flexing, characterized by animation, musicality, isolations, waving, footwork, and freestyle groove. Each series will focus on a different aspect of this Brooklyn-born dance style, giving you the freedom to create your own movement style within a lively and collaborative group environment.
Recommended attire: Comfortable clothing in which you can move.
Recommended footwear: Sneakers that have not been worn outside.
Who is this for?
Any level dancer interested in developing creative expression and artistic empowerment through this hip-hop dance style.
---
This class is also available as a community partnership. Please visit our Community Pages for more information.
Urban Rhythms – Intro to Flex
January 8 - February 12, 2020 | Wednesdays 8:00 pm - 9:00 pm
Urban Rhythms – Intro to Flex
February 26 - April 1, 2020 | Wednesdays 8:00 pm - 9:00 pm
Urban Rhythms – Intro to Flex
April 15 - May 20, 2020 | Wednesdays 8:00 pm - 9:00 pm
Series Focus: The Culture of Flex