The Mark Morris Dance Center is turning 20 this year! Since 2001, the Dance Center has not only been home to the Mark Morris Dance Group, but it has also been a vibrant hub for dance and music education for people of all ages, with and without disabilities, in Brooklyn and beyond. 
We kicked off the festivities with a day-long celebration on September 18, followed by a number of exciting anniversary events through 2021 and into 2022. 
Mark Morris Dance Group: Holiday Party on the Plaza
December 4 at 11:00 a.m. ET
Join the Mark Morris Dance Center for a little caroling and holiday cheer!
Mark Morris Dance Group dancers Domingo Estrada Jr. and Malik Q. Williams will lead a Dance with MMDG class for the entire family. Participants will learn excerpts from The Hard Nut's Snow variation.
Elise Gaugert, The Hard Nut Singers Choral Director, and Heather Curran, Music and Singing Teaching Artist, will lead a holiday sing-along. They will be joined by MMDG musician, Andreas Brade, and there will be hot chocolate for everyone!
View Details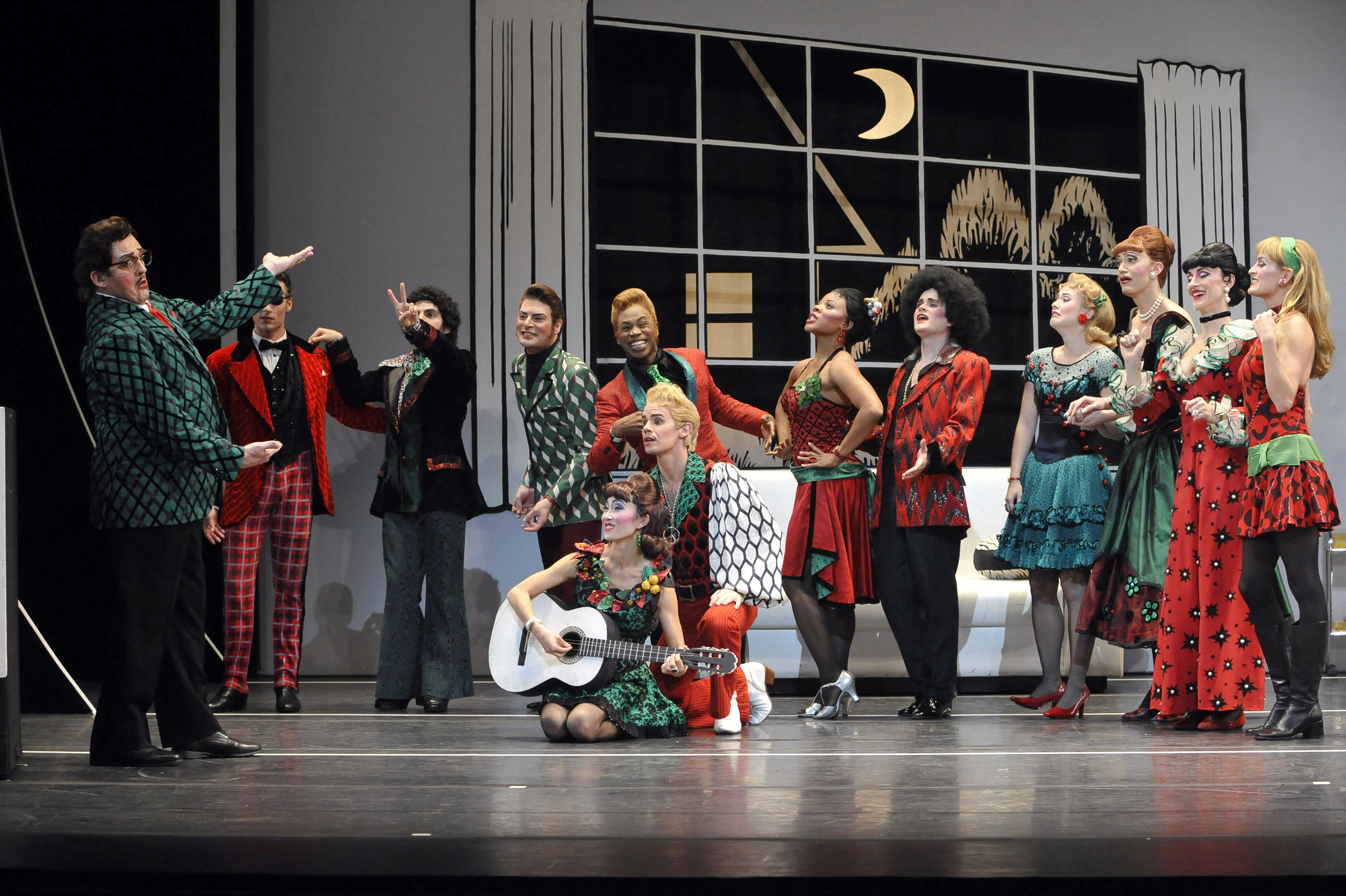 Dance, Music and Literacy Special Event
December 2021 & January 2022
Our acclaimed Dance, Music, and Literacy program (DML) introduces students to the performing and visual arts through a Mark Morris masterwork, L'Allegro, il Penseroso ed il Moderato, featuring the music of George Frideric Handel, poetry of John Milton, and paintings of William Blake. Students explore the interplay of these art forms and gain a basic understanding of dance vocabulary through Morris' choreography. This year's residency culminates with a private streaming for participating students to watch the Mark Morris Dance Group perform excerpts from the work, dance along with them, and have a curated a Q&A session.
Learn about DML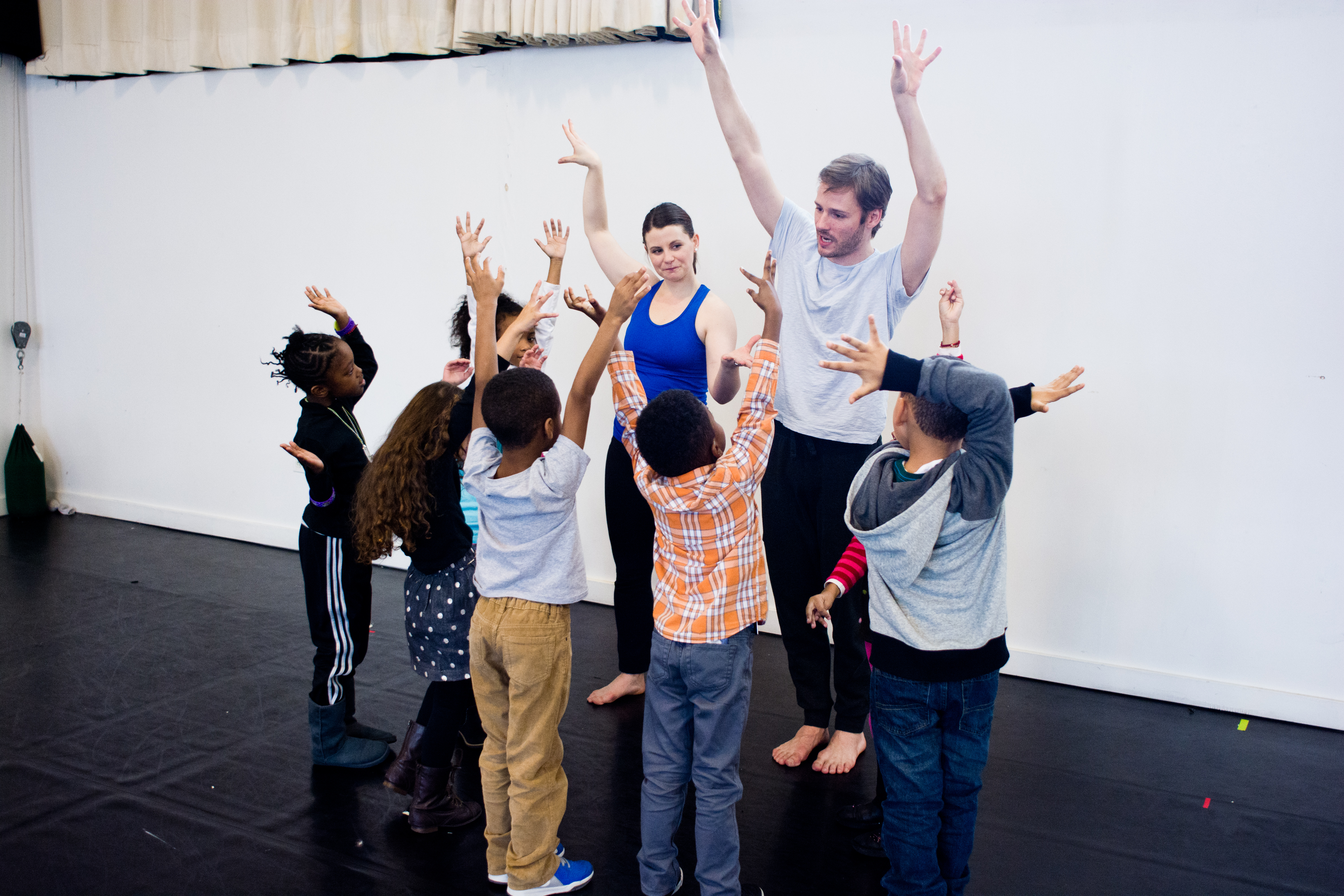 Year-End Performance
June 2022
Our Student Company I and II will be joined by members of the Dance for PD group for a memorable joint performance to celebrate 20 years with our community and to showcase that, truly, Dance is for Anybody. More details to come.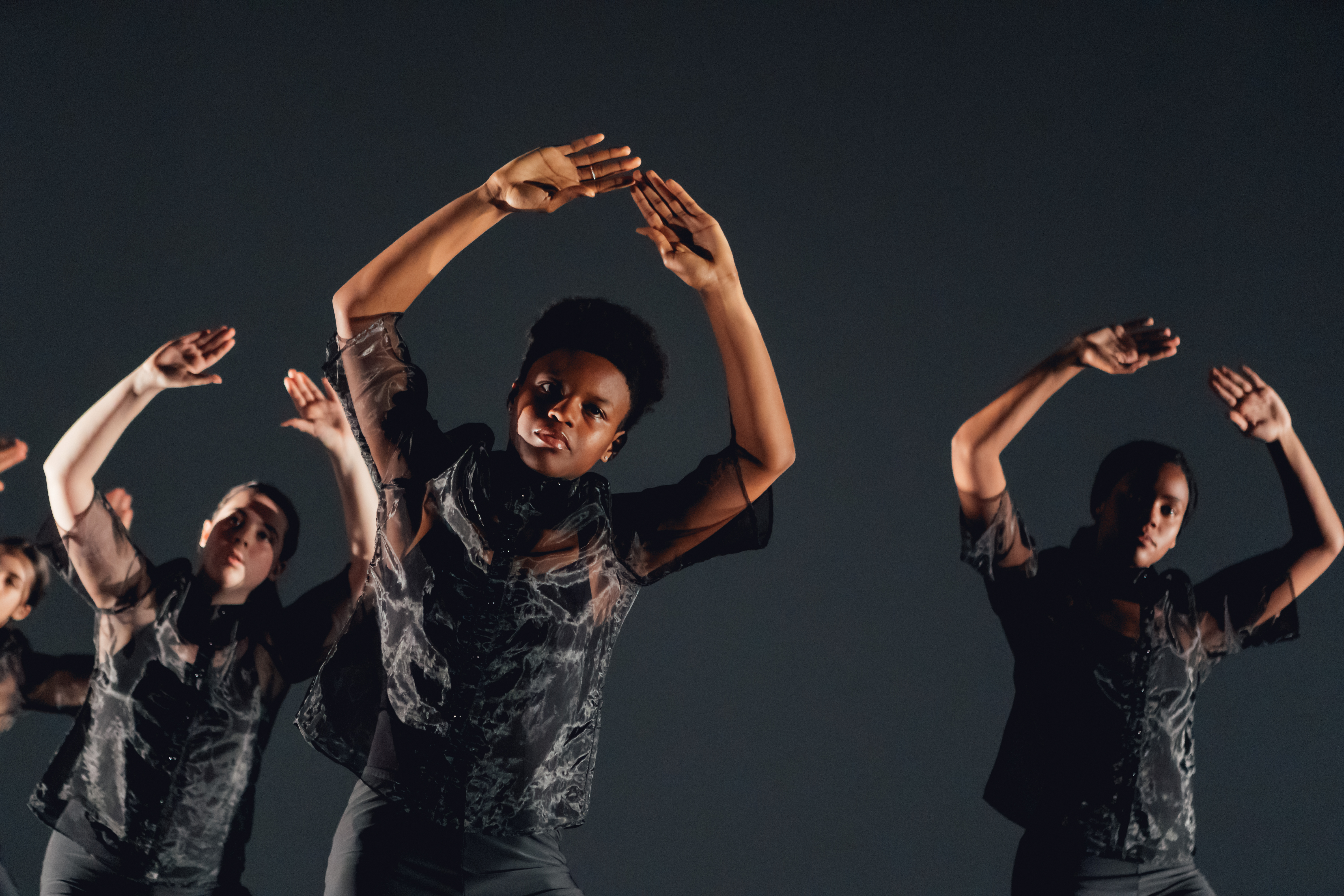 Mark Morris Dance Center: 20 Years in Brooklyn
Kick-off Event
September 18, 10:00am-4:00pm ET
We're hosting Mark Morris Dance Center: 20 Years in Brooklyn to commemorate two decades of dance and performing arts education in the heart of Brooklyn's cultural district, and to kick-off our year-long 20th anniversary celebrations. This FREE event will include performances by the Dance Group, classes, meet & greet with the School staff and faculty, and more on The Plaza at 300 Ashland.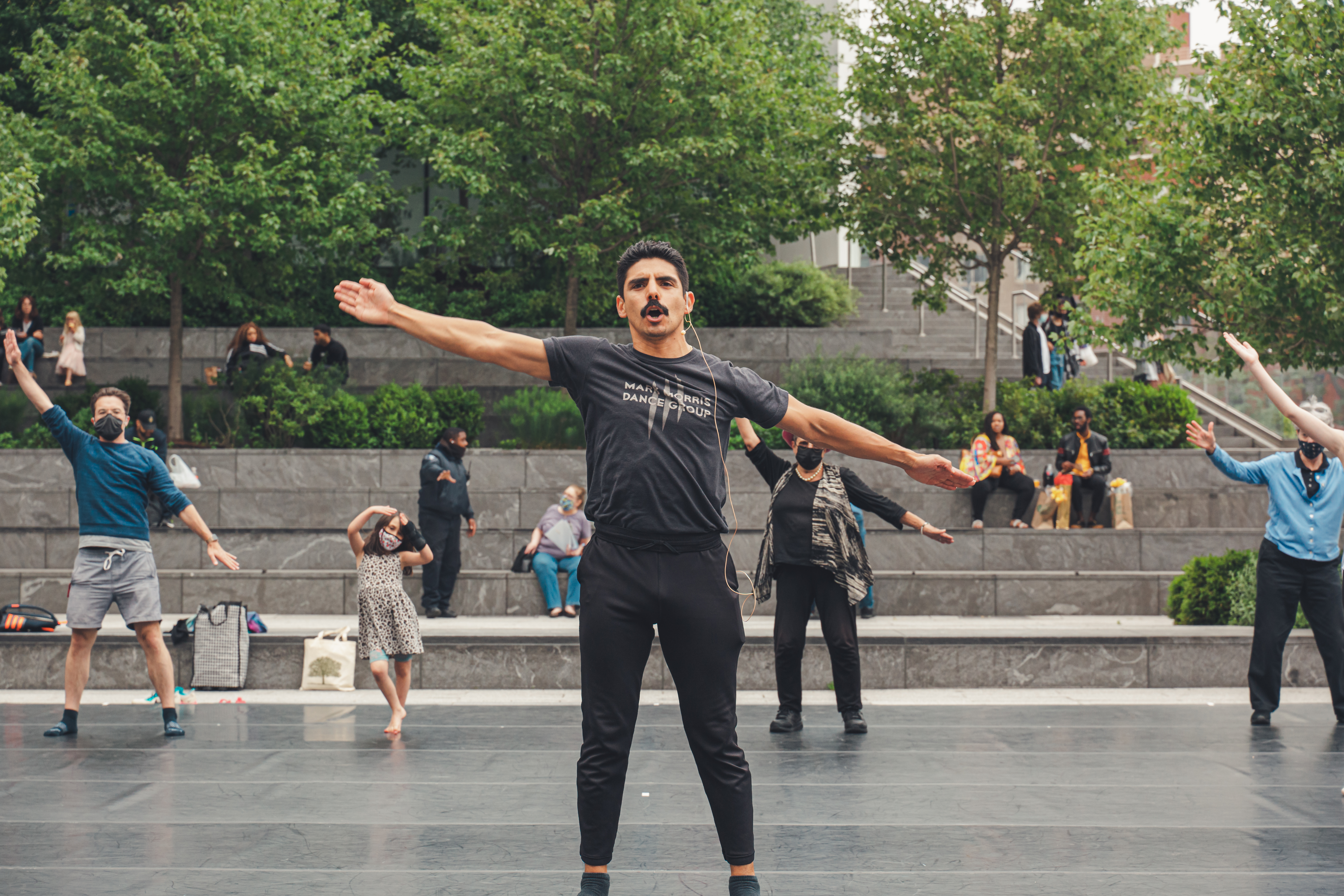 Dance for PD® 20th Anniversary Day
October 12 at 3:00 p.m. ET
Close to the day our Dance for PD® program started 20 years ago, we'll be hosting an online celebration class with founding teachers David Leventhal, John Heginbotham and Misty Owens. The class will feature an introduction from co-founder Olie Westheimer and will be followed by a live Q&A at 4:15 p.m. ET.
Register here