The Mark Morris Dance Center is turning 20 this year! Since 2001, the Dance Center has not only been home to the Mark Morris Dance Group, but it has also been a vibrant hub for dance and music education for people of all ages, with and without disabilities, in Brooklyn and beyond.
20th Anniversary Dance Center Showcase
June 10, 11 & 12 2022
Mark your calendars! The School at the Mark Morris Dance Center Student Company I and II members, Arts Immersion Fellows, and Dance for PD® participants unite for a memorable performance of excerpts from Mark Morris's Mozart Dances and Pepperland, as well as original works by Pamela Quinn, x rance, MMDG dancer Billy Smith and select members of The School's student body. Celebrating 20 years of the Mark Morris Dance Center, this performance will truly showcase that Dance is for Anybody.
Learn more and get tickets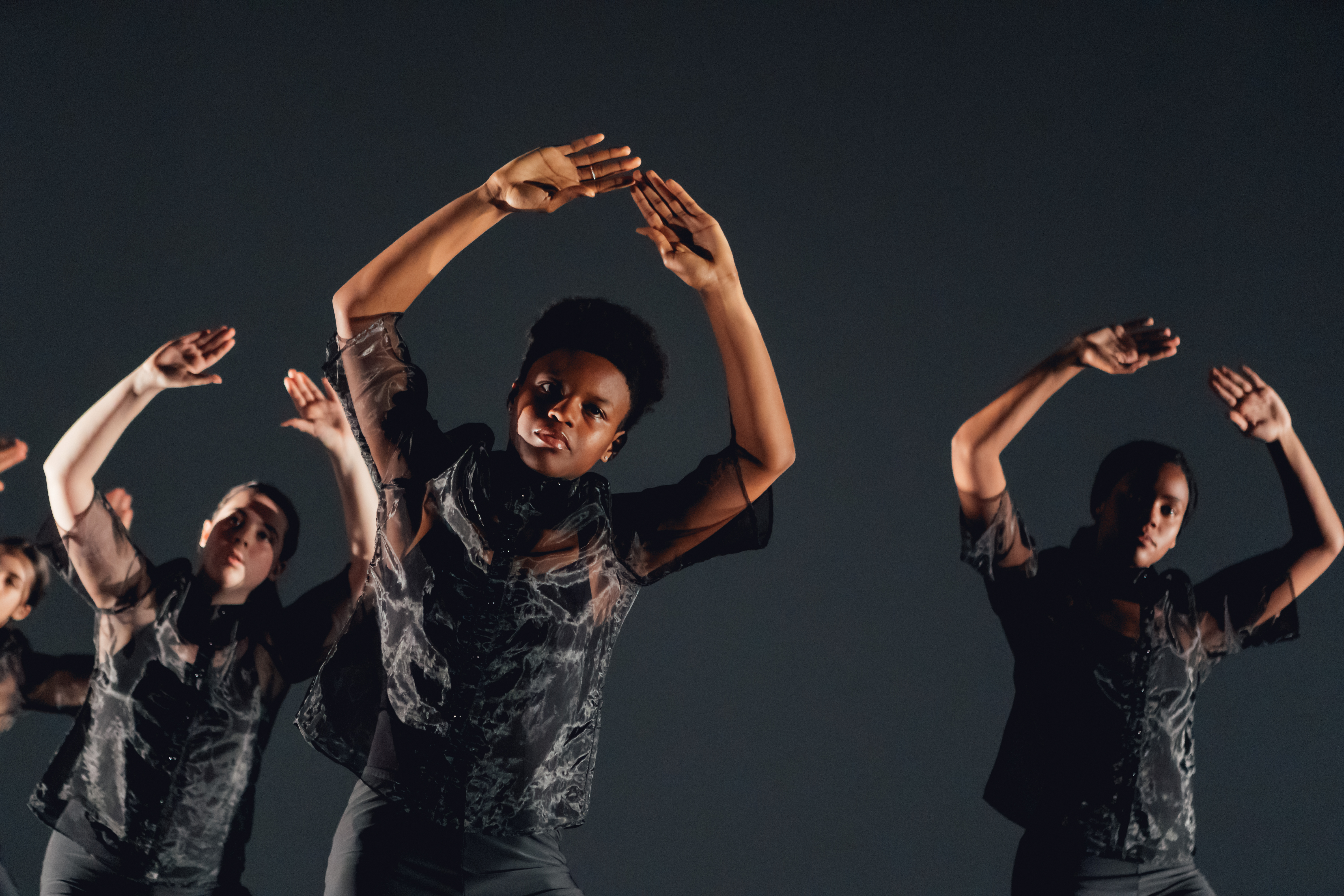 Lucy Bowen Award for Inclusive Choreography
The Mark Morris Dance Group's Dance for PD program is proudly launching a new award that aims to support choreographers who want to create a new dance in collaboration with and publicly performed by people living with Parkinson's. The annual Lucy Bowen Award for Inclusive Choreography will offer up to $10,000 towards the creation of an original work of choreography and the associated production costs of a performance that shares that choreography with the general public. 
Learn More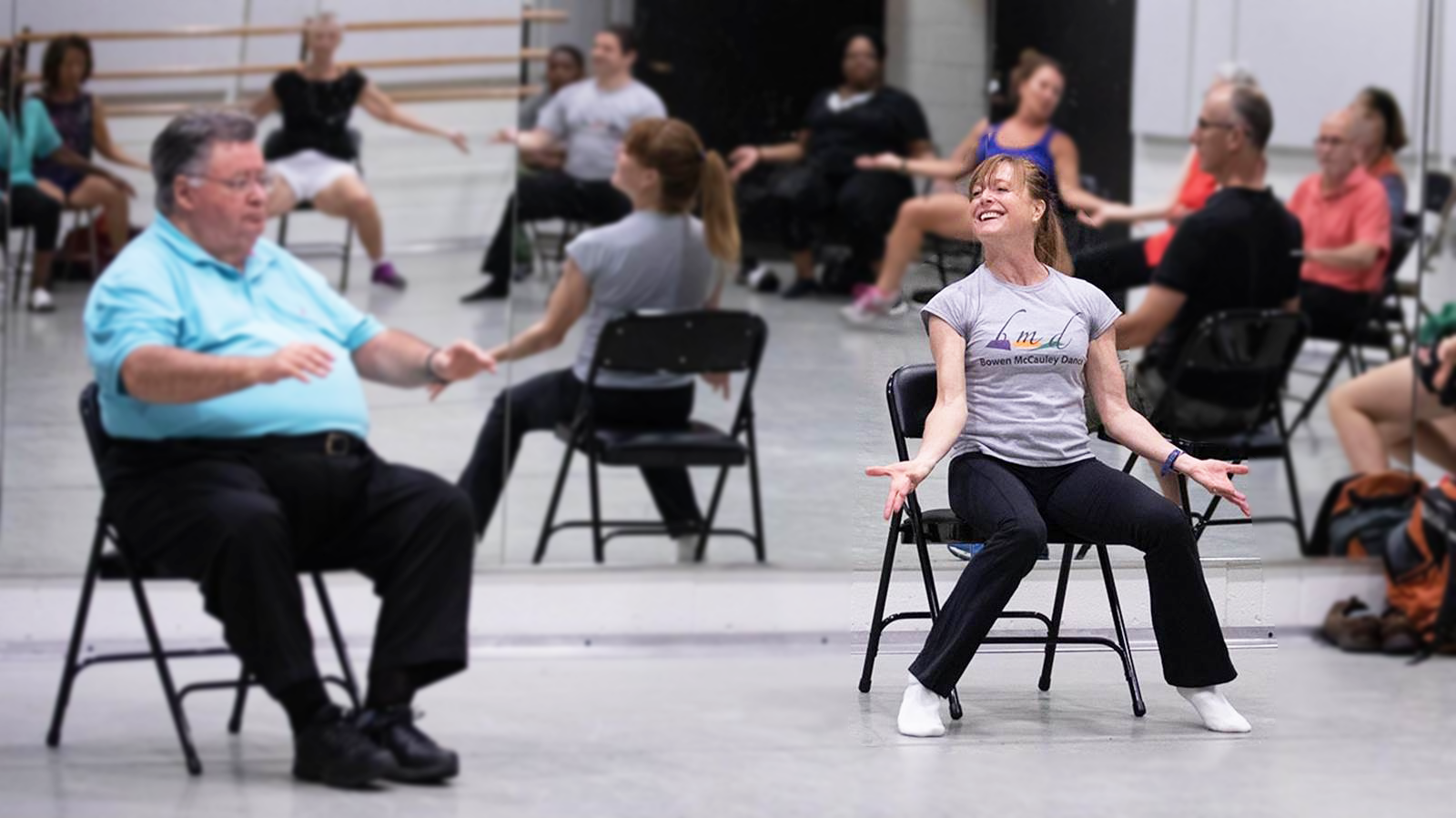 Global Voices Community Class Series
January – August 2022
Dance for PD's global network of teaching artists span 6 continents and a range of dance styles and traditions. As part of our 20th Anniversary, the Global Voices Series spotlights teaching artists from around the world who will offer accessible online Dance for PD classes in such varied forms as Chinese Cultural Dance, Kathak, Venezuelan Cultural Dance, and Afro-Caribbean Dance. Join us as we dance around the world, all from the comfort and safety of home.
View Classes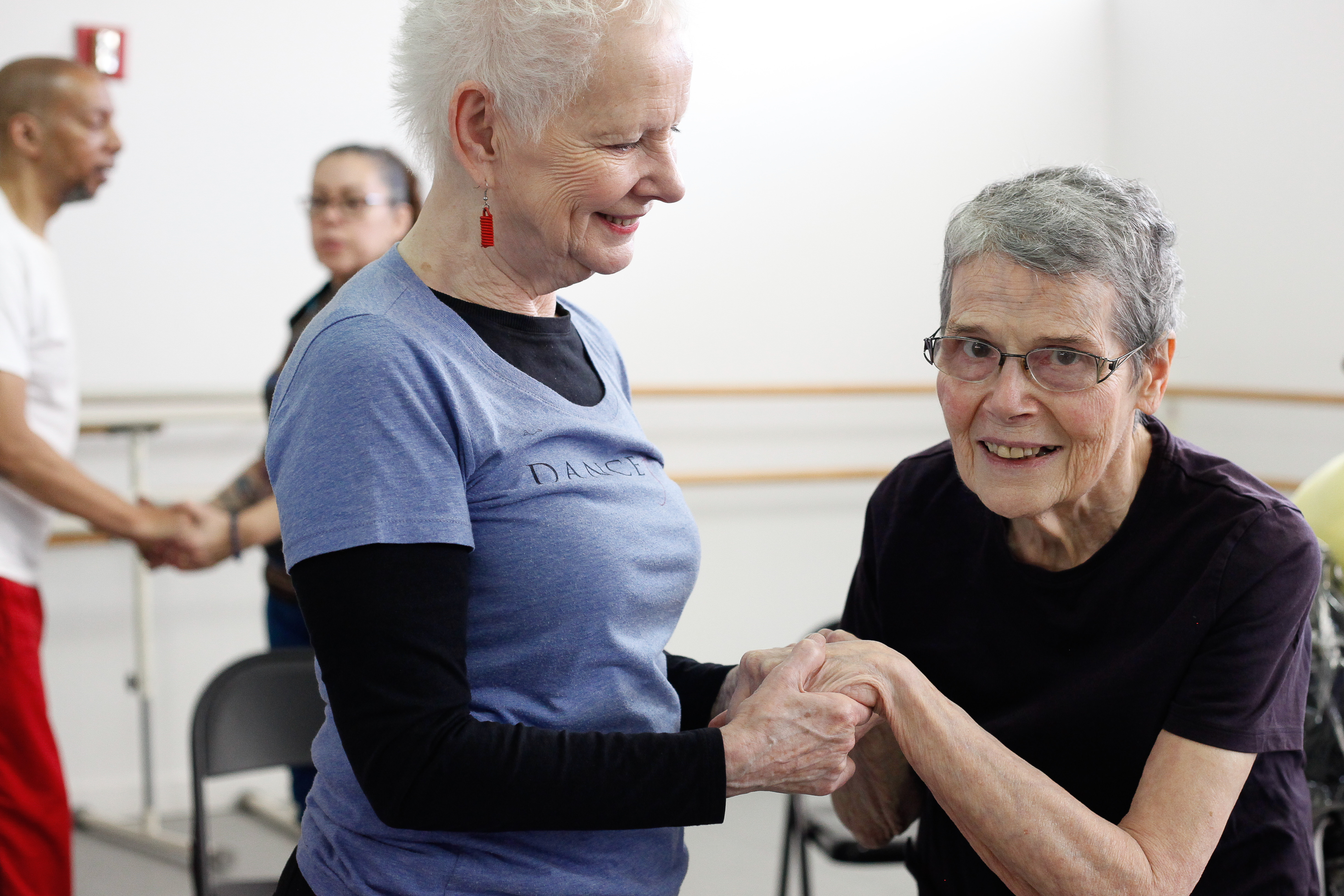 Dance for PD in Performance
Spring 2023
Continuing their tradition of original community performances, Dance for PD participants will share a world premiere by award-winning NYC-based Argentinian choreographer Valeria Solomonoff (recipient of the 2021-22 Lucy Bowen Award), intergenerational work by Pamela Quinn and a multimedia adaptation of Mark Morris repertory performed by Dance for PD's global community. This performance will take place at the Mark Morris Dance Center and will be live streamed.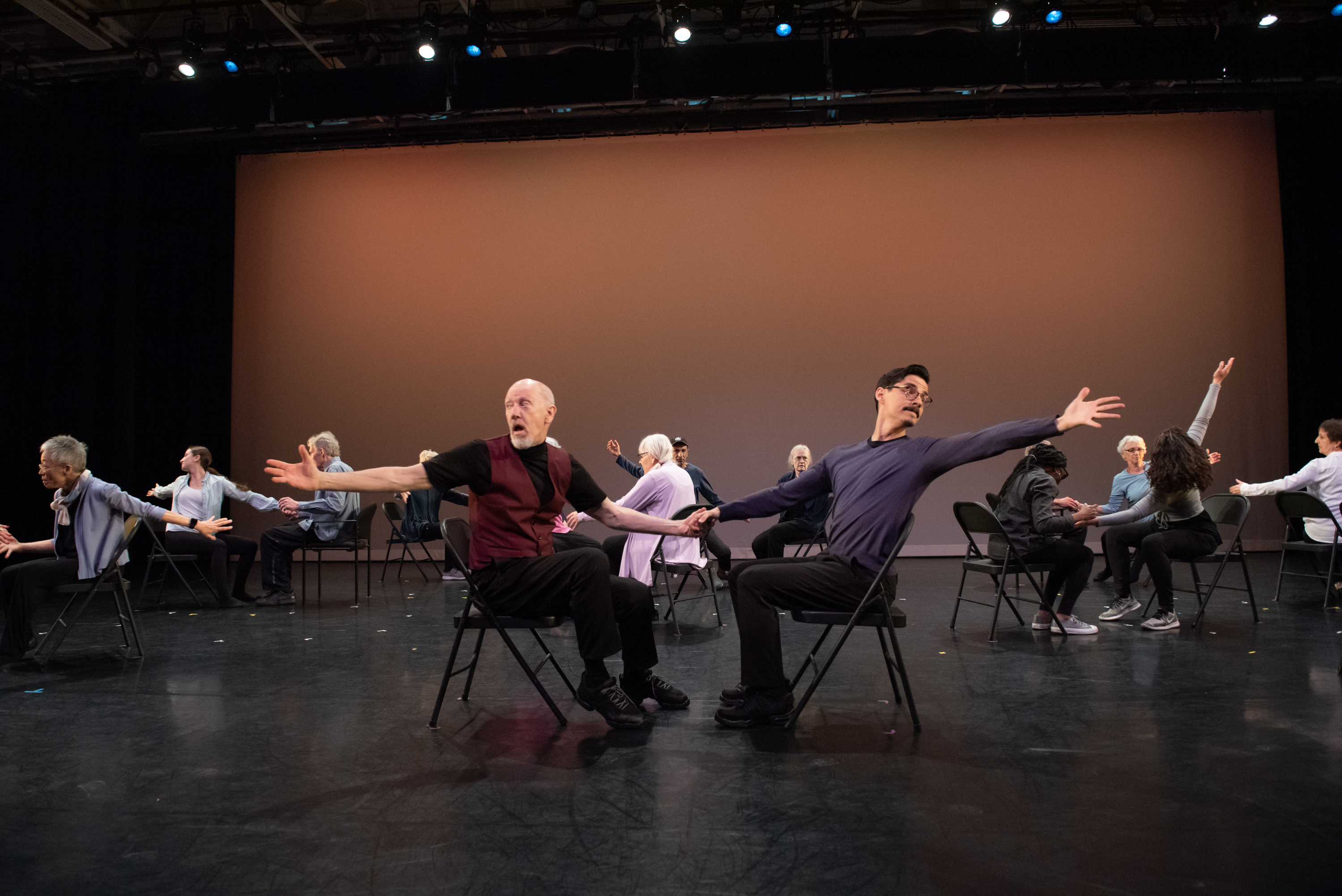 Mark Morris Dance Center: 20 Years in Brooklyn
Kick-off Event
September 18, 10:00am-4:00pm ET
We're hosting Mark Morris Dance Center: 20 Years in Brooklyn to commemorate two decades of dance and performing arts education in the heart of Brooklyn's cultural district, and to kick-off our year-long 20th anniversary celebrations. This FREE event will include performances by the Dance Group, classes, meet & greet with the School staff and faculty, and more on The Plaza at 300 Ashland.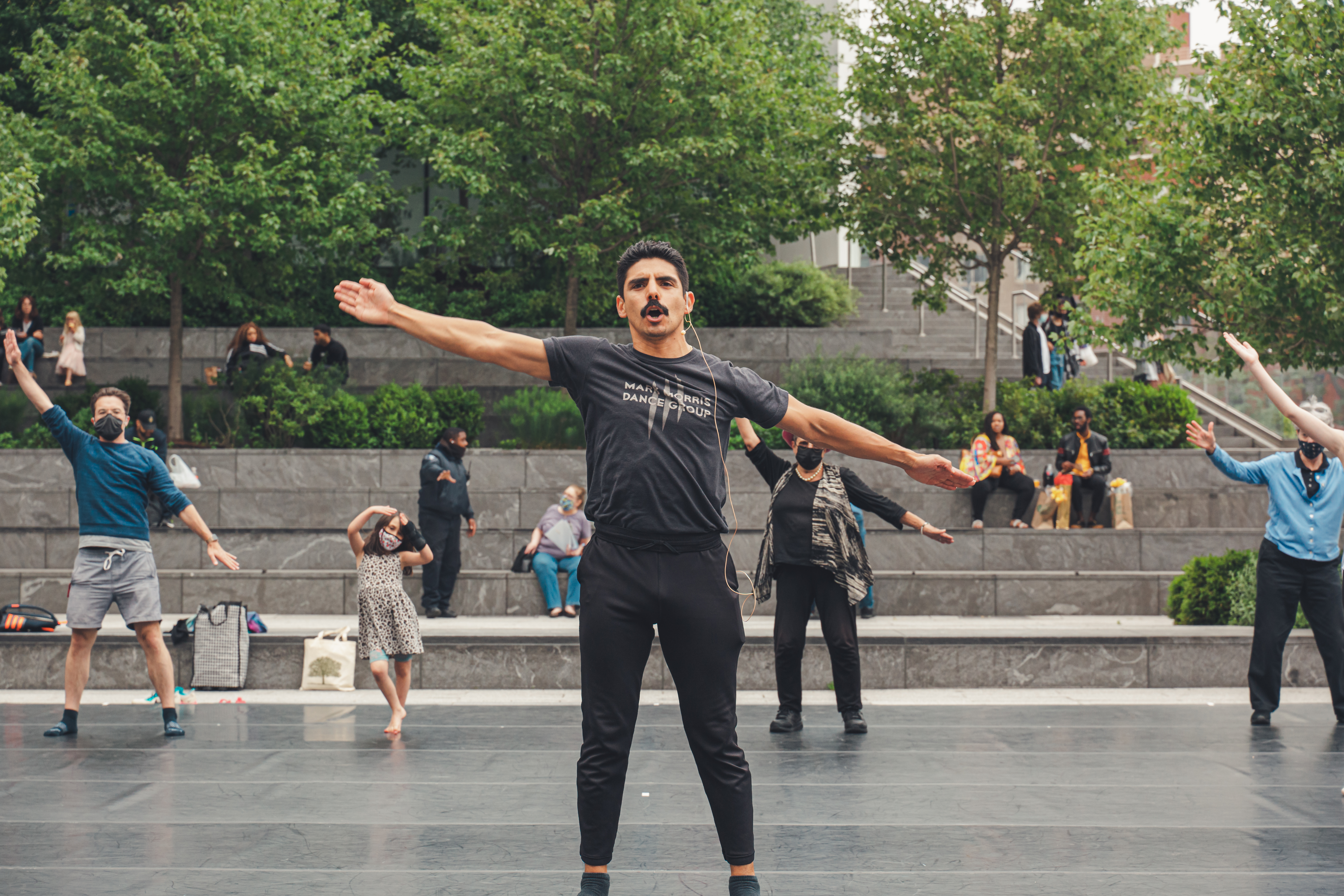 Dance for PD® 20th Anniversary Day
October 12 at 3:00 p.m. ET
Close to the day our Dance for PD® program started 20 years ago, we'll be hosting an online celebration class with founding teachers David Leventhal, John Heginbotham and Misty Owens. The class will feature an introduction from co-founder Olie Westheimer and will be followed by a live Q&A at 4:15 p.m. ET.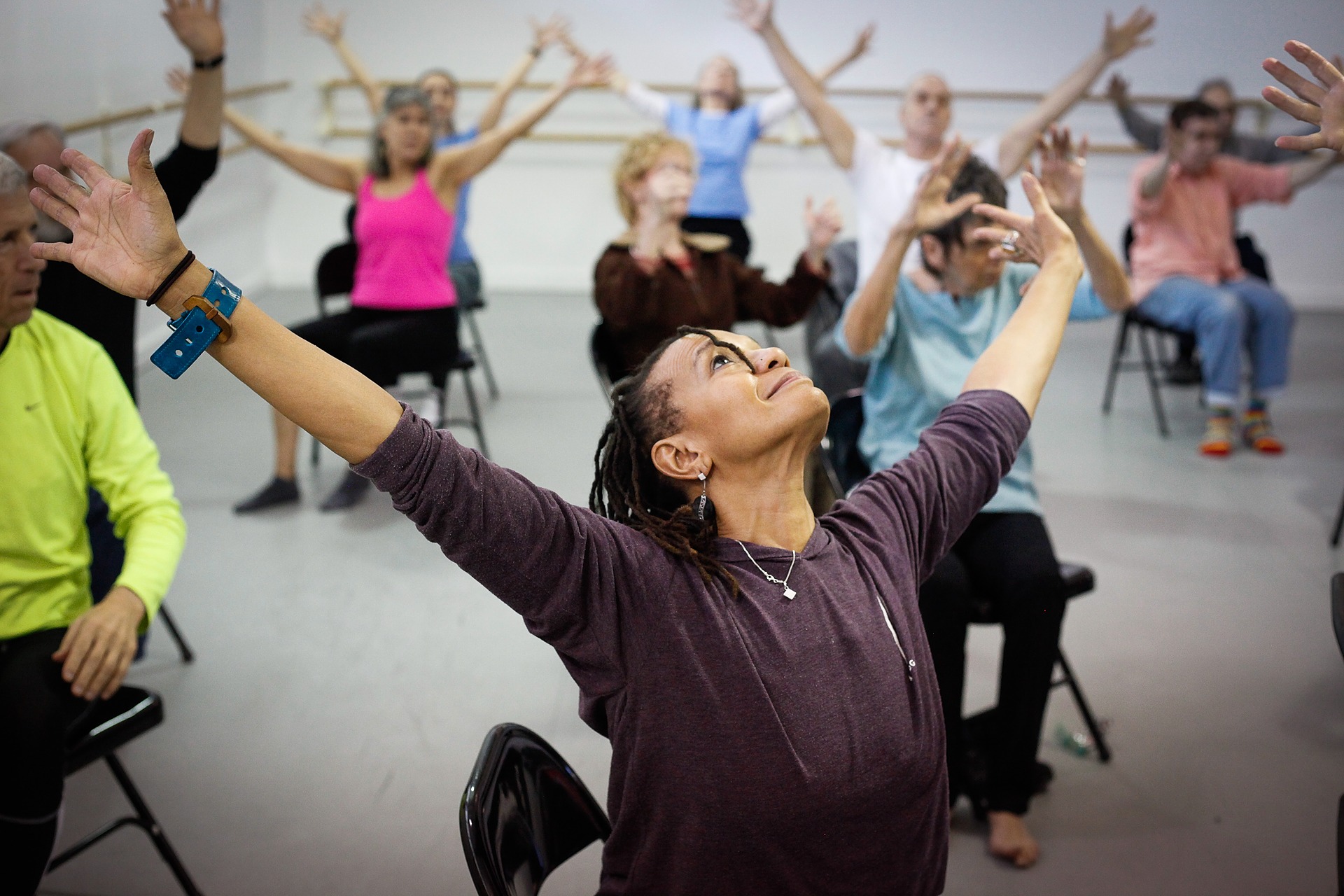 Mark Morris Dance Group: Holiday Party on the Plaza
December 4 at 11:00 a.m. ET
Join the Mark Morris Dance Center for a little caroling and holiday cheer!
Mark Morris Dance Group dancers Domingo Estrada Jr. and Malik Q. Williams will lead a Dance with MMDG class for the entire family. Participants will learn excerpts from The Hard Nut's Snow variation.
Elise Gaugert, The Hard Nut Singers Choral Director, and Heather Curran, Music and Singing Teaching Artist, will lead a holiday sing-along. They will be joined by MMDG musician, Andreas Brade, and there will be hot chocolate for everyone!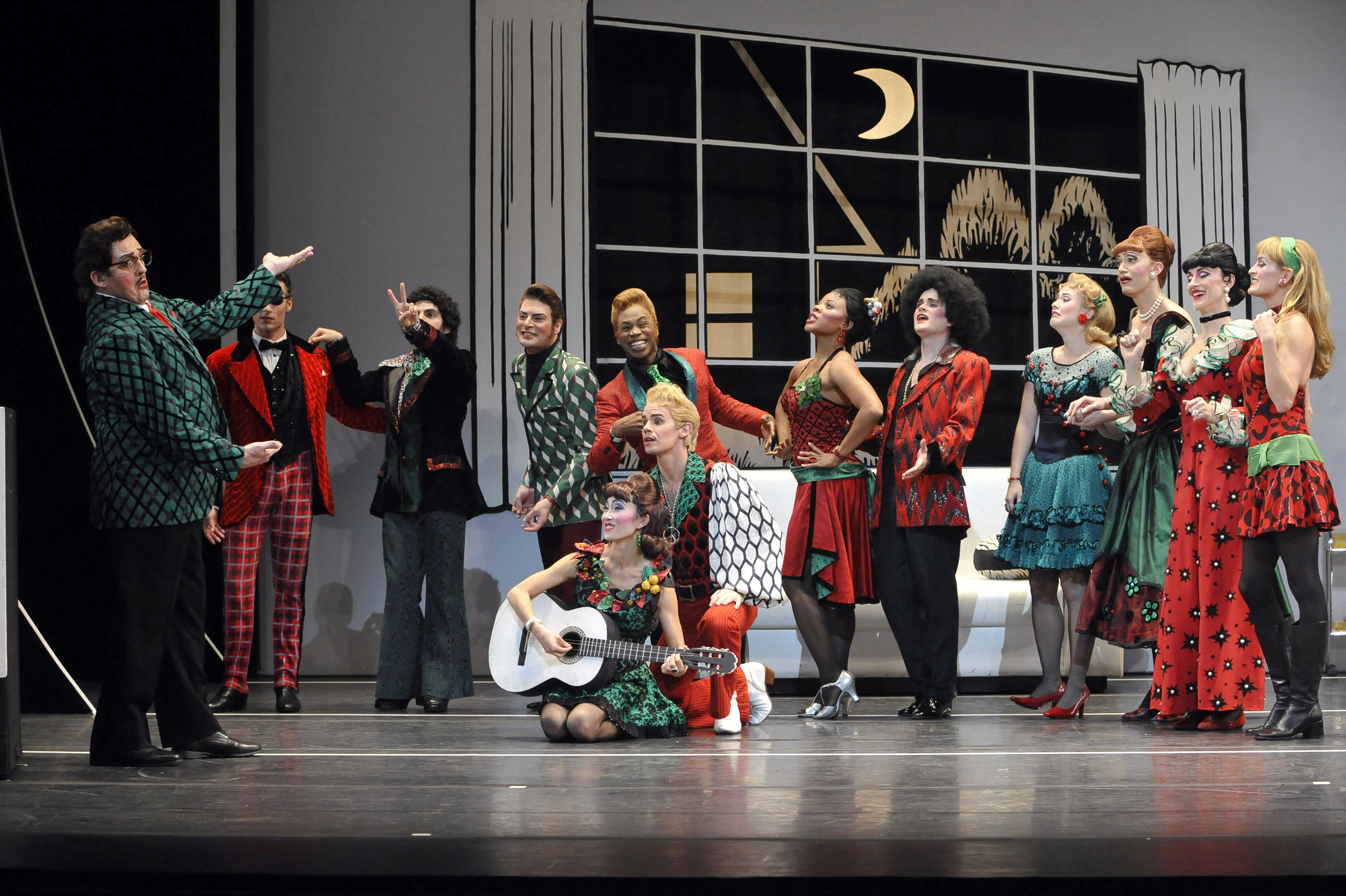 Physically Integrated L'Allegro Repertory Workshop
March 7, 9, 11, 2022
To celebrate the return of Mark Morris's L'Allegro, il Penseroso ed il Moderato to Brooklyn this spring, we're offering a Physically Integrated Workshop exploring adapted selections of this signature work. Appropriate for adults with and without disabilities, this three-day workshop can be enjoyed seated or standing, online or in person, and will culminate with an informal showing.
Schedule:
Monday, March 7 | 1-3 PM (ET)
Wednesday, March 9 | 1-3 PM (ET)
Friday, March 11 | 1-4 PM (ET)
Faculty: Uta Takemura with live music by George Lykogiannis
Fees: $100 in person, $75 online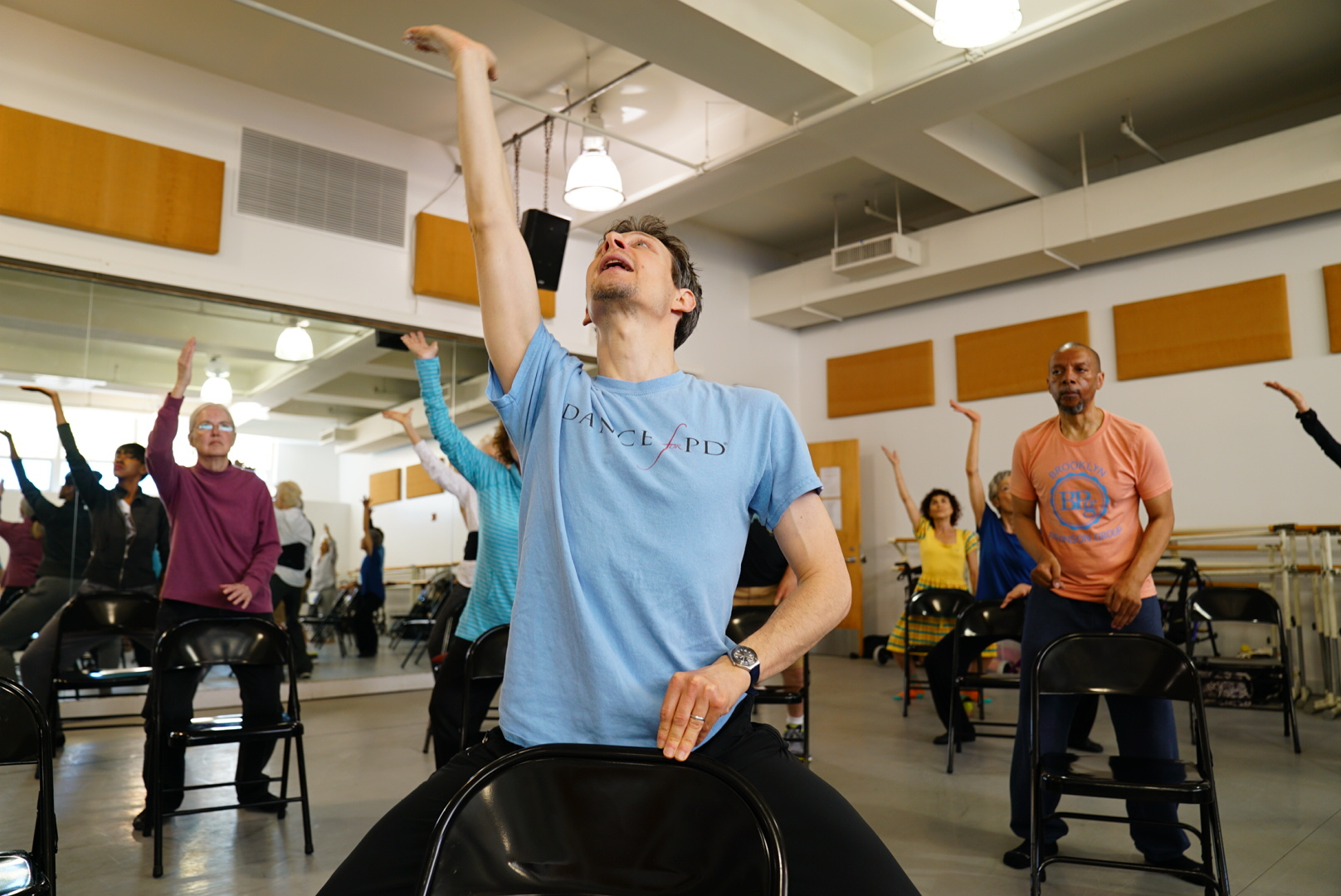 Dance for PD Community Festival: Around the Clock, Around the World
April 29, 9:00am ET – April 30, 9:00am ET
To continue celebrating Dance for PD's 20th Anniversary, we are gearing up for a 24-hour party that is designed to be for you and by you.
From 9 AM US Eastern Time on April 29 to 9 AM on April 30, we'll present Dance for PD Community Festival: Around the World, Around the Clock, an exciting range of free classes, presentations, discussions, film screenings and conversations. Based on the Edinburgh Fringe Festival, our virtual event will offer something for everyone at all hours of the day or night. Drop in for one class or five. See a film. Meet others from around the world in an online cafe.
This 24-hour period honors International Dance Day (April 29) and the last two days of Parkinson's Awareness Month.
We hope you'll join us, as a presenter and a participant, for a full day and night of inspiration, movement and art. All free, all for you.
Learn more