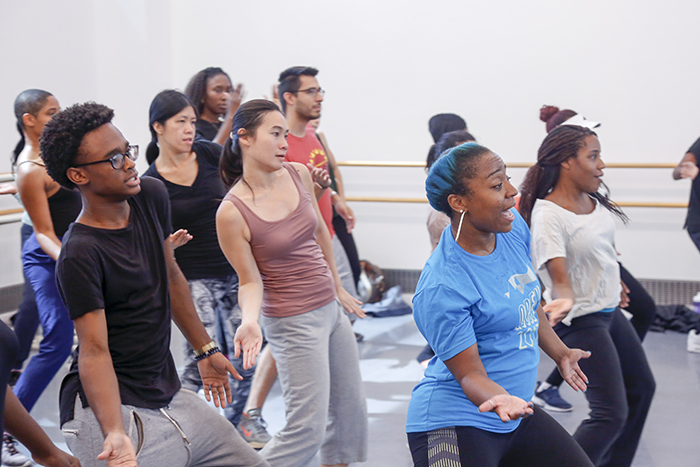 Jazz, Hip-Hop, and Tap
Our Jazz and Hip-Hop Dance classes draw from the classical jazz dance technique and focus on syncopated rhythms, body isolations, with teachers from Broadway and Musical Theater, and current urban street styles.
Tap Dance also draws from both Broadway and contemporary Rhythm-Tap styles, working on precision and musicality.
Each class allows students to hone their skills through choreography and/or structured improvisation.
See each class below for suggested attire.