Let's move on Sundays Brooklyn!
The Mark Morris Dance Center is excited to welcome our vibrant Brooklyn dance community to Second Sundays, a program taking place the second Sunday of each month beginning October 9.
Second Sundays will feature both adult, ​We Dance, and family classes, as well as specialized programs in partnership with community dance leaders celebrating a diverse range of African Traditional and Diasporic forms.
Adult Repeating Classes (happening every Second Sunday):
Intermediate Contemporary Ballet with Kelly Slough
11:00am-12:30pm
Contemporary ballet is a more full-bodied approach to ballet that will combine the clarity and precision of ballet with modern dance concepts and expansive movement.  The class begins with a robust ballet barre that emphasizes warming up the spine and takes a less vertical perspective than a traditional barre.  Center will be composed of phrase work that emphasizes musicality, changes of weight, organic flow and phrasing.
Register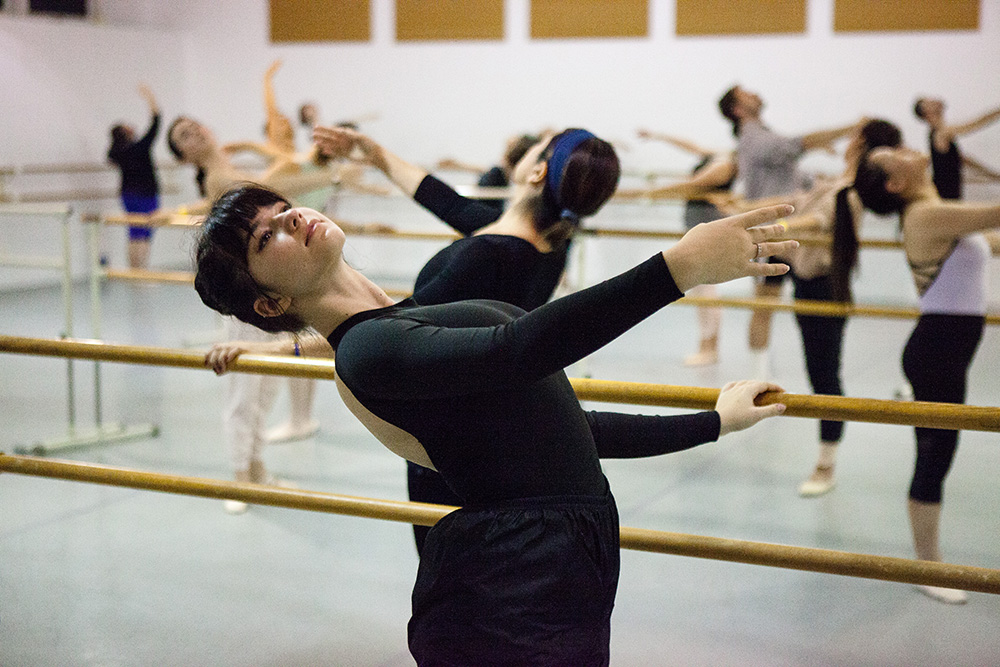 Pilates Flow
10:00am-11:00am
This class moves you through a variety of positions and connects you to your whole body. You will focus on the six principles of Pilates: concentration, center, coordination, flow, precision, and breath.
Register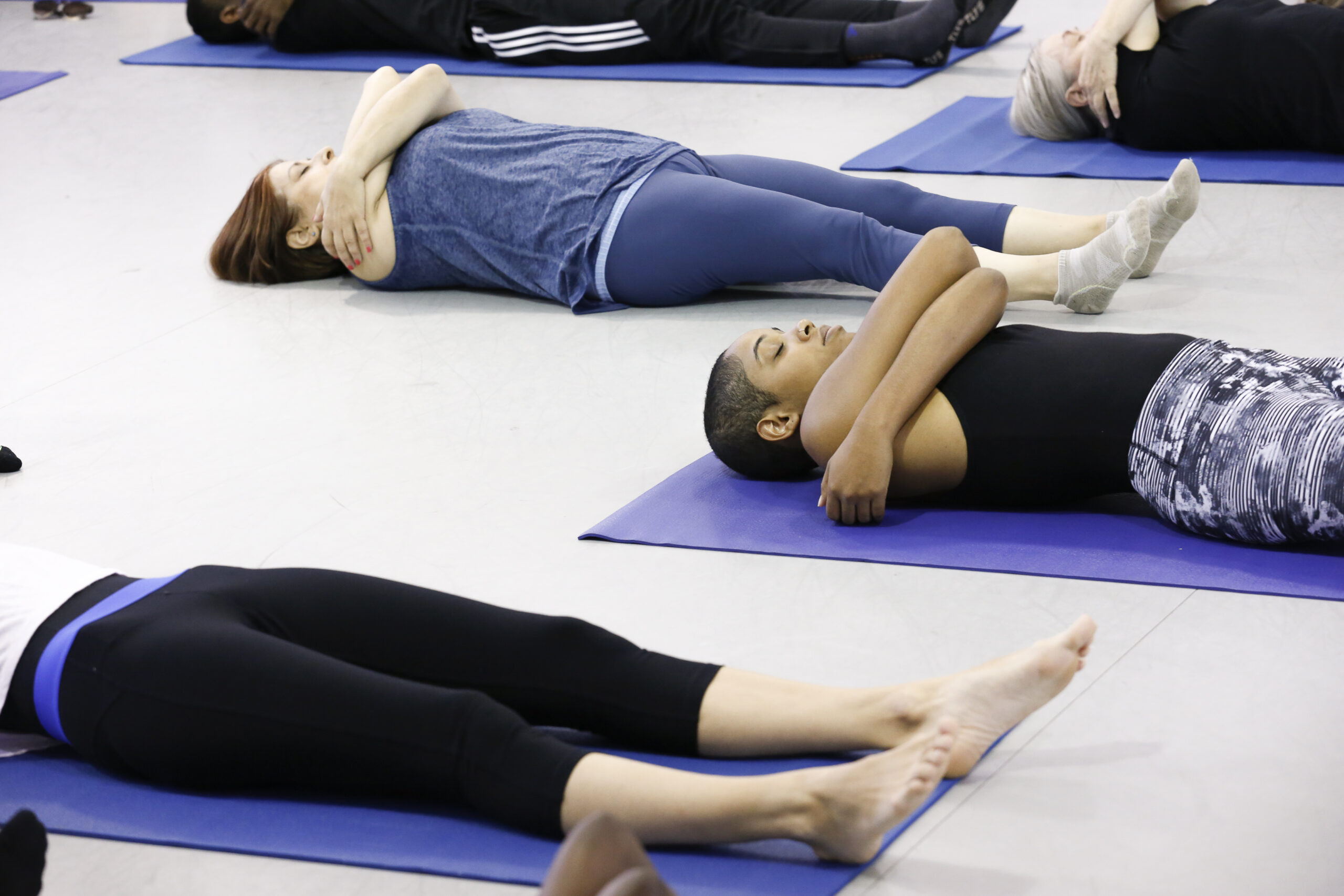 Gentle Movement: Move and Flow with Janelle Barry
1:00pm-2:00pm
Move & Flow is a structured dance experience developed by the Mark Morris Dance Group for older adults seeking a fun, creative approach to maintaining physical health, confidence, and a sense of well-being. Harnessing 20 years of research and development, Move & Flow sessions integrate dance technique, motor skill development, and social connection to create a uniquely enjoyable, musical and motivating exercise experience that treats elders as artists and dancers.
Register
Traditional African and Diasporic Forms Masterclasses (for Adults):
A rotating series in partnership with long-time faculty member Pat Hall.
Afro-Cuban with Gilset Mora
October 9 @ 12:00pm-2:00pm
Master teacher, Gilset Mora Amador, was a first dancer and instructor for the world renowned Afro Cuban folkloric dance company Raíces Profundas. A graduate of the esteemed National School of Arts in Havana, he has been teaching dance classes and private lessons in New York City for 10 years. His teaching style incorporates the foundational teachings of his mentor, Juan de Dios Ramos. His authentic Cuban repertoire includes dances of the Orishas, Rumba and Congo and popular social dances. 
Register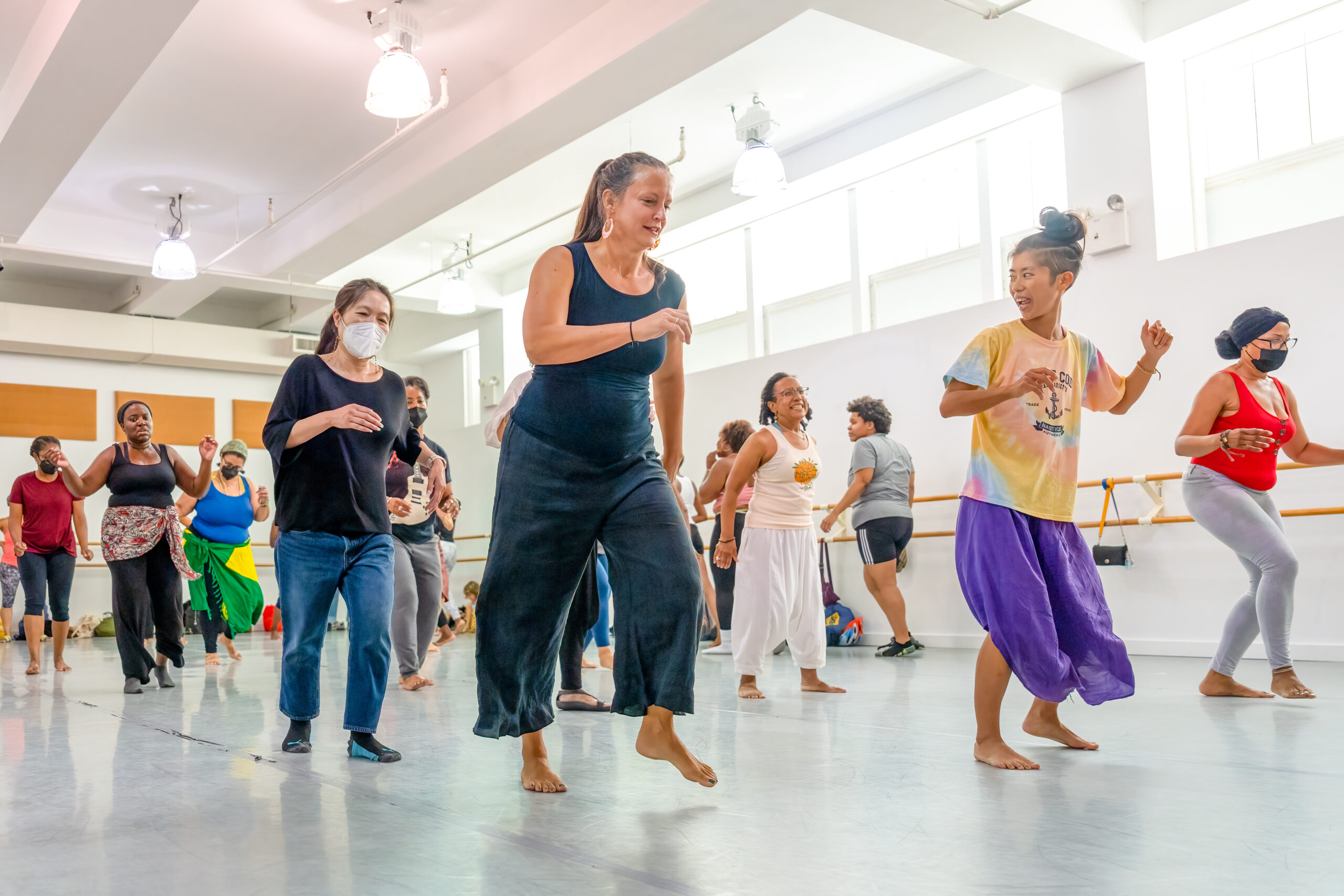 Dance Church
October 9 @ 11:00am-12:30pm
Dance Church® is an all-levels movement class that offers a fun and inclusive approach to dancing. Designed for people of all shapes and sizes, backgrounds and identities, Dance Church is a communal space for people who want to move their bodies.
The teacher leads this 70ish minute class in a series of movement cues, accompanied by a curated playlist of multi-genre pop music. The format is open but guided throughout. No previous training is required, but open-mindedness is a prerequisite.
Register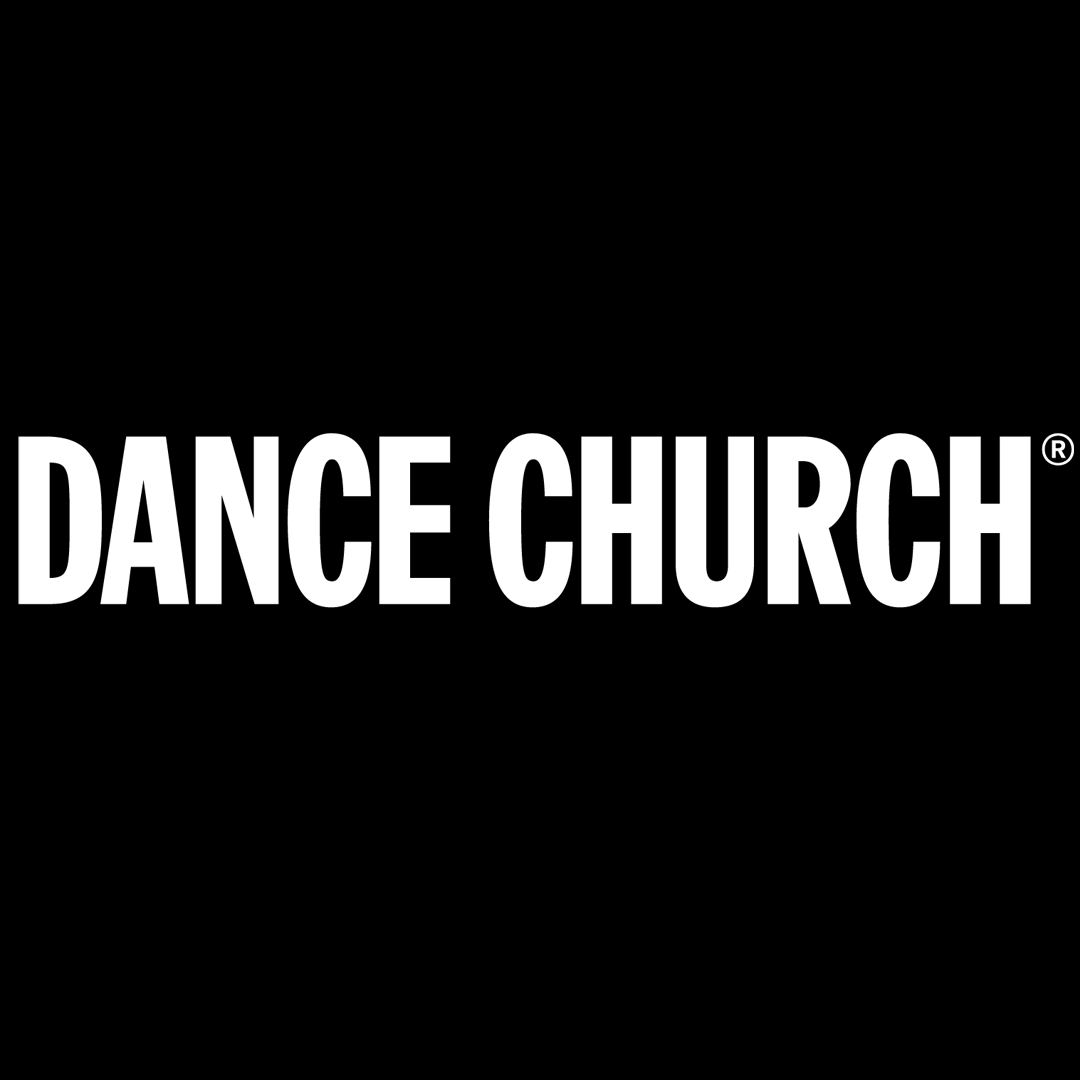 Family Fun Series
Designed for the whole family, you will learn the fundamentals of a variety of dance, fitness, and music genres. From Bhangra and Salsa to Music and Singing and more! All workshops are 60 minutes long. For all ages and abilities. No experience necessary.
Family Fun: Indigenous Dance with Louis Mofsie + Thunderbird American Indian Dancers
October 9 @ 10:00am-11:00am
Experience movement and dance forms from the indigenous people from the land now known as the United States.
Register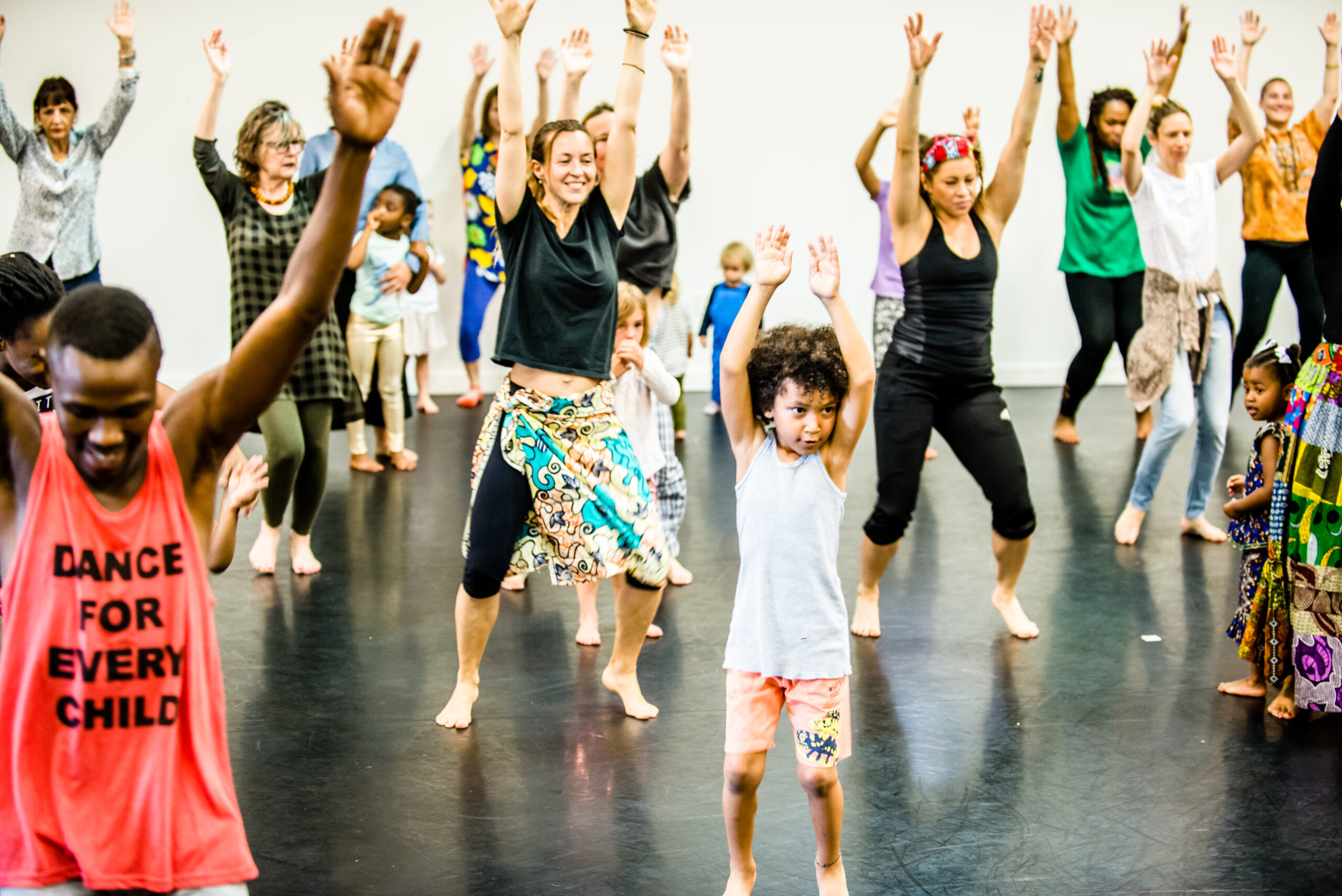 We Dance: Toddler and Grown-Up Movement classes
Our Toddler and Grown-Up Movement (formerly Parent and Toddler Movement) classes for children and their parents/caregivers introduce movement by incorporating singing, musical instruments, and games, accompanied by live music. Full participation of the adult with the child supports bonding, modeling, language, and movement development through great fun and play.