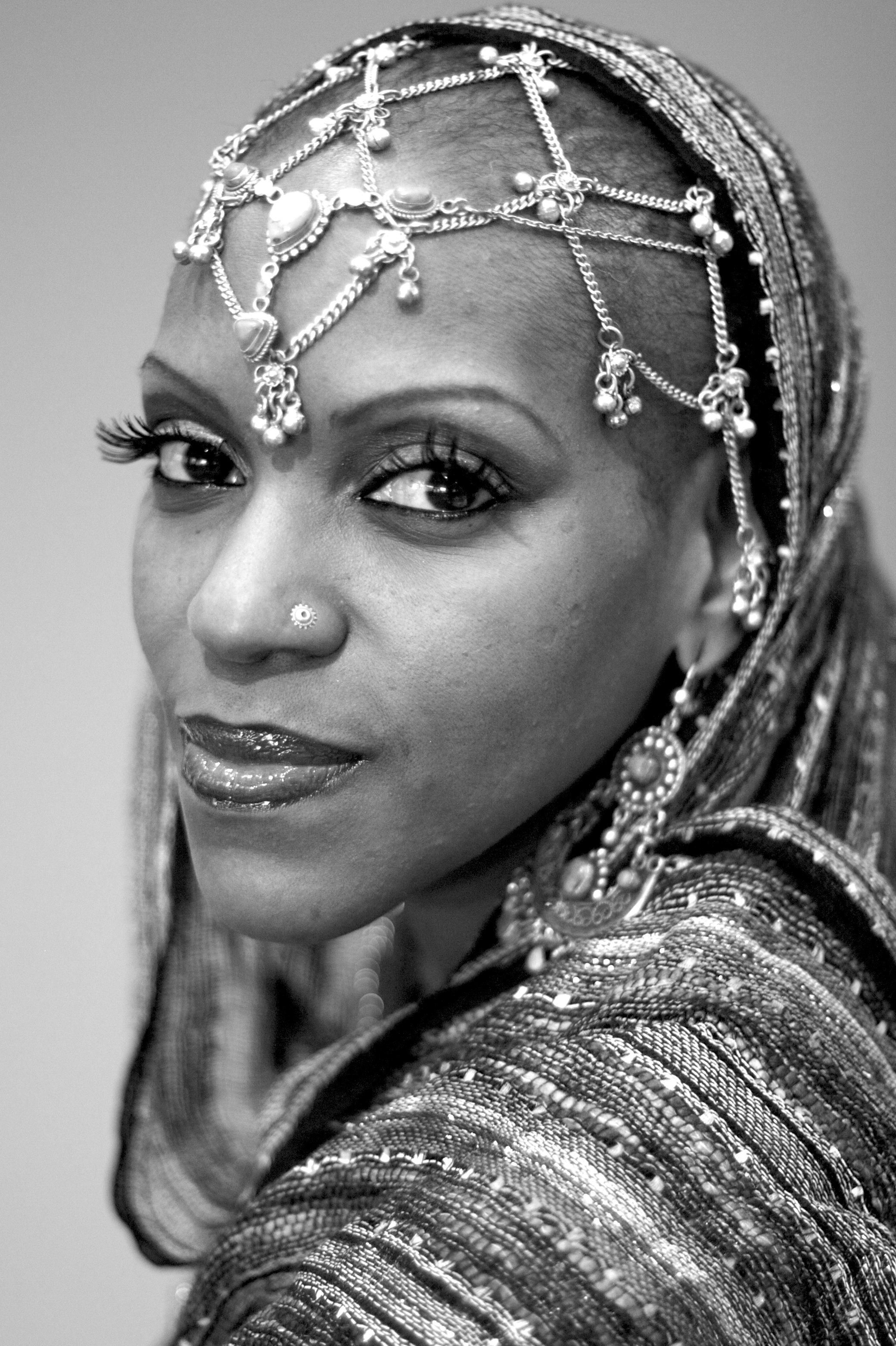 Arianna al Tiye
Arianna Halima al Tiye is an East African, who hails from New York City.  She began her studies in African Dance at three, when she began studying with her mother, a former dancer, model, painter and educator.  Later, Arianna became a member of the student body of dancers at Ballet Hispanico and The Alvin Ailey School of Dance. She has studied and performed for over 30 years in the United States and has traveled and studied dance internationally for over 10 years in Africa, Europe and Asia.  She conducts seminars and workshops throughout the United States and abroad.  In 1998, instituted The Ethnic Dance Programme at Saint Michael Academy in New York City, in conjunction with the Brooklyn Academy of Music Dance Workshops for High School Students in the Arts.  In 2006, she began teaching at the Mark Morris Dance Center.  She has taught Modern and Afro-Haitian Dance in Germany and in France, and currently teaches the Bellydances of East and North Africa in New York City.  As a troupe member, she has performed professionally with Fusha Dance Company, Malaki Ma Kongo, Oriqui Ballet Folklorica, Ologunde', Sarava/Batucada, and theDalia Carella Dance Collective.  She is the founder/director of her own "folkloric bellydance" company, Nubian Moon Daughters Dance Company.  Additionally, she is the proprietor of three businesses: Daughters of the Nubian Moon Entertainment Productions, Caravan Across Sudan Imports, and  The Mysteries of Isis Tours.
Adult Classes
Intermediate Belly Dance
Teacher and schedule subject to change. For up-to-the-minute information see the adult class schedule.