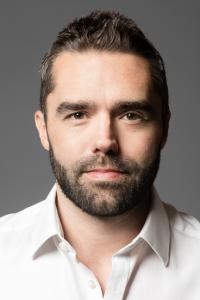 Colin Fowler
Colin Fowler began his musical study at the age of 5 in Kansas City, Kansas, and went on to study at the prestigious Interlochen Arts Academy. He continued his education at The Juilliard School, where he received his Bachelor of Music degree in 2003 and his Master of Music degree in 2005.  While at Juilliard, he studied piano with Abbey Simon, organ with Gerre Hancock and Paul Jacobs, and harpsichord with Lionel Party.
A versatile musician, Fowler works in many arenas of the music scene in NYC. He is a veteran of three Broadway shows, most recently performing in the Tony Award winning musical Jersey Boys. A seasoned church musician, Fowler has led choirs and services at Calvary Baptist Church, Trinity Wall Street, and is currently the organist at Marble Collegiate Church on Fifth Avenue. He also leads services and concerts at Park Avenue Synagogue, where he has served as Music Director since 2012. As a classical soloist and collaborative artist, he has performed and recorded with world renowned musicians and ensembles, including Deborah Voigt, the American Brass Quintet, James Galway, and the Los Angeles Philharmonic.
His collaboration with MMDG began in 2005 during the creation of Mozart Dances. Since then, he has performed over 35 pieces with the company on most every keyboard instrument possible, including the harmonium and toy piano. Under the artistic direction of Mark Morris, Fowler was a featured musician at the 2013 Ojai Music Festival, performing in six different concerts. He was notably featured on the closing day of the festival performing Lou Harrison's Concerto for Organ and Percussion and Concerto for Piano and Javanese Gamelan, performances the Wall Street Journal praised as 'hypnotic' and 'heroic'. He made his MMDG conducting debut in 2013 leading Anton Nel and The Knights performing Mozart Dances. Hailed by the New York Times as 'invaluable' and 'central to Morris' music', he was appointed MMDG's music director in 2013.