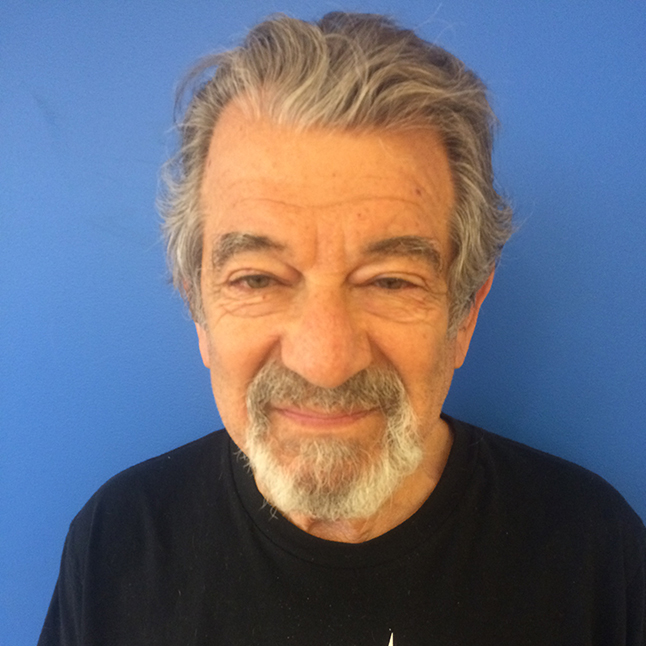 Ernest Shteynberg
Ernest Shteynberg was born in Odessa, Ukraine. After graduating from the Stolarksy High School for musically gifted children, he was accepted to and continued his education at Odessa Conservatory. Over the next 40 years, Ernest worked at the conservatory, eventually becoming a full professor. Throughout his career, he participated in various music competitions as a concert master, including Barcelona (Spain), and Toulouse (France), where he received awards for the best accompaniment. After immigrating to the United States in 1998, Ernest worked as a dance accompanist with Boston Ballet. In 2005, he moved to New York City and began working in the same capacity for Mark Morris Dance Group.
Youth Classes
Teen Pointe II (ages 12-18)
By invitation only. Students must be enrolled in an appropriate ballet class to accompany Pointe.
Spring Semester: Jan. 25 – June 11, 2019
Registration opens Jan. 8, 2019
Modern Level 2 (ages 9-12)
Spring Semester: Jan. 25 – June 11, 2019
Registration opens Jan. 8, 2019
Modern Fundamentals A (ages 6-8)
Spring Semester: Jan. 25 – June 11, 2019
Registration opens Jan. 8, 2019
Beg. Teen Ballet (ages 13-18)
Spring Semester: Jan. 25 – June 11, 2019
Registration opens Jan. 8, 2019
Ballet Fundamentals B (ages 7-9)
Spring Semester: Jan. 25 – June 11, 2019
Registration opens Jan. 8, 2019
Ballet Fundamentals B (ages 7-9)
Spring Semester: Jan. 25 – June 11, 2019
Registration opens Jan. 8, 2019
Ballet Fundamentals B (ages 7-9)
Spring Semester: Jan. 25 – June 11, 2019
Registration opens Jan. 8, 2019
Ballet Fundamentals A (ages 6-8)
Spring Semester: Jan. 25 – June 11, 2019
Registration opens Jan. 8, 2019
Ballet Level 1 (ages 8-10)
Spring Semester: Jan. 25 – June 11, 2019
Registration opens Jan. 8, 2019
Ballet Level 1 (ages 8-10)
Spring Semester: Jan. 25 – June 11, 2019
Registration opens Jan. 8, 2019
Creative Dance Level 2 (ages 5-6)
Spring Semester: Jan. 25 – June 11, 2019
Registration opens Jan. 8, 2019
Creative Dance Level 1 (age 4)
Spring Semester: Jan. 25 – June 11, 2019
Registration opens Jan. 8, 2019
Creative Dance Level 1 (age 4)
Spring Semester: Jan. 25 – June 11, 2019
Registration opens Jan. 8, 2019
Creative Dance Level 1 (age 4)
Spring Semester: Jan. 25 – June 11, 2019
Registration opens Jan. 8, 2019