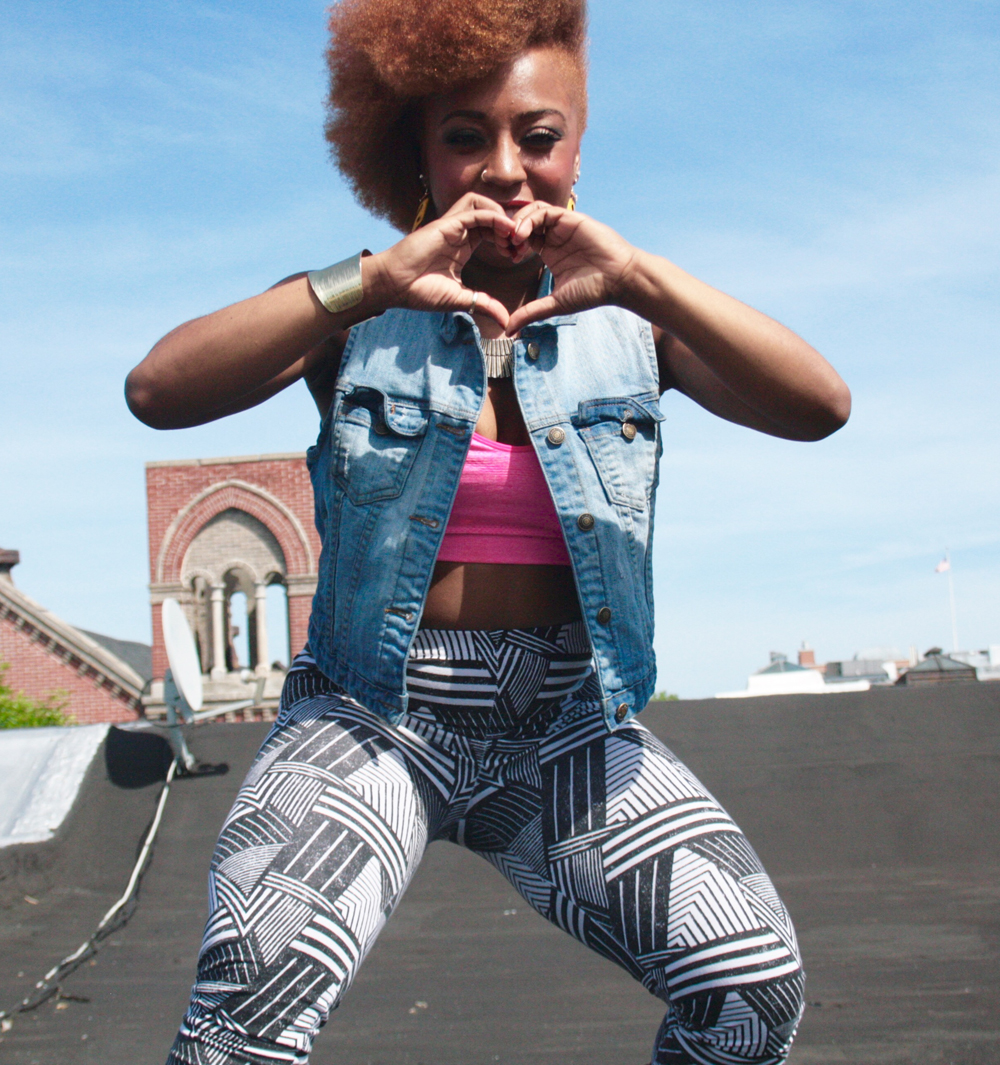 Keomi Tarver
San Diego native and Brooklyn transplant, Keomi Tarver is a dancer, writer, lover, teacher and friend. She began training at the age of 12, and is skilled in Modern, West African, Hip Hop, and Interpretive Dance. Graduate from San Diego State University with a B.S. in Business and an Associate's Degree in Performing Arts. Keomi has showcased her work at various respected institutions such as San Diego State University, Yale University, Brooklyn Museum of Art among others. In 2010, while performing in "Hip Hop Saved My Life" -a celebration of Hip Hop through spoken word, dance, music and art- she was inspired to continue the journey of combining spoken word and dance. In February 2014, Keomi wrote, choreographed and directed Love and War.  Since then, Keomi is the Founder, Director and Choreographer of abunDANCE with keo, using various art forms to expand and transform ways of thinking and living and creating a world in which everyone creates, lives and loves abundantly. She is known for her love, strong and unapologetic movements, her transparency and her smile. Her purpose is to use her gift to remind others how valuable and beautiful they are and hopes her work provokes thought and love.  You can find Keomi teaching kids the elements of Hip Hop throughout the 5 boroughs, throwing affirmations at her friends and hugging her mother.
Adult Classes
Intro to Hip-Hop (On Demand)
$72/six-week session
Please note classes are available through video on demand.
Access details will be emailed to you on the first day of class.
The day and time of the class is when the weekly video will be released to you.
The videos are pre-recorded and you can access them at your convenience to participate in class at the best time for you.
Video access will remain available until November 30.
Beginner Hip-Hop
$17/class
Teacher and schedule subject to change. For up-to-the-minute information see the adult class schedule.