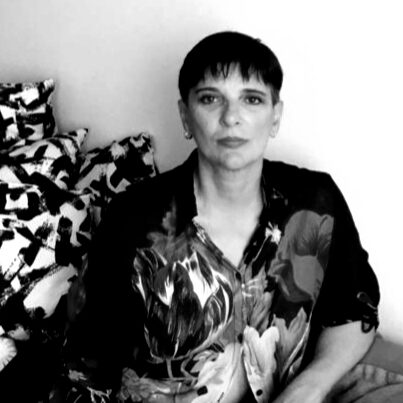 Mireille Radwan Dana
Mireille Radwan Dana grew up in Rome, Italy, where she studied dance at the Scuola di Danza Tersicore and violin at the Conservatory of Music of Santa Cecilia. She moved to Brussels, Belgium, to attend Maurice Bejart International School of Dance "Mudra." She joined the Mark Morris Dance Group in 1988 and returned with them to the United States in 1991, continuing to
dance with the company until 2001. She has taught at the Mark Morris Dance Center since 2001. She currently choreographs and works with the Student Company II. Since 2014, she graduated with full honors with a B.A. in dance studies and dance education from the SUNY Empire State College, an M.F.A. in performing arts dance from the University of Wisconsin-Milwaukee, and an M.S. in TESOL from the City College of New York. She has worked for the New York City Department of Education since 2018.