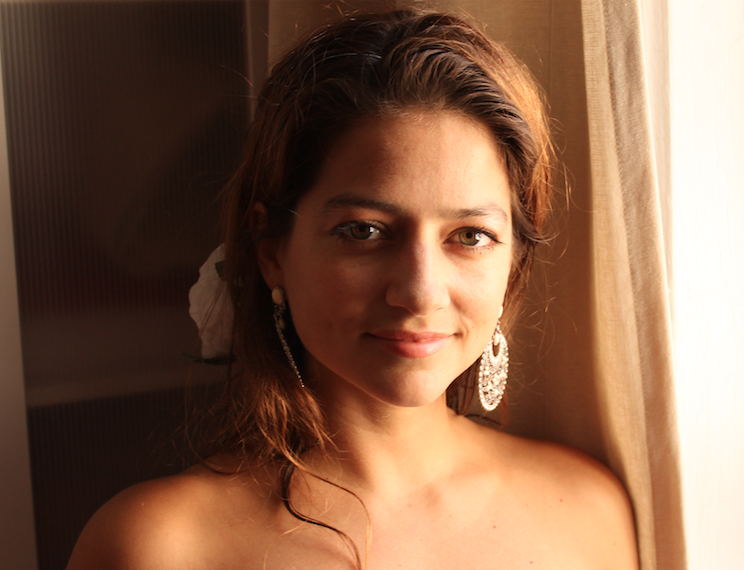 Sol "La Argentinita"
Sol "La Argentinita," is a Buenos Aires-born flamenco dancer who over the past decade has established herself as one of the top flamenco dancers/choreographers in New York City. As a scholarship recipient of the Jerome Foundation's Travel and Study Grant, the Cristina Heren Foundation scholarship and the Jacob's Pillow Cultural traditions program, Sol has studied with many of the great dancers and teachers of flamenco. Since her move to New York, Sol has appeared at illustrious venues such as Lincoln Center Out of Doors, Town Hall, Symphony Space, and The Joyce Theater.  Sol has toured internationally with Soledad Barrios and Noche Flamenca for 6 years and participated in Zeferelli's production of La Traviata at the Metropolitan Opera.
More recently, she has been featured in the world premiere musical In Your Arms directed by Tony Award-winning Christopher Gatelli's (Old Glove Theater, CA), Zorro! The Musical (Alliance Theater, GA), and choreographed and performed for the Portland Opera's production of Carmen (Keller Auditorium).
In addition to performing, Sol is also an accomplished teacher, having travelled the country giving both master and youth classes as well as residencies with Alvin Ailey American Dance Theater and Young Audiences. Whether teaching, dancing, performing, singing, or directing, Sol stays very close to the roots of flamenco, never neglecting the cante jondo (deep song) aspect of the art, which keeps her close to her native Argentina.
Adult Classes
On Demand Flamenco
$36/3 class session
Access details will be emailed to you on the first day of class.
The day and time of the class is when the weekly video will be released to you.
The videos are pre-recorded and you can access them at your convenience to participate in class at the best time for you.
Video access will remain available until August 8
Extensions on video access are not available.