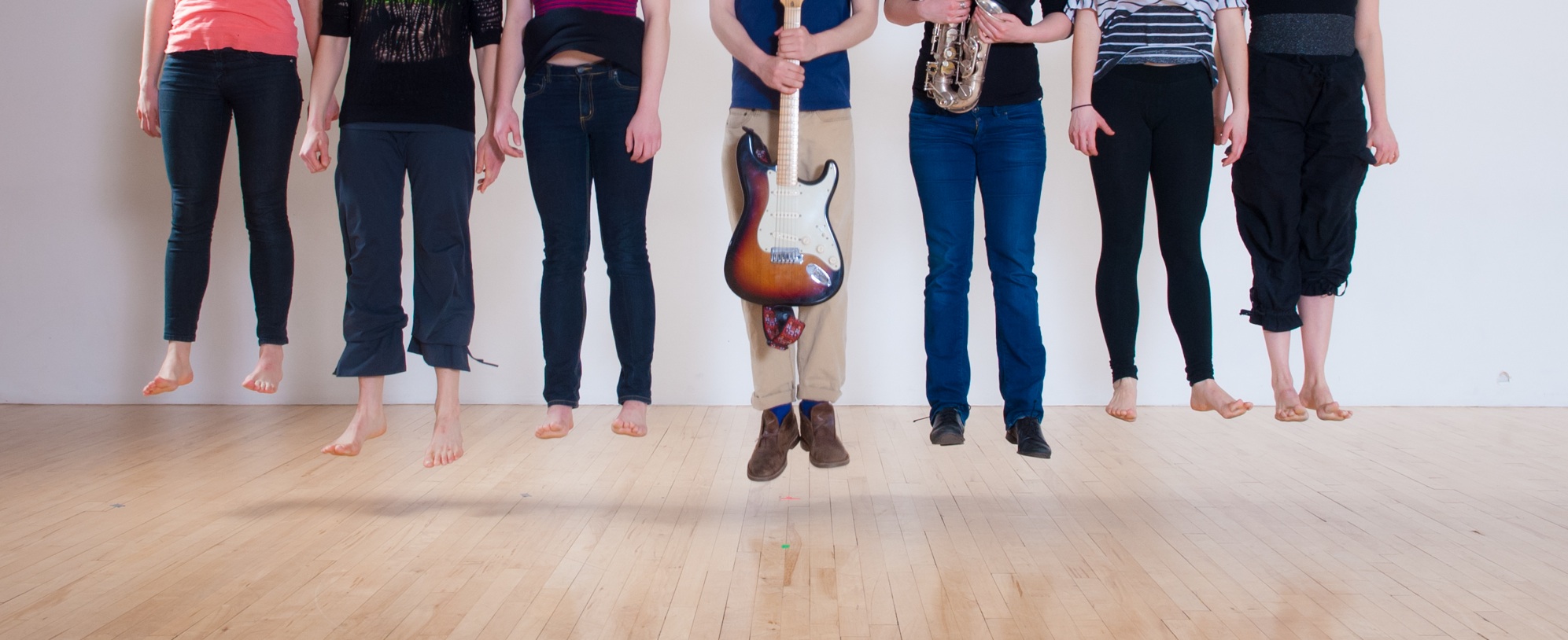 The Lovelies
We are a compositional, improv dance cooperative. We show up and pay attention. We make a new, meaningful dance from start to finish, in the moment, every time, while collaborating with our live musicians. We laugh, we cry, we laugh so hard we cry, and we do it in the moment. Every time. What we practice is telling the truth in the midst of the awkward, the dramatic and the comical.
Learn more about Mark Morris
Adult Classes
Intro to Improvisation
$17/class
This class takes place first Tuesday of every month. Teacher and schedule subject to change. For up-to-the-minute information see the adult class schedule.