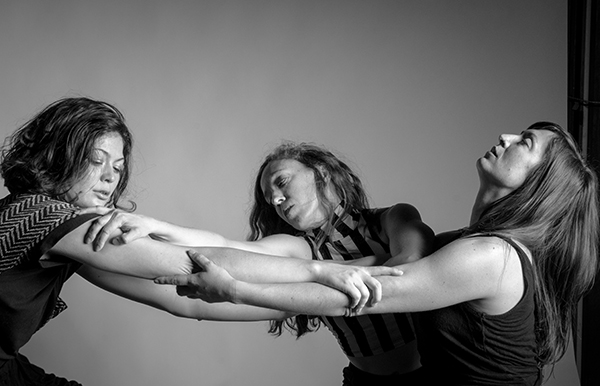 The Lovelies
The Lovelies are a compositional improvisation dance company. Along with a live musician, The Lovelies use dance, sound, and spatial- and time-based decisions to help, hinder, destroy, and create pieces in the moment. The Lovelies have been exploring the possibilities of compositional improvisation since 2013 and have been presented by Judson Church, Triskelion Arts, The Gershwin Hotel, and Manhattan Inn, among others. The Lovelies produce the series Slice & Dice to provide a space residency for artists to create long-form dances.
Adult Classes
Intro to Improvisation
$17/class
Teacher and schedule subject to change. For up-to-the-minute information see the adult class schedule.