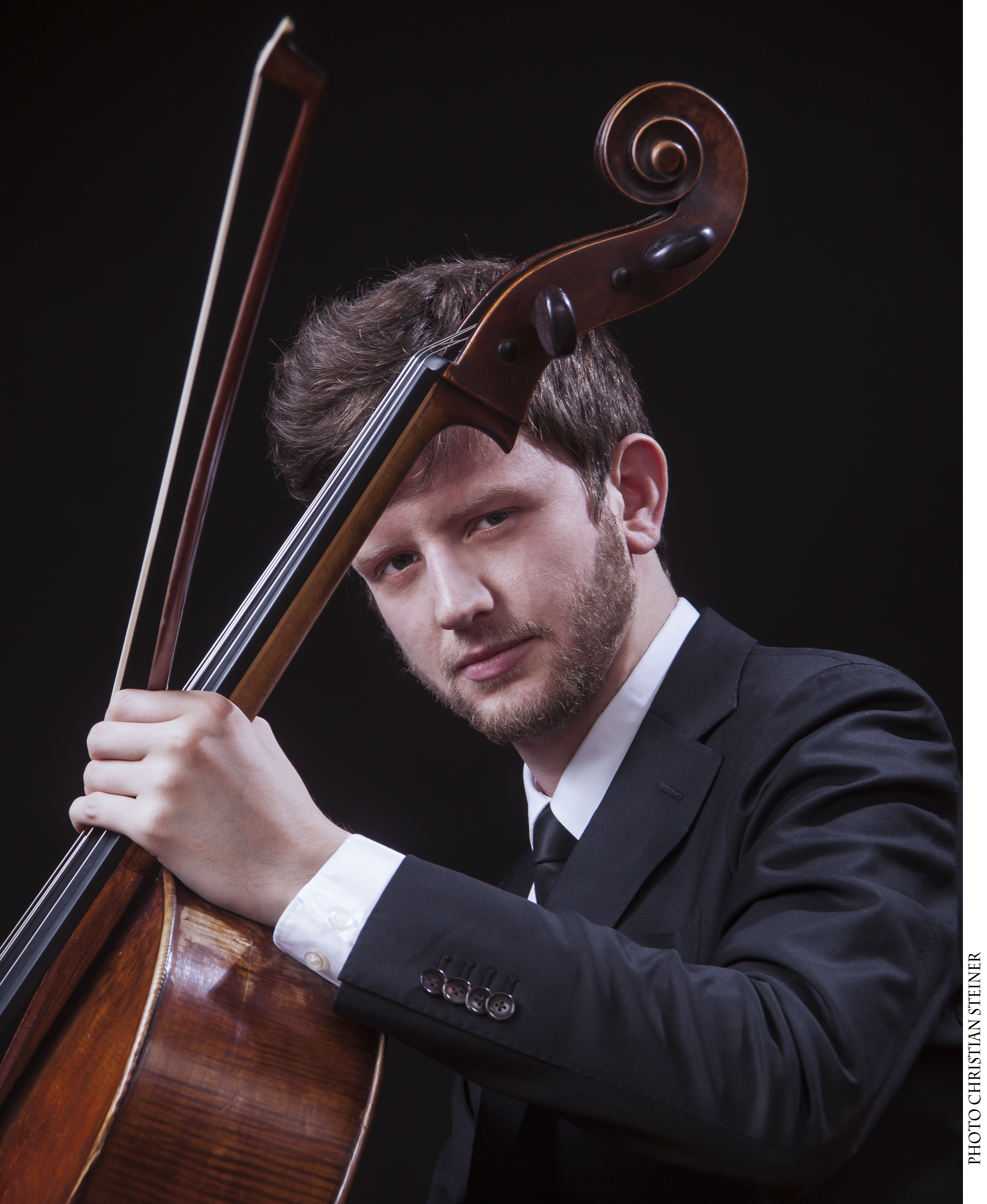 Alan Richardson
Manhattan based cellist Alan Richardson maintains a packed touring schedule as a member of the award winning Aeolus Quartet.  Raised in Richmond, Virginia, Richardson went on to earn a B.M. from the Cleveland Institute of Music, an M.M. from the University of Texas, and an Artist Diploma from The Juilliard School.
Richardson has performed across North America, Europe, and Asia, in halls such as Carnegie, Severence, Wigmore, Seoul Arts Center, and Shanghai Oriental Arts Center. He has performed with many wonderful artists including Renée Fleming, Ángel Romero, Joel Krosnick, Michael Tree, Sam Rhodes, Nina Lee, Jon Kimura Parker, Pedja Musijevic, and the Miró, Juilliard, and American String Quartets. In addition to his work with the Aeolus Quartet, he has performed as a guest with A Far Cry, the NYC based chamber collective Decoda, and with the Mark Morris Dance Group. Richardson also serves as principal cellist of the New Orchestra of Washington.
Richardson has served as a visiting professor at the George Washington University, and has conducted masterclasses at universities across the country. He has served as a teaching assistant at The University of Texas, The University of Maryland, and The Juilliard School. Richardson has served on the teaching faculty of the Austin Chamber Music Center, Corcoran Chamber Music Institute, Point CounterPoint, Intermountain Suzuki Academy, and the UMD High School Music Academy. His teachers include Melissa Kraut, Richard Aaron, Joshua Gindele, Evelyn Elsing, Joel Krosnick, Neal Cary, and Jim Wilson.
Richardson plays on a cello by Samuel Zygmuntowicz, generously on loan from the Five Partners Foundation.