Celebrating National Poetry Month
 with Mark Morris
National Poetry Month is a marvelous opportunity to celebrate the expressiveness, delight, and pure charm of poetry. Watch Mark Morris read two poems, as part of this annual occasion that reminds us of the integral role of poets and poetry in our cultures.
The House That Jack Built                                                                                                                   Seeing Into Tomorrow
Poet unknown                                                                                                                                        Richard Wright 
| | |
| --- | --- |
| Mark Morris reads the classic English Nursery Rhyme. | Seeing Into Tomorrow transforms short poems by Richard Wright into large-scale installations, turning Brooklyn walls into sites of inspired language, sparkling wonder, and new connections. The project commemorates the achievements of a major Black writer, who lived on Carlton Avenue in Fort Greene in the 1930s, while also inspiring residents and visitors alike to "read" the city in new ways. |
---
Community Festival: Around the Clock, Around the World
April 29, 9:00 AM ET – April 30, 9:00 AM ET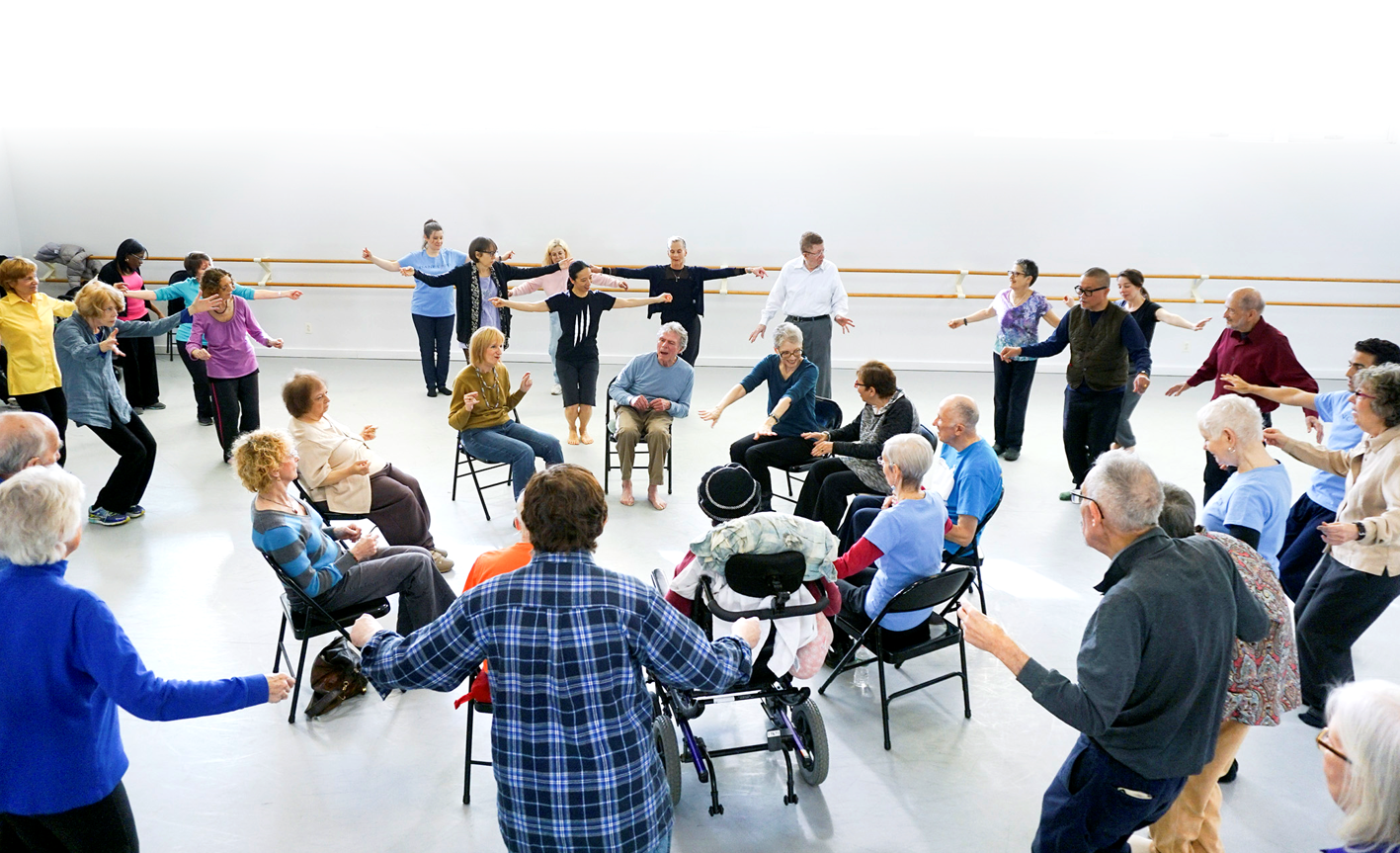 To celebrate 20 years of innovative community programming, Dance for PD® will host a 24-hour virtual festival featuring classes, panel discussions, and film screenings that highlight the diversity and breadth of our work. Throughout the festival, online cafes will invite our global network to meet and chat in a lively, informal setting. Honoring both Parkinson's Awareness Month and International Dance Day, this free festival will begin at 9 a.m. ET on April 29.