Our
2022-2023 Season

launches October 20th!
With the world premiere of The Look of Love
Our upcoming tour season centers on Mark Morris's new evening-length production, The Look of Love, premiering at BroadStage in Santa Monica. The new work, co-commissioned by a nationwide consortium of arts presenters, features more than a dozen legendary hits by Burt Bacharach arranged by long-time musical collaborator Ethan Iverson.
The season also features two quintessential works from our repertory: Pepperland and The Hard Nut.
2022-2023 Season

performances:
October 20-23, 2022      
Santa Monica, CA

 

BroadStage
The Look of Love

October 26-29, 2022
Washington, DC

John F. Kennedy Center for the Performing Arts
The Look of Love

November 8, 2022
Auburn, AL

Gogue Performing Arts Center
The Look of Love

December 3-4, 2022
Detroit, MI

Detroit Opera

 

The Hard Nut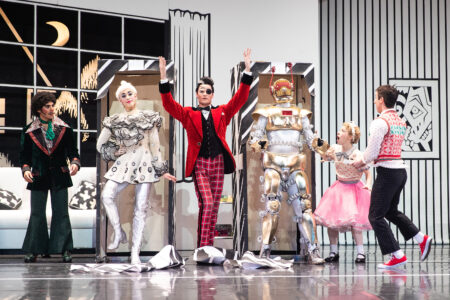 January 27, 2023
Richmond, VA

Modlin Center for the Arts
The Look of Love

February 7, 2023
Santa Fe, NM

Performance Santa Fe
Pepperland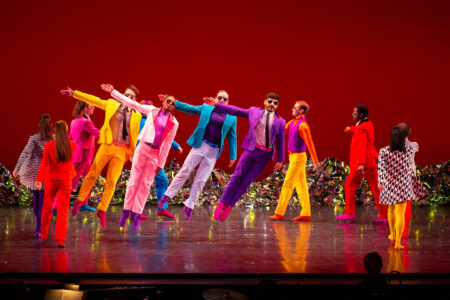 February 11, 2023
Manassas, VA

George Mason University's Hylton Performing Arts Center
Pepperland

February 17-19, 2023
Berkeley, CA

Cal Performances, UC Berkeley
The Look of Love

April 14-15, 2023
Urbana, IL

Krannert Center for the Performing Arts
The Look of Love

May 6, 2023
Santa Barbara, CA

UC Santa Barbara Arts & Lectures

 

The Look of Love
Note: Programs and dates are subject to change. Please check our website for the most up-to-date information. Additional tour dates to be announced.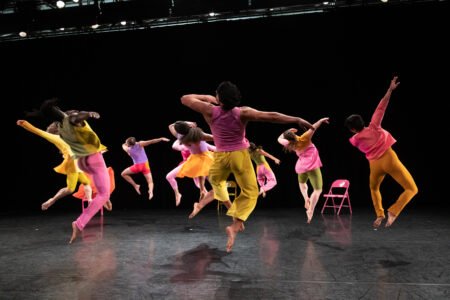 ---
Be a part of something special.
Become a Member

and get closer to us on tour and beyond.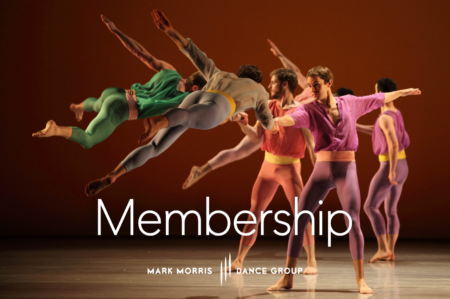 We invite you to experience the Mark Morris Dance Group like never before: as a member! You'll enjoy:
Online on-demand access to exclusive recordings, talks, multimedia exhibitions and more on your personalized Membership Dashboard.
Invitations to meet Mark and company members at virtual and in-person events.
Premium seating through our concierge ticket services, and so much more!
Your support makes a difference. Your support with a gift of $60, $600, $6,000 – or any amount – plays a more vital role than ever before. And in appreciation, we'll provide you with a year of extraordinary opportunities that bring you even closer to Mark Morris's work.
Be a part of something special. Become a Friend, Partner, or Grand Duo Circle member today.
Already a Member? Thank you for your support! 
We look forward to sharing exclusive benefits with you throughout our 2022-2023 Season.
---
For our community in NYC:

Second Sundays
New monthly programming

at the Dance Center
Launching October 9, 2022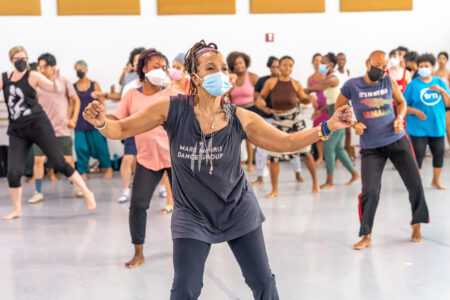 The Mark Morris Dance Center is excited to welcome our vibrant Brooklyn dance community to our Second Sundays, scheduled each month beginning October 9.
Second Sundays will feature adult and family classes as well as specialized programming in partnership with community dance leaders, which will bring together and celebrate a diverse range of African Diasporic forms, through
a rotating series in partnership with long-time faculty member Pat Hall: Dances of the African Diaspora.
In addition to programming presented by the Dance Center, Rental Spaces will also be available during Second Sundays, from 10 AM – 2 PM.
---


Our vision for engaging 200,000 people worldwide.
We've launched a new fundraising campaign, Mark Morris BOLD, a $10 million investment to bring dance to more people of all ages, with and without disabilities worldwide.
The Look of Love represents an important initiative of this campaign's BOLD Creations, aimed at bringing new work and live performances to greater audiences.