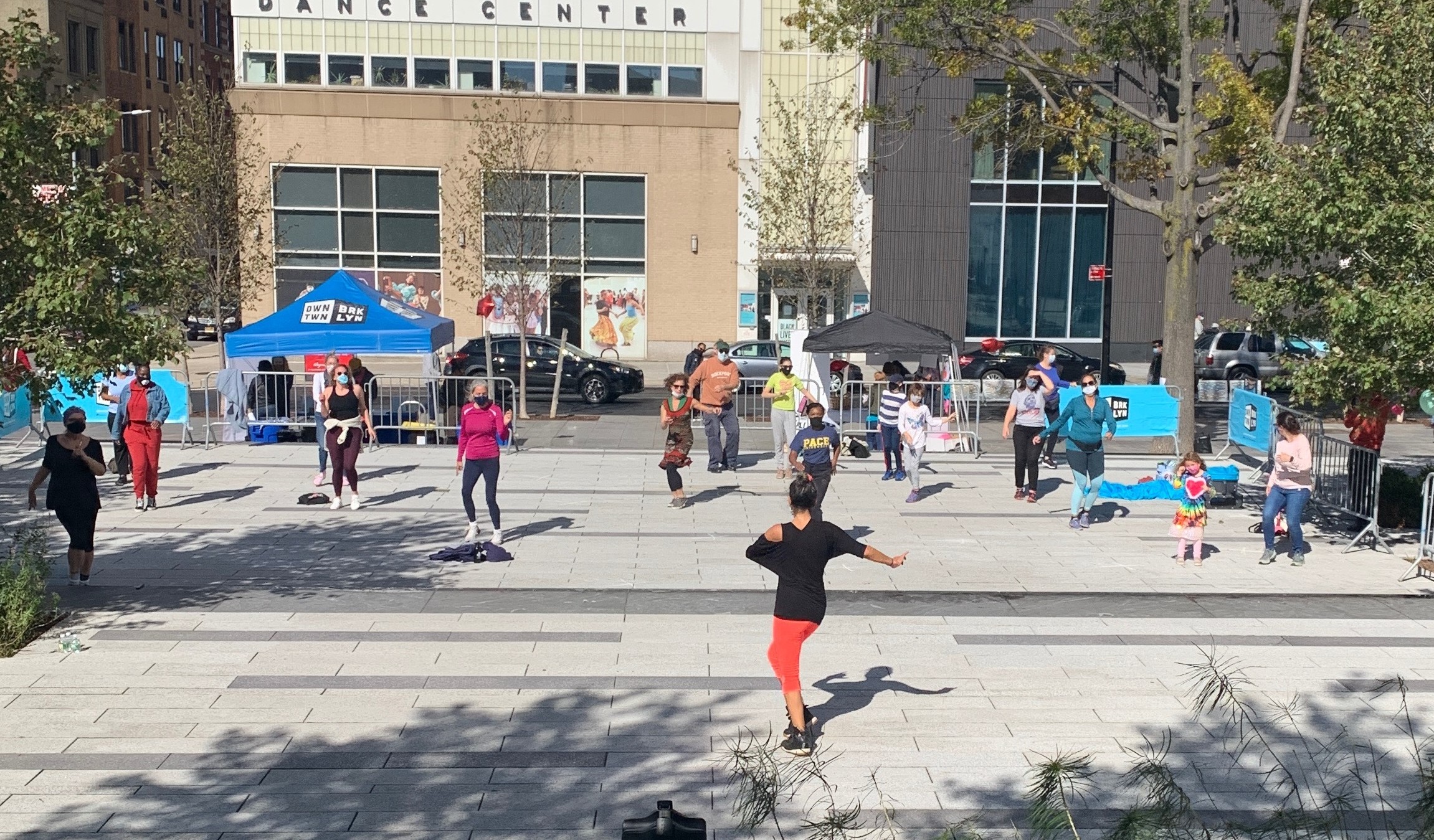 Intro to Modern Class
Learn modern technique in this introductory class with live accompaniment by percussionists Alex Berger and Andreas Brade. This class is suitable for people of all ages with and without disabilities. No dance experience is required; street clothes/shoes are appropriate.
The class is free (suggested donation $12) and will take place on The Plaza at 300 Ashland, directly across from the Mark Morris Dance Center at 3 Lafayette Avenue, Brooklyn, NY 11217.