Ballet
Ballet is a classical dance form that originated in the 1500s. Our classes are accompanied by a pianist and follow a traditional structure. Students begin at the barre, progress to the center, and culminate with traveling exercises across the floor. Terminology, alignment, balance, artistry, sequencing, and pushing through space are emphasized at each level.
Pointe class is an optional add-on, though not required, for students who have studied ballet to an intermediate level. Students require instructor approval to register for pointe, and information regarding instructor approval will be sent in your recommendation email at the end of July. Students new to The School will need to register for pre-pointe and assessment will be made during the first 4 weeks of class. Please find details below.
Registration for Children and Teen Programs are now open to the general public.  Join our email list to receive email alerts about registration.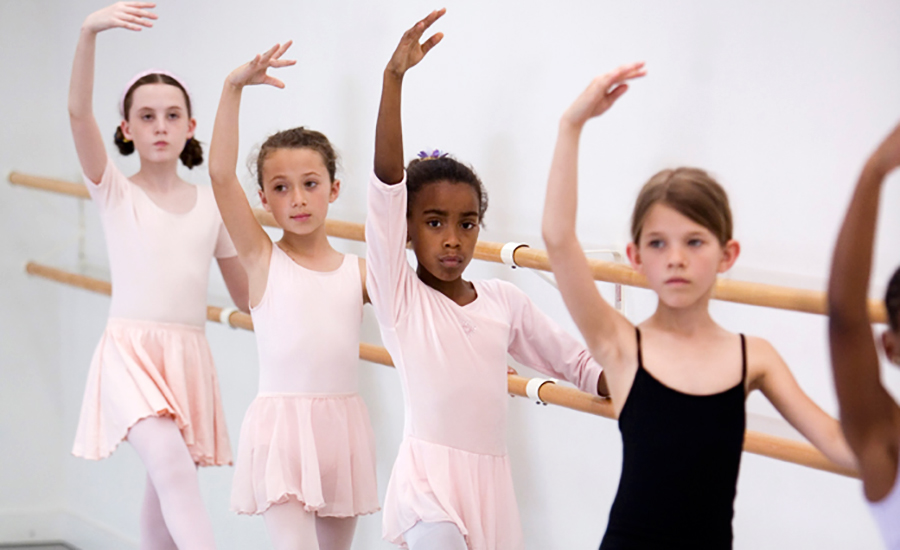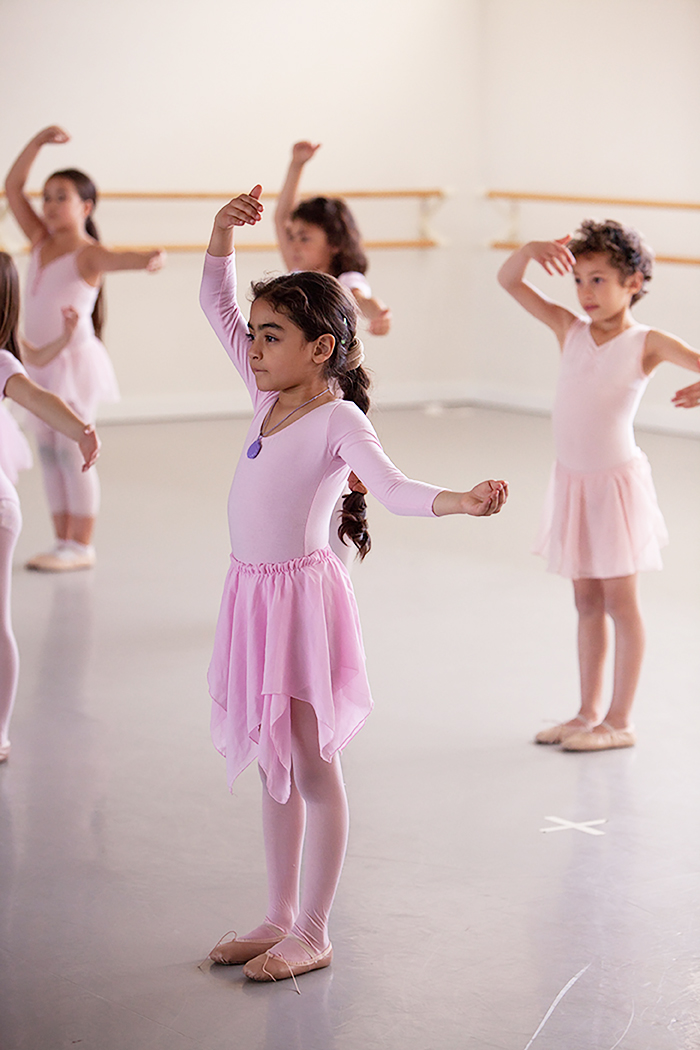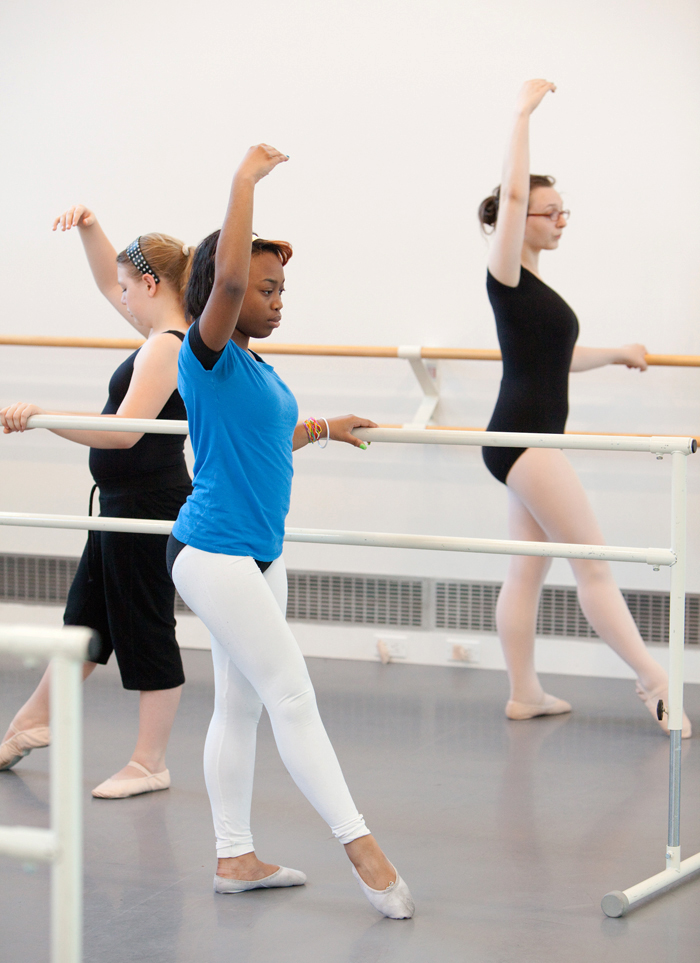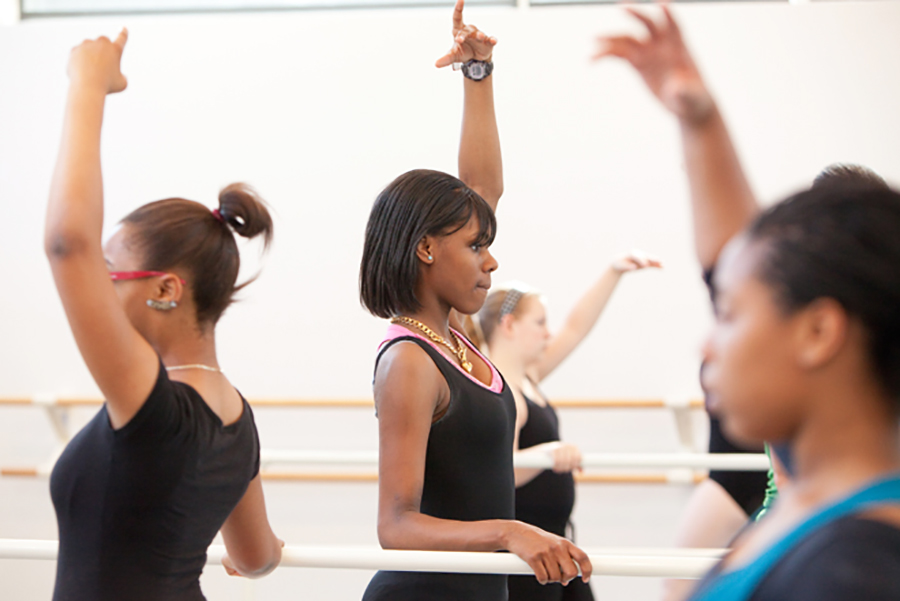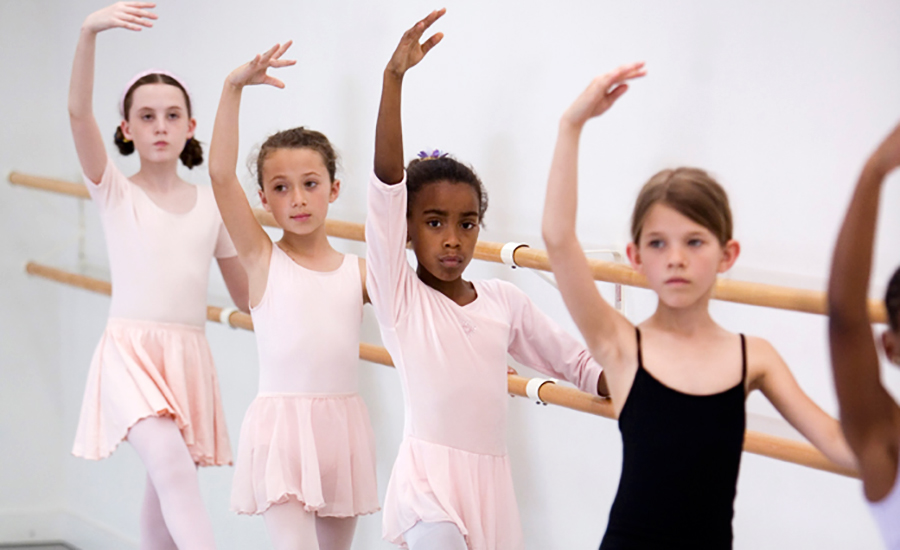 Image description: A line of children at the ballet barre: three in pink ballet outfits, one in a black leotard. Their left hand is holding the ballet barre and their right arm is raised.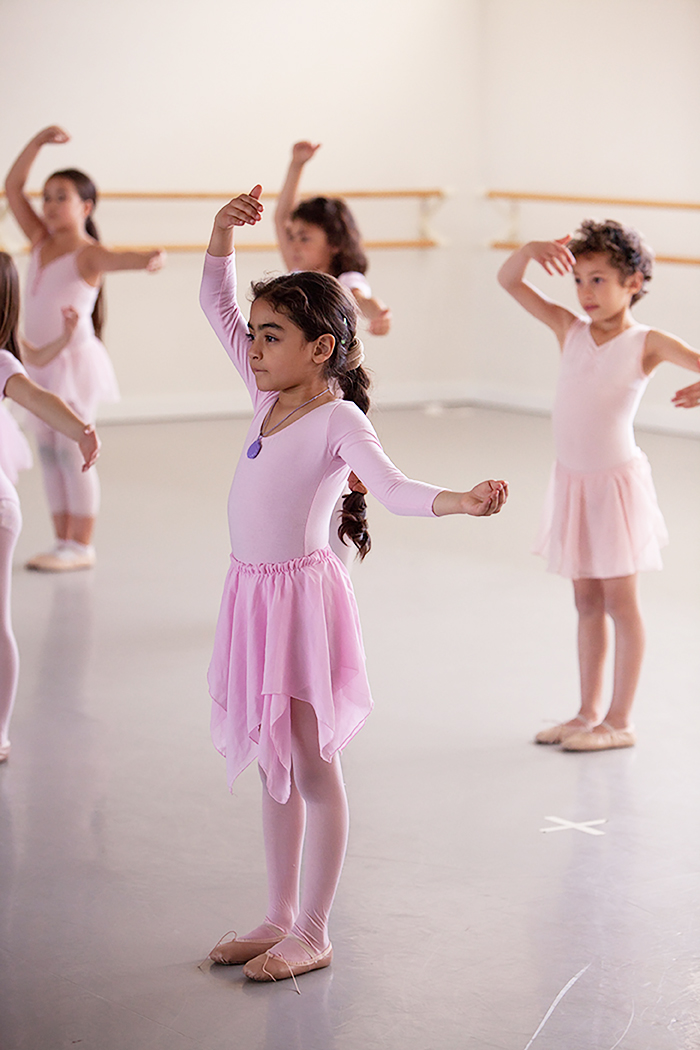 Image description: Group of children taking ballet class in the center of the dance studio.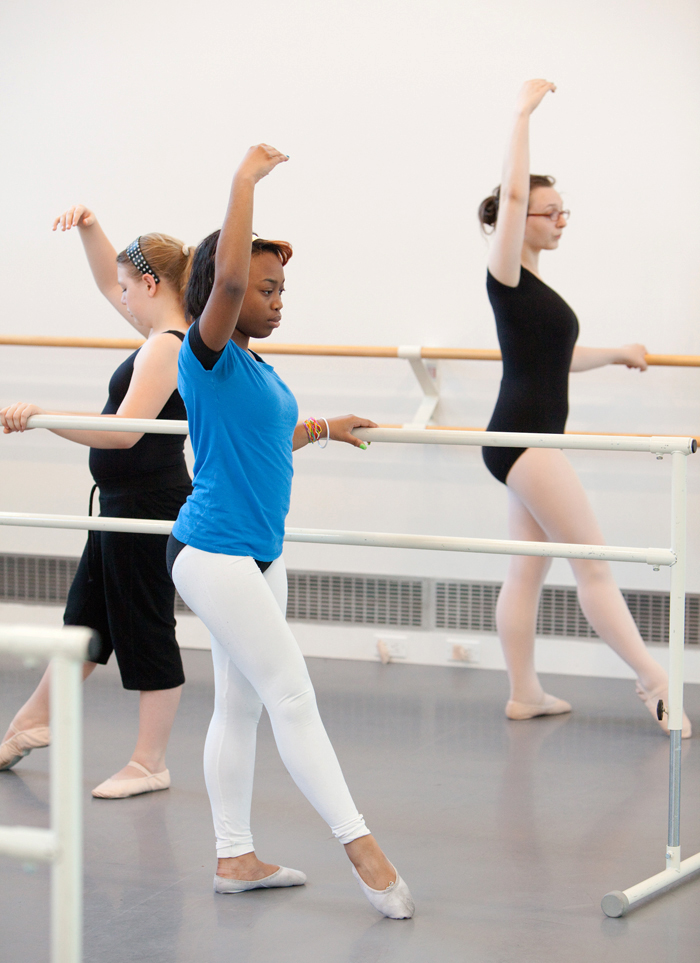 Image description: Group of teen dancers at the ballet barre with their right arm raised and their right foot pointed in front of them.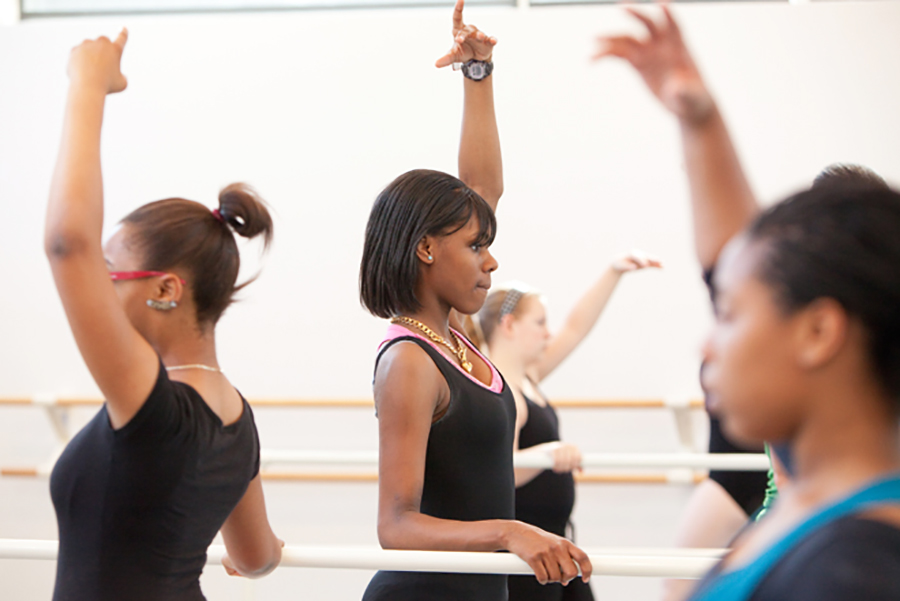 Image description: Group of dancers taking ballet at the ballet barre.