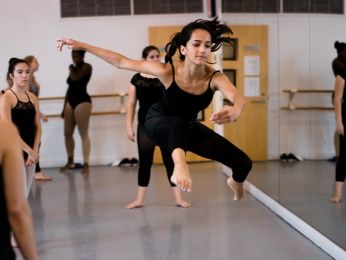 Modern Dance
Modern dance is a concert dance form that arose out of ballet in the early 20th century. Our classes are accompanied by live music and draw from a variety of classical and contemporary techniques. Students begin with a warm-up that combines floorwork and standing center exercises, focusing on skill-building with proper technique, musicality, and spinal articulation; followed by sequencing steps in the center and across the floor, as well as the development of improvisation and composition skills.
Registration for Children and Teen Programs are now open to the general public.  Join our email list to receive email alerts about registration.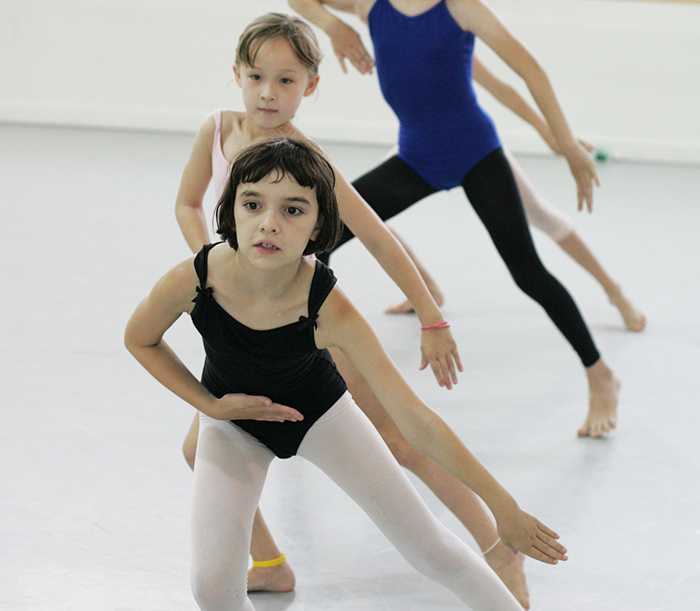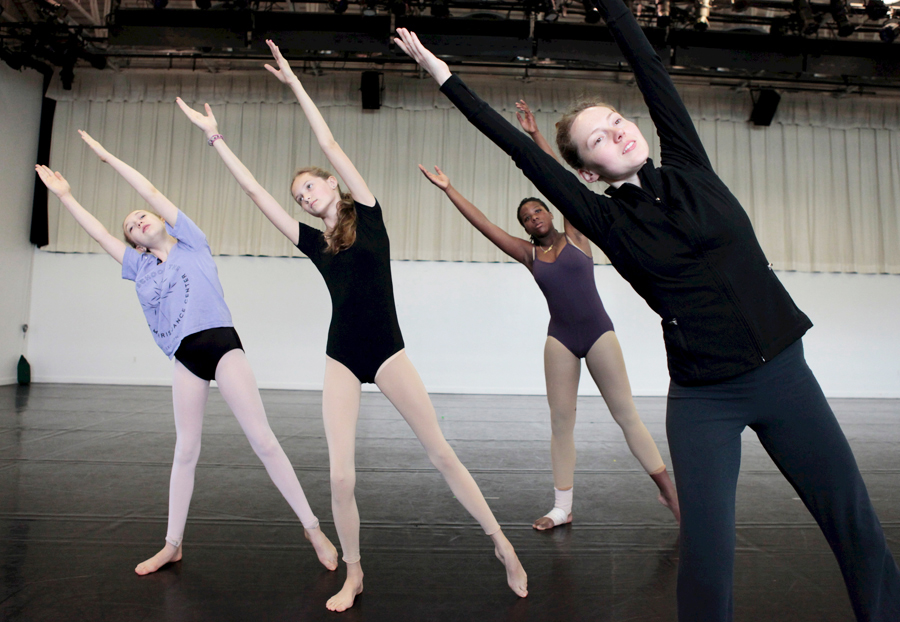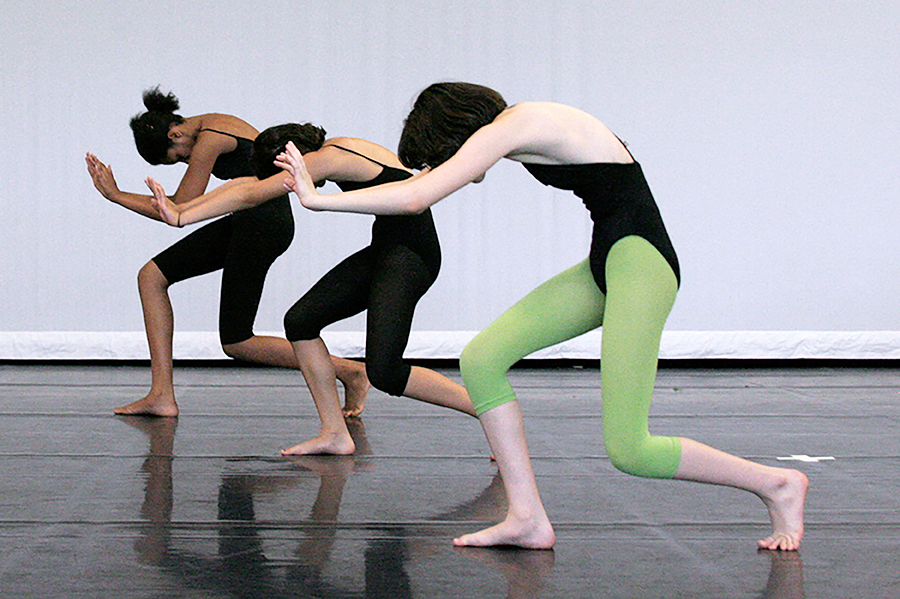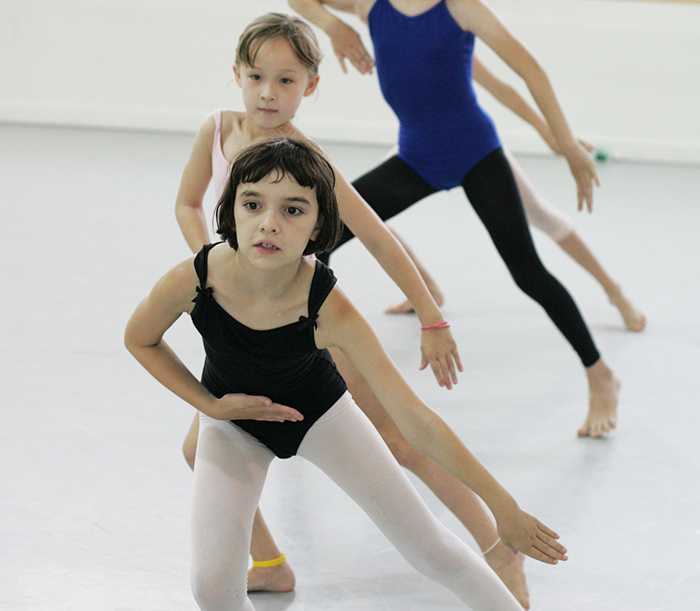 Image description: Two dancers are in a crouched pose, leaning to side and extending the other leg. Their arms mimic their legs with one side bent and one side straight.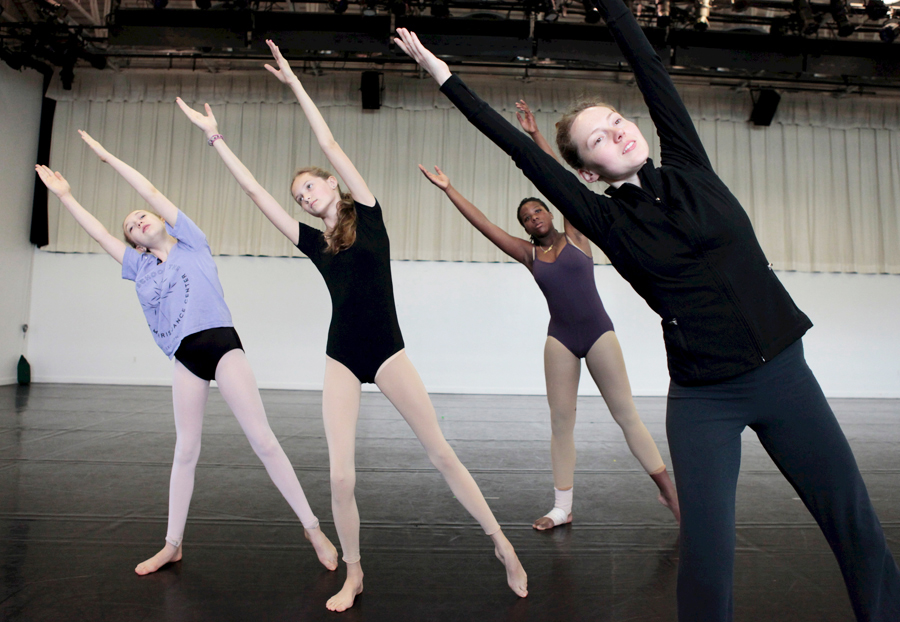 Image description: Three students and a teacher have their arms raised and are facing front, leaning their bodies to create a diagonal line from their fingers to their toes.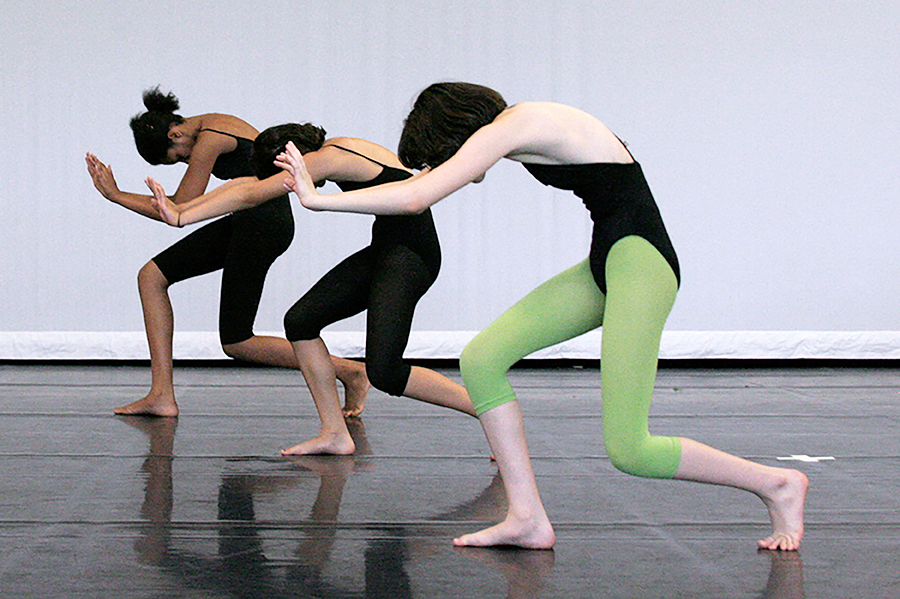 Image description: Three dancers are facing the side with one foot in front of them and one foot behind. Their legs are bent and their backs are curved.