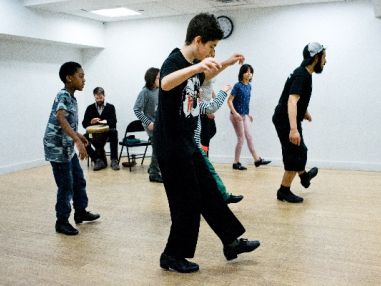 Tap Dance
Tap Dance is a percussive style that originated in the United States in the 1700's. Using shoes with metal plates to create sound, students develop coordination, precision, rhythmic skills, and musicality. Our classes draw from both the Broadway and the contemporary Rhythm-Tap styles and begin with a foot isolating warm-up, followed by rhythm and step-based skill building in both the center of the room and moving across the floor.  Classes culminate in learning choreography as well as practicing improvisation.
---
Registration for Fall 2021 classes will open in mid-August and our fall schedule will be available on our website beginning at the end of July.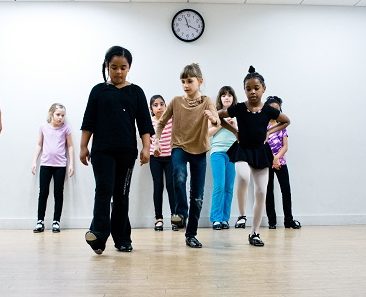 Please Note: There is no hybrid option available for this class.
Recommended Experience Level: 0-2 years
Tap Fundamentals A/B | Tap Level 1 (ages 6-10)
May 1 - June 26, 2021 | Saturdays 12:15 pm - 1:15 pm
Recommended Experience Level: 2+ years
Tap Level 2 -4 (ages 10-15)
April 30 - June 25, 2021 | Fridays 4:45 pm - 6:00 pm
Recommended Experience Level: 0-3 years
Open Level Teen Tap (ages 13-18)
May 1 - June 26, 2021 | Saturdays 1:30 pm - 2:45 pm