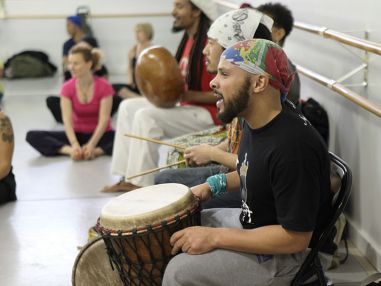 West African Dance
West African Dance explores the fundamentals of West African culture and tradition through music and dance. The musicality, traditions and various techniques introduced in these classes will connect with dance techniques of Africa and its diaspora including, but not limited to, the dances of Mali, Guinea and Senegal, afrobeat, afro house, and more. Students learn to execute polyrhythmic patterns and practice multiple types of call & response cues performed both verbally and physically. Our classes explore the use of weight, body isolations, and dancing with the drummer.
---
Registration for the Fall semester is now closed. Join our email list to receive email alerts.
Recommended Experience Level: 0-2 year
Registration is closed.
West African Dance Fundamentals A/B | Level 1/2 (ages 6-12)
September 9, 2021 - January 13, 2022 | Thursdays 4:00 pm - 4:45 pm