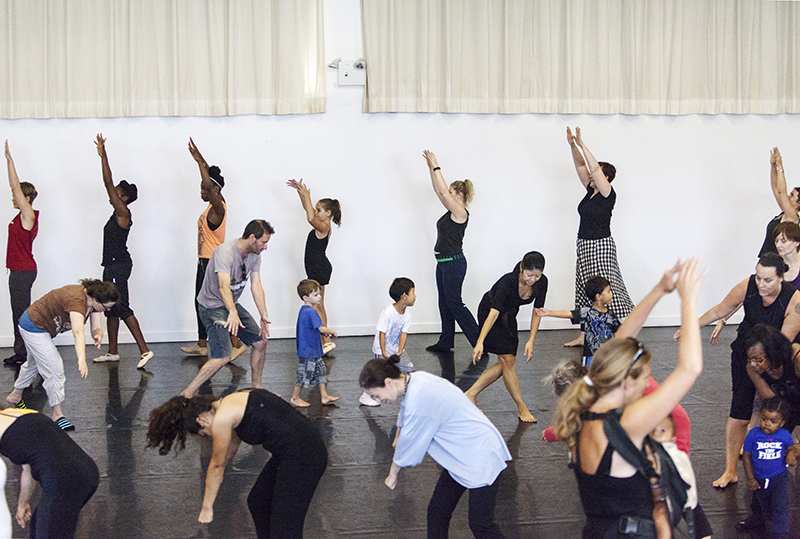 Dance with MMDG
Fun for the whole family, our free Dance with MMDG class is taught by MMDG dancers and accompanied by live music. Each month showcases choreography in conjunction with the Dance Group's performances in New York City and around the world.
No experience is necessary. We encourage all ages and abilities to attend.
Dress code:
Wear comfortable attire.
No shoes.
Saturday, April 24, 1:00-2:00pm ET
Fun for the whole family! Led by Mark Morris Dance Group company member Nicole Sabella, this Dance with MMDG class will feature Mark Morris' dance, L'Allegro, il Penseroso ed il Moderato.
This class is free, but you're required to register to access the Zoom link. A donation of $12 per viewer is suggested for those who are able to give. Thank you!
Dance with MMDG – L'Allegro, il Penseroso ed il Moderato
April 24, 2021 | Saturdays 1:00 pm - 2:00 pm