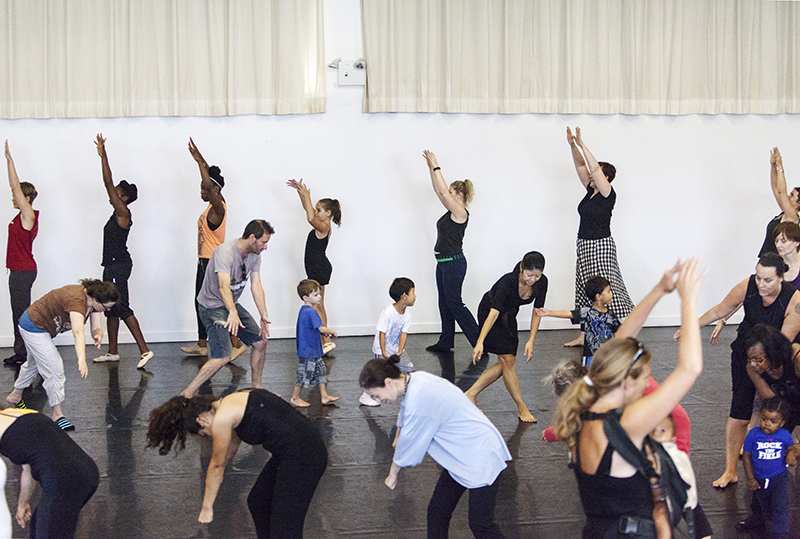 Dance with MMDG
Fun for the whole family, our free Dance with MMDG classes are taught by MMDG dancers and accompanied by live music. Each month showcases choreography in conjunction with the Dance Group's performances in New York City and around the world.
No experience is necessary. We encourage all ages and abilities to attend.
Dress code:
Wear comfortable attire.
No shoes.
This class is suitable for people of all ages with and without disabilities. No dance experience is required; street clothes/shoes are appropriate.
Join this Dance with MMDG class either in person at the Mark Morris Dance Center or online and learn excerpts from Mark Morris's beloved dance. Perfect for the whole family, the class will be taught by MMDG dancers Domingo Estrada, Jr. and Karlie Budge. You can join us in person at the Mark Morris Dance Center or from home via Zoom.
This hybrid class is free, with a suggested donation.
Dance with MMDG
March 19, 2022 | Saturdays 1:30 pm - 2:30 pm