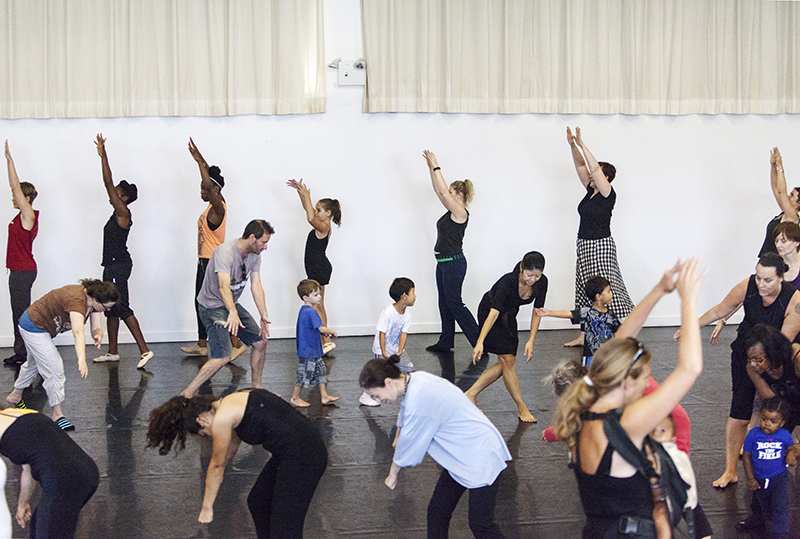 Family Fun Series
Designed for the whole family, you will learn the fundamentals of a variety of dance, fitness, and music genres. From Bhangra and Salsa to Music and Singing and more! All workshops are 60 minutes long. For all ages and abilities. No experience necessary.
Suggested Attire:
Comfortable clothing in which you can easily move, no street shoes.
---
All children under the age of 14 must be accompanied by an adult.
Join us on Halloween to experience this high-energy dance style as a family! Family Fun Jazz will include a basic warm-up and specially-themed choreography to get all ages in the mood for candy and ghosts.
This class will take place at The Plaza at 300 Ashland right across from the Dance Center. In collaboration with Downtown Brooklyn Partnership.
---
The Plaza at 300 Ashland is Downtown Brooklyn's newest open space in the heart of the Brooklyn Cultural District. In partnership with Two Trees, the Downtown Brooklyn Partnership manages, programs, and maintains the plaza.
Family Fun: Jazz
October 31, 2020 | Saturdays 1:00 pm - 2:00 pm