The Mark Morris Dance Group (MMDG) now offers robust online residency programs for college dance departments. Our online residencies engage students through a customized set of experiences, which immerse dancers in Mark Morris' work and creative process. This virtual yet interactive and synchronous format gives students the opportunity to train and work directly with Mark Morris and company members in group settings, small break-out groups, and one-on-one sessions. Residencies can be tailored to span one day to one week and can include your entire dance department or a select small group. Each residency culminates in a virtual, informal showing of a Mark Morris Dance Group work set on your students.
In addition to technique and repertory, additional classes in the residency include:
Music Theory and Singing classes taught by MMDG Music Director Colin Fowler
Conversations on Music with Mark Morris/Colin Fowler
Somatic Technique Classes: Pilates, yoga, and strength training
Conversations on Dance with MMDG: Question and Answer Sessions with company members
Wellness workshops: Explore health and well-being strategies
In collaboration with each school's administration and faculty, the residency is tailored to meet the needs and aspirations of its students. The collaborative nature of each partnership ensures its success. In addition to these classes and repertoire, we can include other specialized workshops and archival content to complement your curriculum.
Specialized Workshops
Using Mark Morris' repertory as pedagogy, MMDG offers specialized workshops in several areas of focus. These workshops can be geared toward dance majors or dance educators, with the content varied based on who is participating. These classes are taught by current and former MMDG company members and include live accompaniment. Teachers work in collaboration with our education team and the partner organization to develop relevant coursework. The workshops run between 90 minutes and three hours. The areas of focus include:
Musicality in Dance: This workshop explores and juxtaposes select dances from Morris' repertory with a range of musical scores, rhythm, and instrumentation. This workshop emphasizes rhythm, musical phrasing, and hearing the music.
Unit/Lesson Plan Design: Ideal for dance education students, this workshop utilizes Morris' repertory to develop themes, big ideas, and understandings when developing a unit of study in dance. Students learn strategies and tools from which to design a unit/lesson plan for any age group and within any genre.
Dance Composition: This workshop focuses on developing a students' choreographic process through Morris' repertory utilizing music, choreographic devices, and multi-disciplinary inspiration – poetry, visual arts, and other cultural references.
Performance Readiness: This workshop focuses on performance readiness, embodying a character, ensemble dancing, and exploring one's artistic liberty on stage through the lens of Mark Morris' work.
Dance for PD®: These workshops serve as an introduction to Dance for PD, MMDG's internationally-acclaimed program offering dance classes for people with Parkinson's disease. Customized activities include an enrichment seminar to learn about our methods, introductory teacher training workshop, and/or a film screening and discussion of the critically-acclaimed documentary Capturing Grace.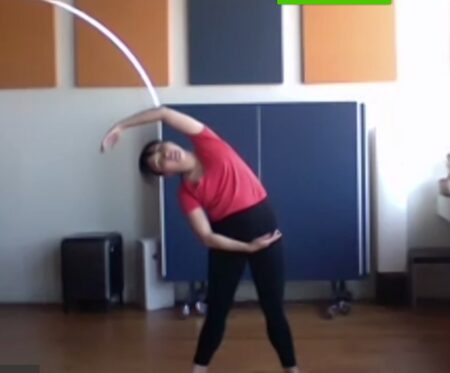 Access the Archives
Mark Morris Dance Group's Access The Archives provides access to select works choreographed by Mark Morris. It provides support to dance educators as they instruct the physical art form through a digital lens. There are 21 works to choose from and your selected works are available in their entirety for the duration of the residency. To accompany the viewing of the work we can include a series of short questions to spark discussion, along with an exclusive question and answer session with our company members.