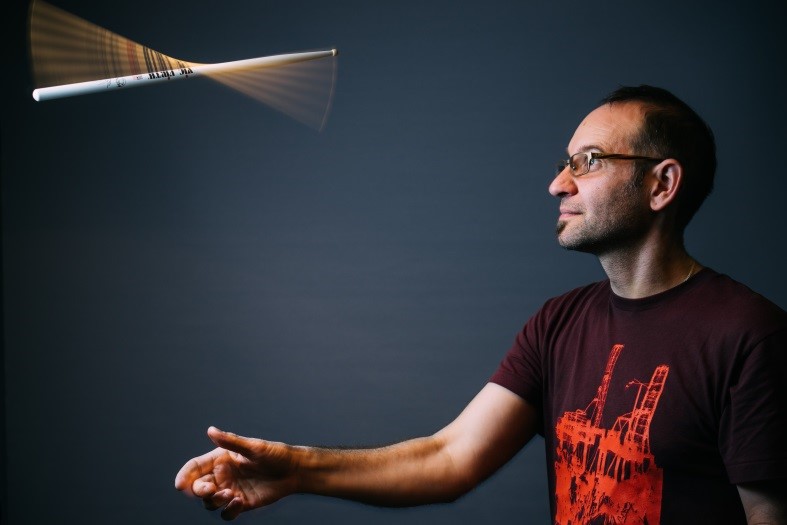 Andreas Brade
drums
ANDREAS BRADE was born in Waiblingen, Germany but moved Massachusetts to study music at Berklee College of Music where he received his BA. After Graduating with his masters in Music from Longy School of Music of Bard College in Cambridge, Massachusettes, Andreas moved to NYC. Since then he has been an accompanist at the Mark Morris Dance Center, the Martha Graham School, the Joffery Ballet School and played classes for Alvin Ailey, Peridance, Tisch NYU and many more. As modern dance composer, Andreas has been composing music for over five years for Cornfield Dance and is music was performed at the 2015 Bryant Park Summer Concert Series, University Settlement, Dixon Place and the Scranton Civic Theatre. Andreas has performed with several world music groups at festivals and venues such as the Montreal Jazz Festival, the Kennedy Center, Boston Symphony Hall, The Blue Note and the Apollo Cafe, to name a few.
Adult Classes
Intro to Modern
$90/six-week session
Teacher and schedule subject to change. For up-to-the-minute information see the adult class schedule.
Youth Classes
Tap Fundamentals B (ages 7-9)
Spring Semester: Jan. 25 – June 11, 2019
Registration opens Jan. 8, 2019
Tap Fundamentals A (ages 6-8)
Spring Semester: Jan. 25 – June 11, 2019
Registration opens Jan. 8, 2019
Tap Level 1 (ages 10-12)
Spring Semester: Jan. 25 – June 11, 2019
Registration opens Jan. 8, 2019