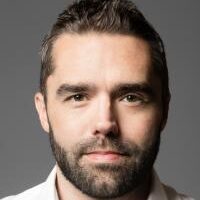 Colin Fowler
Colin Fowler (Music Director) began his musical study at the age of five in Kansas City, went on to study at the Interlochen Arts Academy, and continued his education at The Juilliard School, where he received his Bachelor of Music in 2003 and his Master of Music in 2005. While at Juilliard, he studied piano with Abbey Simon, organ with Gerre Hancock and Paul Jacobs, harpsichord with Lionel Party, and conducting with James dePriest and Judith Clurman.
A versatile musician and conductor, Fowler works in many areas of the music scene in New York City. He is a veteran conductor and keyboardist of many Broadway shows, including Jersey Boys, In the Heights, Wicked, and the Radio City Christmas Spectacular. As a classical soloist and collaborative artist, he has performed and recorded with many world-renowned musicians and ensembles, including Deborah Voigt, Renée Fleming, The Knights, and the Los Angeles Philharmonic. He has arranged and conducted for numerous TV and film productions, including Yellowstone and Greta Gerwig's Little Women.
He began to collaborate with the Mark Morris Dance Group in 2005 and has performed over 60 pieces with the company on almost every keyboard instrument possible, including the harmonium and toy piano. He has conducted performances of Mozart Dances, Acis and Galatea, The Hard Nut, and L'Allegro, il Penseroso ed il Moderato, and helped edit and create over 15 videodances with Mark Morris during the pandemic. Hailed by The New York Times as "invaluable" and "central to Morris' music," he was appointed Music Director in 2013.