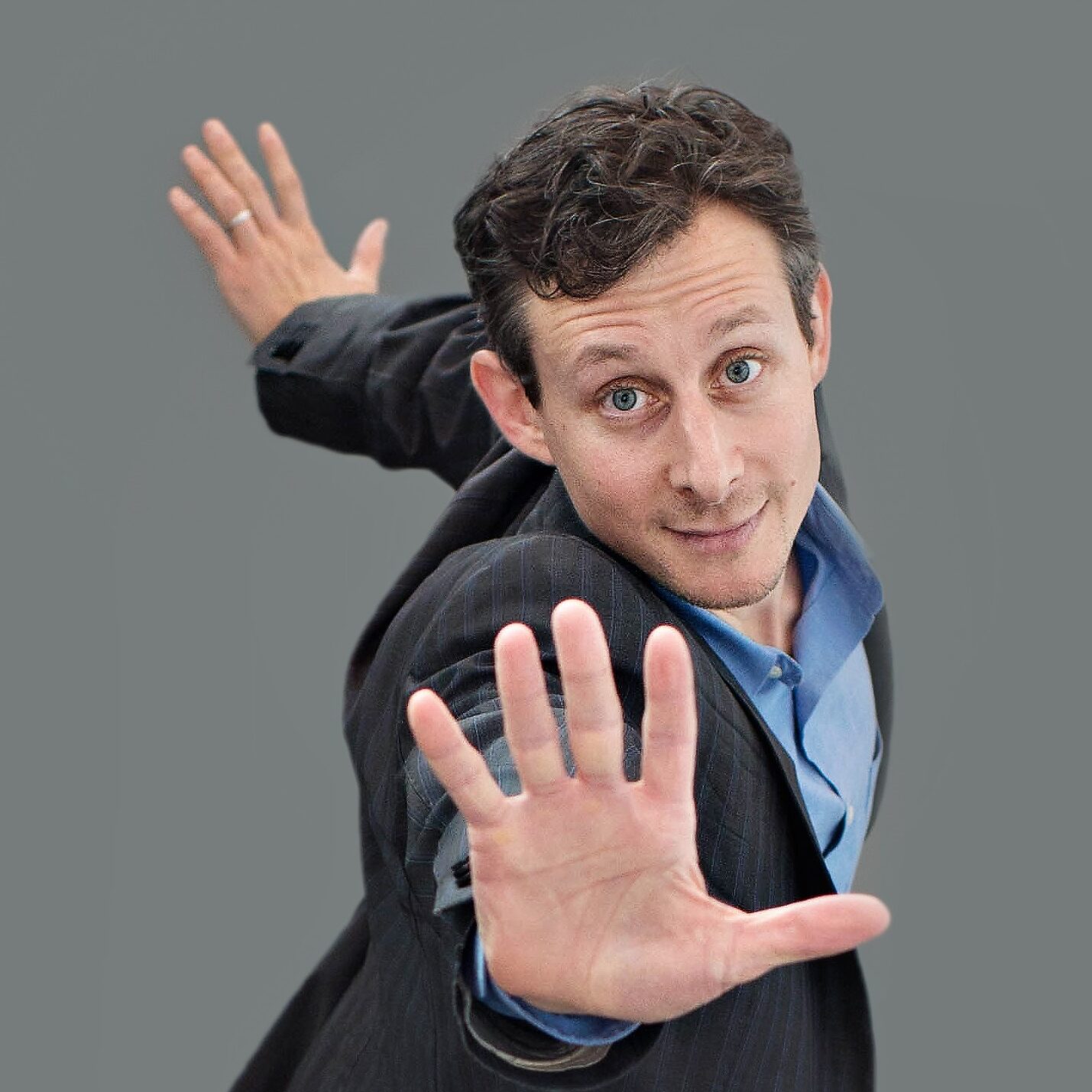 David Leventhal
Dance for PD® Program Director
he/him/his
Contact David
David Leventhal is the Program Director and founding teacher of Dance for PD®, a program of Mark Morris Dance Group. He leads classes for people living with Parkinson's disease around the world and has trained more than 2,000 teaching artists in 25 countries in the Dance for PD approach. He's co-produced five volumes of a successful At Home instructional video series for the program and has pioneered such innovative projects as Moving Through Glass, a dance-based Google Glass App for people with Parkinson's.
David has written extensively about the intersection of dance and Parkinson's, contributing chapters to the Bloomsburg Handbook of Dance and Philosophy, Moving Ideas: Multimodal Learning in Communities and Schools (Peter Lang), and Creating Dance: A Traveler's Guide (Hampton Press), and he has served as a co-author on a number of peer-reviewed studies on the impact of the Dance for PD approach on people living with PD. In demand as a speaker at international conferences and symposiums, David has presented at the Lincoln Center Global Exchange, Edinburgh International Culture Summit, University of Michigan, Rutgers, Penn State Hershey Medical Center, Brown, Stanford, Columbia, Georgetown, Tufts, Harvard Medical School, Peking Union Medical Center, and Centre Hospitalier Universitaire de Liège, among others. He serves on the boards of the Davis Phinney Foundation and the Georgetown Lombardi Arts and Humanities Program, as well as the Dance & Creative Wellness Foundation. He is a founding member of the Dance for Health Committee at the International Association of Dance Medicine & Science (IADMS). He's featured in the award-winning 2014 documentary Capturing Grace directed by Dave Iverson.
He designed and is in his sixth year of teaching a dance-based course that is part of the Narrative Medicine curriculum at Columbia University's College of Physicians and Surgeons.
David is the recipient of multiple awards for his work in the field: the 2021 IADMS Pioneer Dance Educator Award, the 2018 Martha Hill Mid-Career Artist Award, a 2016 World Parkinson Congress Award for Distinguished Contribution to the Parkinson's Community, and with Olie Westheimer, the 2013 Alan Bonander Humanitarian Award from the Parkinson's Unity Walk.
As a dancer, he performed with the Mark Morris Dance Group from 1997-2011, appearing in principal roles in Mark Morris' The Hard Nut, L'Allegro, il Penseroso ed il Moderato, and Prokofiev's Romeo & Juliet, on Motifs of Shakespeare. He received a 2010 Bessie (New York Dance and Performance Award) for his performing career with Mark Morris.
An honors graduate in English Literature from Brown University, he has participated in professional development through the American Express Leadership Academy and was an inaugural participant in the year-long New York Foundation for the Arts' Emerging Leaders Boot Camp.