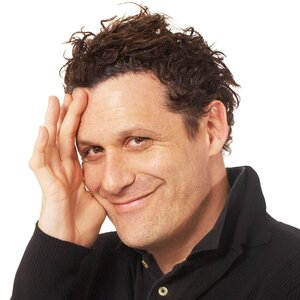 Isaac Mizrahi
Secretary
Isaac Mizrahi has been a leader in the fashion industry for almost 30 years. Not merely for his work as a designer but also for his crossover presence into pop culture. He was the subject and co-creator of Unzipped, a documentary following the making of his Fall 1994 ready-to- wear collection. The groundbreaking film received an award at the prestigious Sundance Film Festival. He hosted his own television talk show for five years. He has written two books, numerous articles and has made countless appearances in movies and television. Currently he serves as a weekly judge on Project Runway: All-Stars.
Mizrahi is the recipient of many accolades including four Council of Fashion Designers of America (CFDA) awards and a Drama Desk Award for his costume designs. He has had the distinct pleasure of dressing some of the most distinguished women in the world including Audrey Hepburn, Secretary of State Hilary Clinton, Oprah Winfrey, and First Lady Michelle Obama. Coveted by Hollywood's most stylish, his classic designs have been seen on the red carpet and are a favorite among celebrities such as: Sarah Jessica Parker, Julia Roberts, Rihanna, Mary- Kate and Ashley Olsen, and Meryl Streep. In addition to designing for the luxury and mass markets, Mizrahi has designed costumes for the New York Metropolitan Opera, the American Ballet Theater, and the San Francisco Ballet. He has also designed costumes and sets for Broadway and Off Broadway shows including his own one-man show in 2000.
In 2010, Mizrahi directed and designed the costumes and sets for a production of A Little Night Music for the Opera Theatre of St. Louis. He returned in 2014 to direct and design The Magic Flute.
Mr. Mizrahi is Chief Designer for the Isaac Mizrahi brands, a division of Xcel Brands, Inc. As Chief Designer, he is responsible for design and design direction for all brands under his name. The collection ranges from women's sportswear, footwear, and handbags to men's tailored clothing and housewares and furniture. In December 2009, Mizrahi launched his lifestyle collection, "ISAACMIZRAHILIVE!" on QVC. His IMNYC collection is currently sold at Lord & Taylor and Hudson's Bay Company.
For more information, please visit www.isaacmizrahi.com