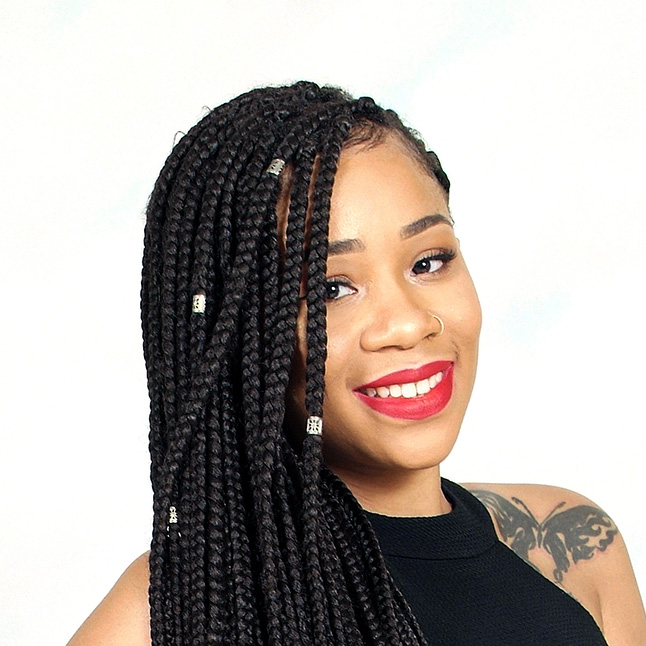 Lynnett Parris
Lynnett Parris was born and raised in Brooklyn, New York. As a child, she took an interest in singing, writing, and, of course, dance! Parris has been performing since the age of seven. Her dance style is a combination of hip-hop, jazz, dancehall, and Afro movements. In 2013, she started her own after school dance program, Flash 4 Achievement, which focused on providing a safe space for children in the Crown Heights community and allowing them to grow creatively through art. This led to her creating and coaching a dance team at Public School 221, Stars and Starlets, for the past four years. This is just the start of Parris's career as an instructor and mentor. She hopes to spread love and positivity through art and the close relationships she has built in her community.
Adult Classes
Intro to Hip-Hop (On Demand)
$72/six-week session
Please note classes are available through video on demand.
Access details will be emailed to you on the first day of class.
The day and time of the class is when the weekly video will be released to you.
The videos are pre-recorded and you can access them at your convenience to participate in class at the best time for you.
Video access will remain available until August 16
Extensions on video access are not available.
Youth Classes
Hip-Hop Fundamentals A (ages 6-8)
Hip-Hop Level 2 (ages 9-12)
Beginner Teen Hip-Hop (ages 13-18)