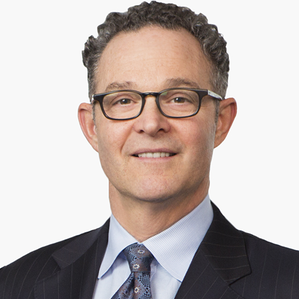 Mark Selinger
Vice-Chair
Mark Selinger is a partner in the law firm of McDermott Will & Emery LLP and is based in the Firm's New York office. Mark focuses his practice on two areas: the representation of private equity funds and family offices in all aspects of their business, including initial and follow-on investments, workouts and exit transactions; and the representation of public and private U.S. and Israeli technology companies, in public offering, private placement and merger and acquisition transactions.
In his representation of private equity and family office clients, Mark advises on distressed and highly structured investments; he has experience in the acquisition of assets and companies out of (or in lieu of) bankruptcy, on behalf of both financial and strategic investors.
In his representation of public companies, Mark has been involved in several complex cross- border transactions, including the first acquisition of an Israeli Nasdaq-listed company by a U.S. public company under the Israeli merger laws. Mark also advises his public company clients on disclosure and compliance issues arising under U.S. securities laws, including NYSE and Nasdaq regulations.
In addition to serving as Vice Chairman of the Board for the Mark Morris Dance Group, he is a board member of the American Committee for the Tel Aviv Foundation. Mark is admitted to the bar in the State of New York, and is a member of the New York State Bar Association and the American Bar Association.