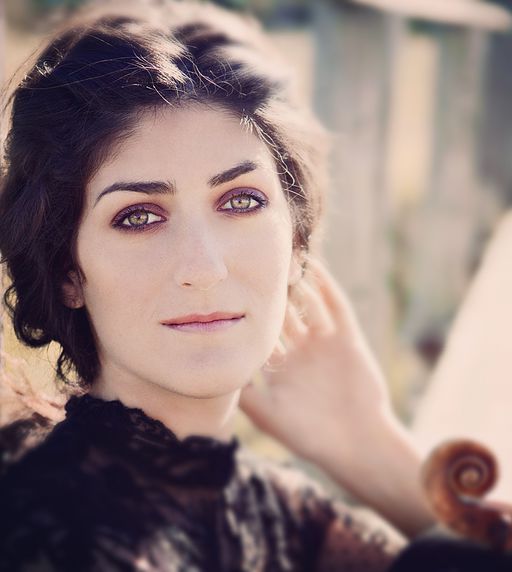 Michelle Ross
Hailed as a "Renaissance Woman" and trained with Itzhak Perlman for over a decade, violinist and composer
Michelle Ross
is unique as both a solo artist and collaborative visionary. Last season marked Ross' Carnegie Hall Debut with Maestro Harry Bicket, and her European Debut as both soloist and conductor, with the Orchestre de Chambre de Paris, in Cite de La Musique. Ross is the recipient of the 2012 Leonore Annenberg Fellowship Fund for the Performing and Visual Arts. She also curates Music in the Mountains, a classical music festival presented by Summit Powder Mountain in Eden, Utah.
As a composer and improviser, Ross is extemely interested in collaborative works. As a composer for contemporary dance, her work has toured with the Aspen Sante Fe Ballet for two seasons through her collaboration with choreographer Norbert De La Cruz III, and has premiered in Baryshnikov Arts Center, and the Joyce Theater. Inventing Wonderland, a multimedia piece, premiered in Lincoln Center's Beyond the Machine Festival. Ross frequently collaborates across mediums to create works with choreographers, actors, visual artists, and filmmakers. Her work has also traveled to Germany and the Philippines.
She holds a M.M. from the Juilliard School and a B.A. in English and Comparative Literature from Columbia University. She has studied with Dorothy DeLay, Itzhak Perlman, Catherine Cho, Ronald Copes, Patinka Kopec. Ross has recently been a member of Ensemble ACJW, a program of Carnegie Hall, the Weill Institute, the Juilliard School, and the Department of Education, where she performed in residency at Carnegie Hall for the last two years, in addition to outreach endeavours, and teaching at a High School in Brooklyn.