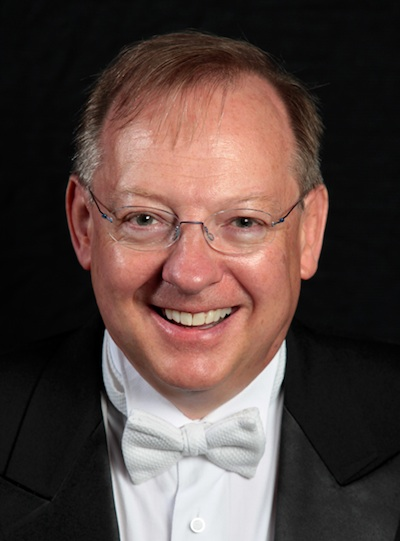 Nicholas McGegan
As he embarks on his fourth decade on the podium, Nicholas McGegan, hailed as "one of the finest baroque conductors of his generation" (London Independent), is increasingly recognized for his probing and revelatory explorations of music of all periods. He has been music director of Philharmonia Baroque Orchestra for 27 years, and was Artistic Director of the International Handel Festival Göttingen for 20 years (1991–2011). Beginning in the 2013-14 season he becomes Principal Guest Conductor of the Pasadena Symphony.
His approach to period style — intelligent, infused with joy and never dogmatic — has led to appearances with major orchestras, including: the New York, Los Angeles, and Hong Kong Philharmonics; the Chicago, Milwaukee, St. Louis, Toronto and Sydney Symphonies; the Cleveland and the Philadelphia Orchestras; and the Northern Sinfonia and Scottish Chamber Orchestra, where his programs often mingle Baroque with later works. He is also at home in opera houses, having conducted companies including Covent Garden, San Francisco, Santa Fe, and Washington.
English-born Mr. McGegan was educated at Cambridge and Oxford. He was made an Officer of the Most Excellent Order of the British Empire (OBE) "for services to music overseas." Other awards include the Halle Handel Prize; the Order of Merit of the State of Lower Saxony (Germany); the Medal of Honour of the City of Göttingen, and a declaration of Nicholas McGegan Day by the Mayor of San Francisco in recognition of his work with Philharmonia Baroque.
His extensive discography includes five recent releases on Philharmonia Baroque's label, Philharmonia Baroque Productions (PBP), including Brahms' Serenades; Berlioz's Les Nuits d'été and Handel arias with Lorraine Hunt Lieberson; Haydn's Symphonies nos. 88, 101 and 104 (nominated for a GRAMMY® Award); Vivaldi's The Four Seasons and other concerti with violinist Elizabeth Blumenstock, and Handel's Atalanta featuring soprano Dominique Labelle.
Read more about Nic McGegan.