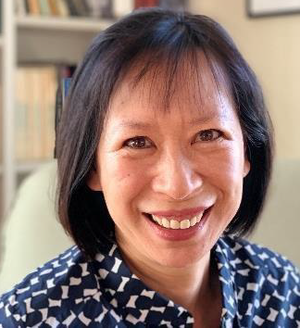 York-Chi Harder
York-Chi Harder recently completed six years as the Chair of the Board of Trustees for Shanghai American School. Established in 1912 by the United States Consulate, Shanghai American School serves 2900 students on two campuses in Shanghai.
During her tenure as Board Chair, York-Chi led a successful search for head of school and subsequent management transition, helped develop and implement the school's strategic plan, guided a transition of legal status to comply with new Chinese regulations, and oversaw major building projects on both campuses.
For nine years from 2004-2013, York-Chi also served as Chair of the Board of Active Kidz Shanghai, a non- profit organization providing co-curricular activities for over 3000 children in Shanghai.
York-Chi has extensive experience in board governance and best practices in education and non-profit leadership.
Prior to her time in Shanghai, while based in Hong Kong York-Chi acted as an in-house counsel at American Express International. While based in Europe in the early 1990's, she founded the first Montessori Pre- School in post- communist Poland. While based in New York, York-Chi practiced law, with a focus on trusts and estates and non-profit corporations, with the firm of Milbank, Tweed Hadley & McCloy, and the firm of Lankenau, Kovner and Bickford.
York Chi is a graduate of Princeton University, where she received a BA in public and international affairs from the Woodrow Wilson School, holds a JD degree from Columbia University Law School and a Masters of Laws degree in European Community law from The Free University of Brussels.
York-Chi and her husband, Stephen Harder, have three children. They have lived and worked professionally in New York, Brussels, Warsaw, Hong Kong and Shanghai, and currently divide their time between Shanghai and New York.