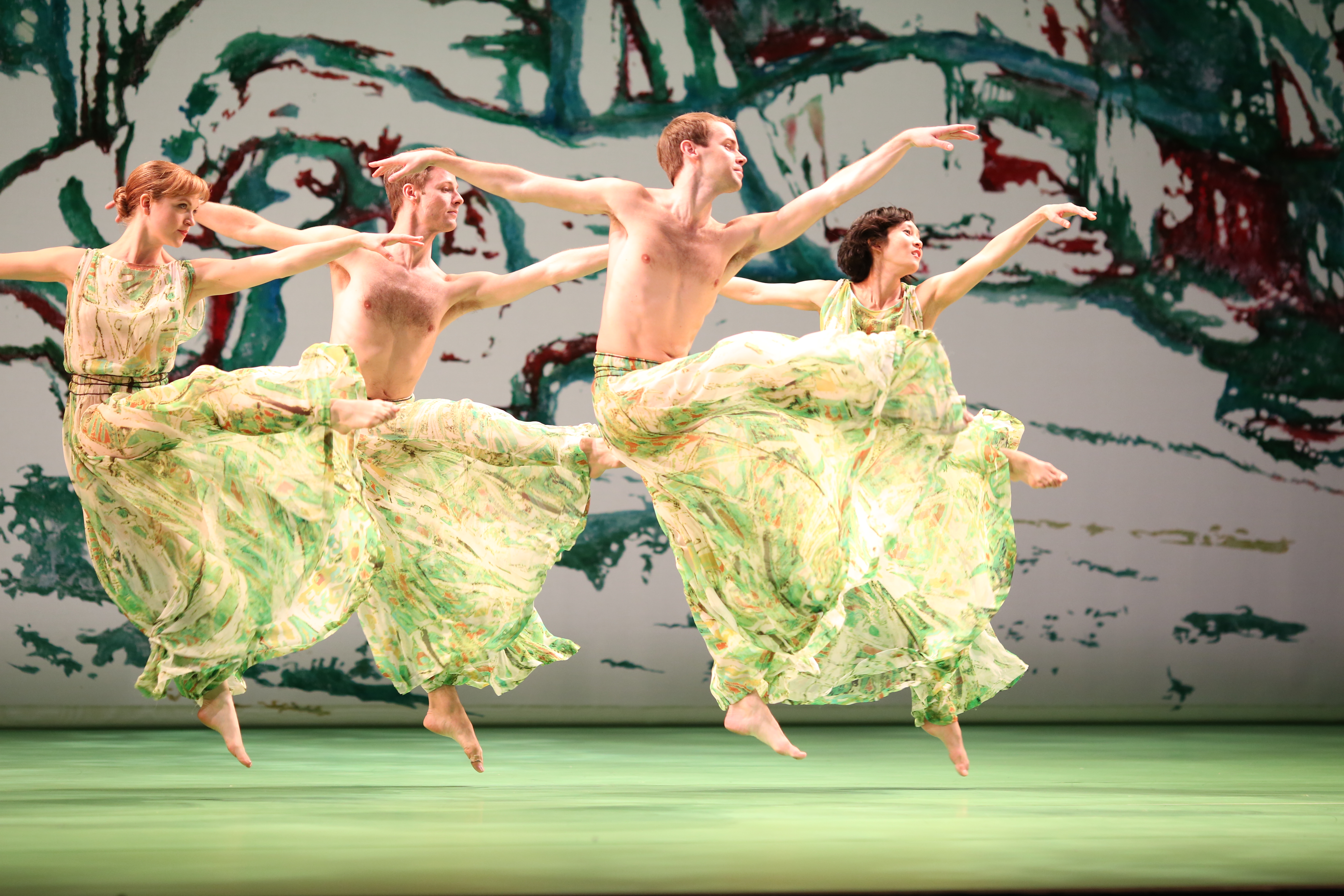 Acis and Galatea
Premiere
Cal Performances
Zellerbach Hall
View All Performance Listings
Acis and Galatea is a Mark Morris Dance Group / Cal Performances, Berkeley / Celebrity Series of Boston production, in association with Harriman-Jewell Series, Kansas City; Krannert Center for the Performing Arts, University of Illinois at Urbana-Champaign; and Lincoln Center for the Performing Arts.
Details List
| | |
| --- | --- |
| Choreography | Mark Morris |
| Music | George Frideric Handel - Acis and Galatea, K. 566 |
| Libretto | John Gay, with Alexander Pope and John Hughes - Libretto (PDF) |
| Scenic Design | Adrianne Lobel |
| Costume Design | Isaac Mizrahi |
| Lighting Design | Michael Chybowski |
| Instrumentation | orchestra and chorus; soprano; two tenors; bass-baritone |
| Number of Dancers | 18 |
| Runtime | 97 minutes (Act I: 41 min., Act II 56 min.); one intermission |
Details
Known as the greatest pastoral opera, Acis and Galatea was composed by Handel in 1718. He created many versions of the work, transforming it from an English masque, to a bilingual Italian and English serenata, and finally to the English language two-act opera that is most commonly performed today.
The opera, with a libretto by John Gay, with Alexander Pope and John Hughes, is based on Ovid's Metamorphoses (Book XIII). Acis and Galatea was the opera of Handel's most performed during his lifetime. It tells of the love between Acis, an Arcadian shepherd, and Galatea, a nymph, and the mortal jealousy of Polyphemus, a giant.
Synopsis
Acis is in love with Galatea.
The monster, Polyphemus, also loves her.
In a jealous rage, and spurned by Galatea,
Polyphemus hurls a boulder at Acis and mortally wounds him.
Galatea uses her magic powers to change her dead lover
into a stream that will flow eternally.
– Mark Morris
Press Quotes
"...a new jewel in Morris' crown."

The New Yorker

"The geometries - we see the dancers in foursomes, couples, trios, rings, lines, triangles - are impressive; and marvels occur, felicitously timed and phrased."

New York Times

"A memorable performance of mythic proportions."

Kansas City Metropolis Arts Journal

"Morris can articulate, with the tiniest of lifts, the paradoxical mixture of sensuality and solemnity."

San Francisco Classical Voice

"...incredibly thrilling. "

Boston Globe