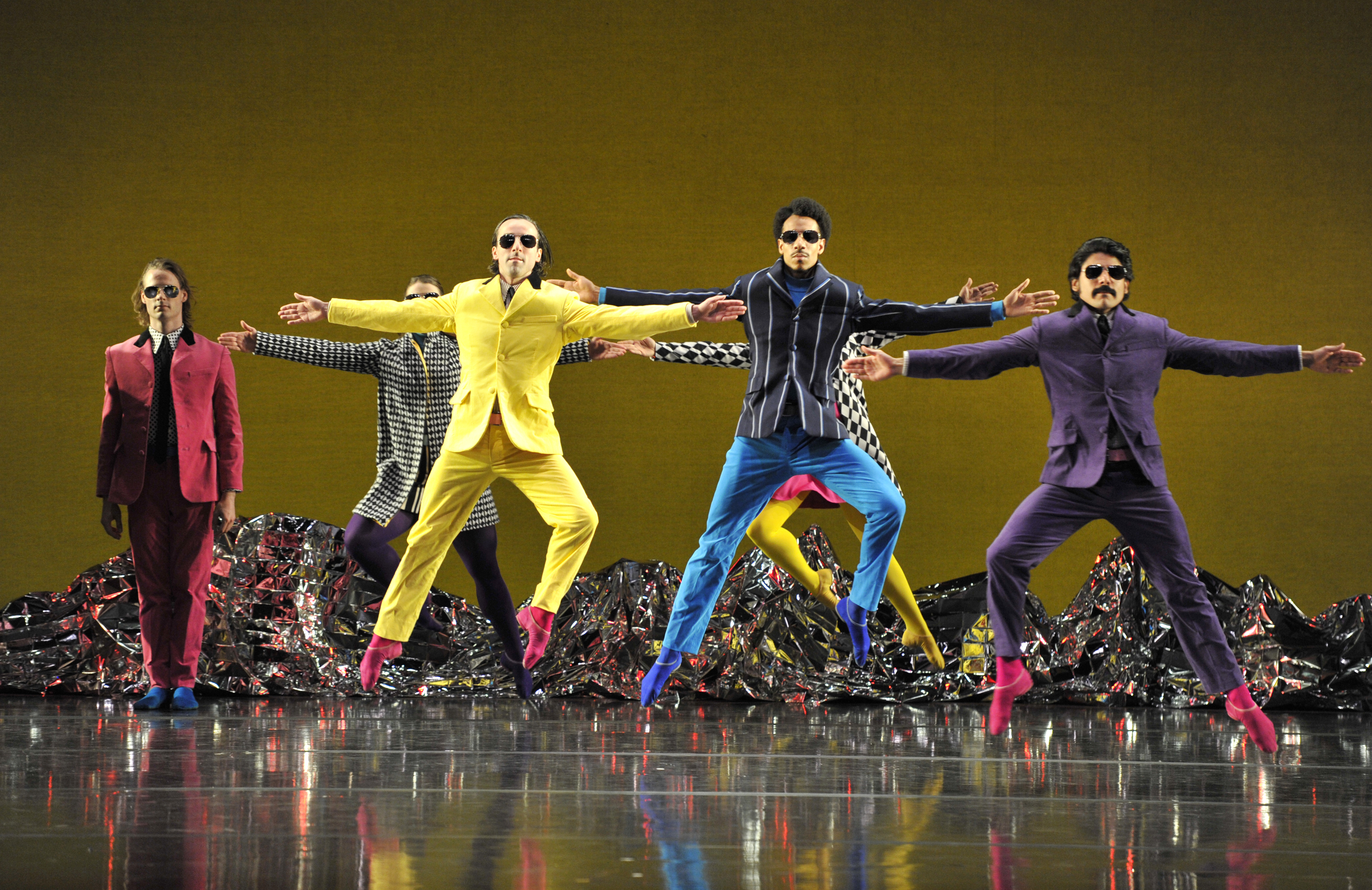 Pepperland
Premiere
City of Liverpool: Sgt. Pepper at 50 Festival
Royal Court Liverpool
View All Performance Listings
A Mark Morris Dance Group production in association with American Dance Festival, Durham, North Carolina; BAM, Brooklyn, New York; Banff Centre for Arts and Creativity with the Sony Centre, Toronto, Canada; Cal Performances, UC Berkeley, California; Celebrity Series of Boston, Massachusetts; The City of Liverpool, England, U.K.; Dance Consortium UK; Hopkins Center for the Arts, Dartmouth College, Hanover, New Hampshire; International Festival of Arts & Ideas, New Haven, Connecticut; The John F. Kennedy Center for the Performing Arts, Washington, D.C.; Krannert Center for the Performing Arts, University of Illinois at Urbana-Champaign; La Jolla Music Society, La Jolla, California; Meyer Sound, Berkeley, California; Seattle Theatre Group, Seattle, Washington; Segerstrom Center for The Arts, Costa Mesa, California; UCSB Arts & Lectures, Santa Barbara, California; White Bird, Portland, Oregon.
Details List
| | |
| --- | --- |
| Choreography | Mark Morris |
| Music | Original songs by The Beatles arranged by Ethan Iverson; Original compositions by Ethan Iverson |
| Scenic Design | Johan Henckens |
| Costume Design | Elizabeth Kurtzman |
| Lighting Design | Nick Kolin |
| Instrumentation | voice, theremin, soprano sax, trombone, piano, organ, harpsichord, percussion |
| Number of Dancers | 17 |
| Runtime | 60 minutes |
Details
This new evening-length work by Mark Morris, created at the request of the City of Liverpool will premiere May 2017, kicking off Liverpool's Sgt. Pepper at 50 Festival, a season-long tribute to the groundbreaking album Sgt. Pepper's Lonely Hearts Club Band.  Pepperland features an original score by composer Ethan Iverson inspired by the songs "Sgt. Pepper's Lonely Hearts Club Band", "With a Little Help From My Friends", "A Day in the Life", "When I'm Sixty-Four", "Within You Without You", and "Penny Lane".
An unprecedented chamber music ensemble of voice, theremin, soprano sax, trombone, piano, organ, harpsichord, and percussion will tease out and elaborate on Sgt. Pepper's non-rock and roll influences. Arrangements of half a dozen songs from the album will intermingle with Pepper-inspired original pieces intended especially for Morris' profound understanding of classical forms: Allegro, Scherzo, Adagio, and the blues.
Learn more about the support that makes Pepperland possible >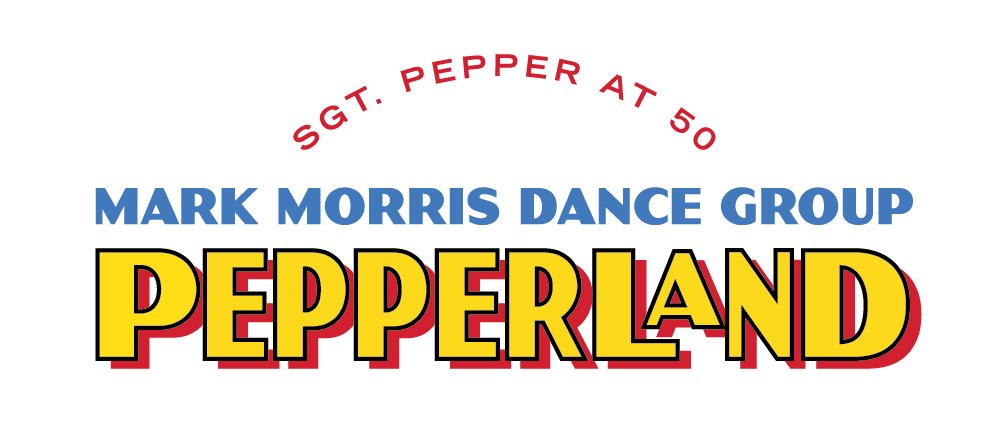 ---
"This great album set a radical new direction for popular music and thought. I was just a child. 50 years later, with contemporary eyes and ears, we are presenting a comment and a rethinking of this profound cultural artifact with all of the imagination, surprise, humor, and bizarrity intact." — MARK MORRIS
"The music for Pepperland, arranged and extrapolating from tracks on The Beatles', Sgt. Pepper's Lonely Hearts Club Band is important to me because of the enormous impact the album caused in popular culture at large. "Beatlemania" in the UK and particularly in the US was a pivotal event in the turbulent social/political semi-revolution of the late 1960"s. As a very young person, I was dazzled and confused by the music. I loved it and I loved The Beatles. Then, over the years, I lost touch and lost interest partly because of overexposure. When I was approached to participate in the commemorative project in Liverpool, I re-examined the recording and found so much of interest in it that I eagerly took on the big project of turning these very familiar songs into an evening length music and dance show. Pepperland is the exciting result." — MARK MORRIS
---
Music commissioned by the Charles and Joan Gross Family Foundation.
Original music by The Beatles. All Rights Reserved. Used by permission from Sony ATV Music Publishing.
Press Quotes
"Glorious, joyous, uplifting (five stars)"

The Herald

"Pepperland is entertainment at its most witty, charming, intelligent and aesthetically pleasing. A magical hour."

British Theatre Review

"Watching Pepperland is akin to entering a utopia, perhaps from a (good) acid trip or a dream or maybe a distant reality that those present in the counterculture movement of the era truly believed could be manifested (and maybe it was in glittering, ephemeral moments)."

Broadway World

"Tremendous, exultant fun it is – an hour-long, interval-free piece that draws you into the strange, wonderful, kaleidoscopic world of the Beatles' music and deposits you on the other side with a great, goofy grin on your face. (4 stars)"

The Telegraph

"Utterly musical, entirely unexpected...dazzling"

LA Times