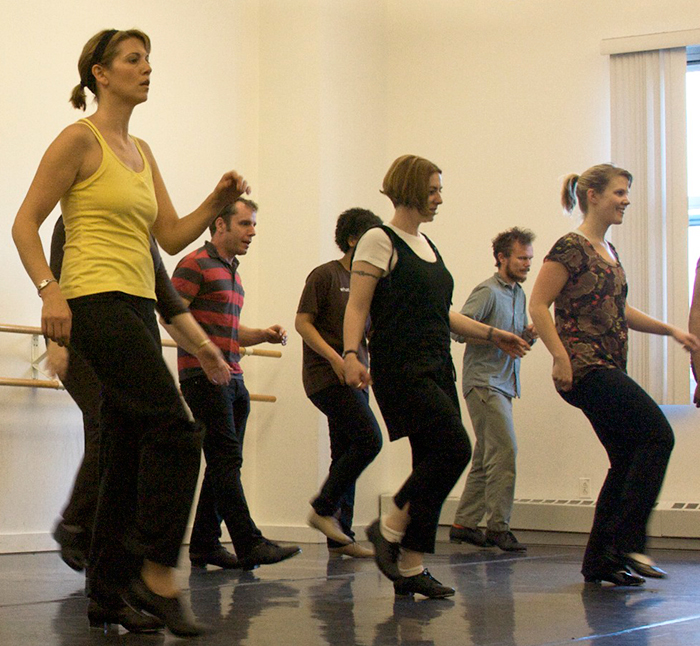 Beginner Tap
A great opportunity to continue to hone and refine the skills developed in Intro to Tap. Students will continue the development of tap techniques while incorporating more challenging rhythmic structures, including syncopation. Students should be comfortable with basic tap vocabulary including straight and swang.
Beginner Tap
Saturdays 2:00 pm - 3:00 pm
Teacher and schedule subject to change. For up-to-the-minute information see the adult class schedule.