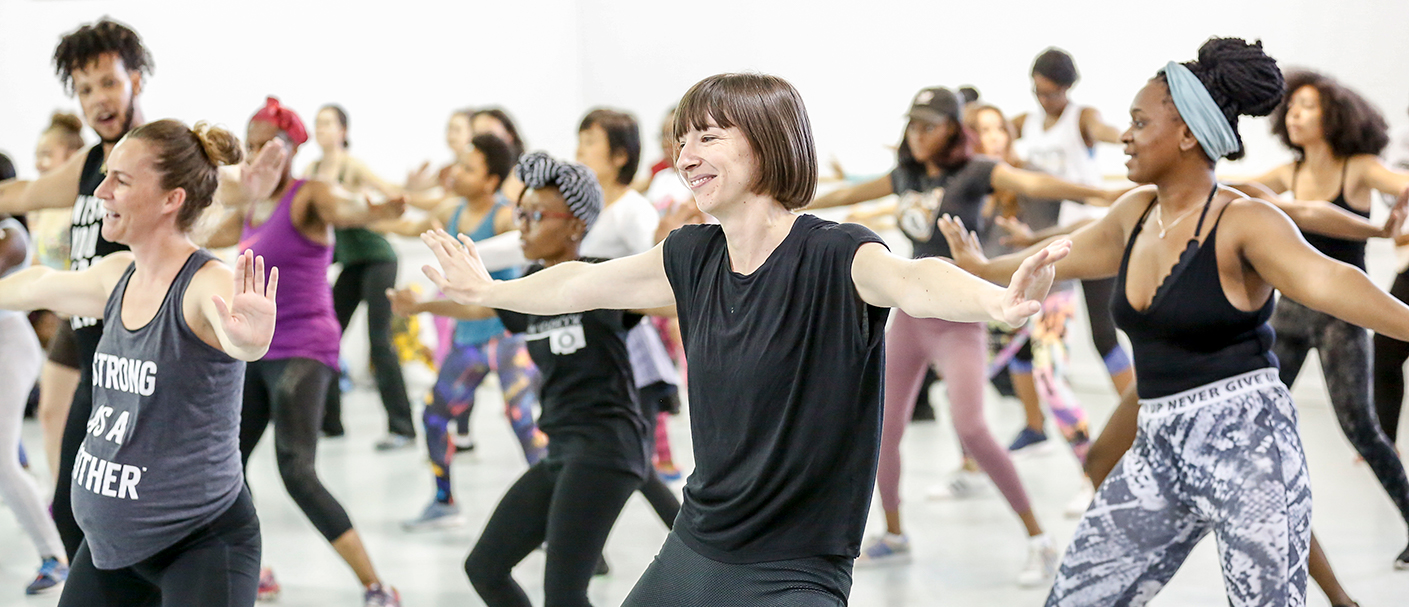 Dance Church®
It's a dance class that feels more like a party. Dance Church® is a guided improvisation dance fitness class. The teacher leads class in a series of movement cues, accompanied by a curated playlist of multi-genre pop music. Feel the music and move as your body desires. The mirrors are covered, the lighting is dim, and the music is loud. In this class, be prepared to move continuously for 90 minutes without having to memorize set choreography.
See what class is like in this video.
Dance Church® was created by Kate Wallich in 2010 as a communal space for people who want to move their bodies. Classes are hosted regularly in Seattle, Portland, and New York, and have popped up in cities worldwide.
Open to all experience levels.
Dance Church® requires Proof of Vaccination to attend classes. When checking in with Dance Church staff on the 5th floor, please provide proof of vaccination + a valid I.D.
Suggested Attire:
Comfortable clothing in which you can easily move
Barefoot or socks