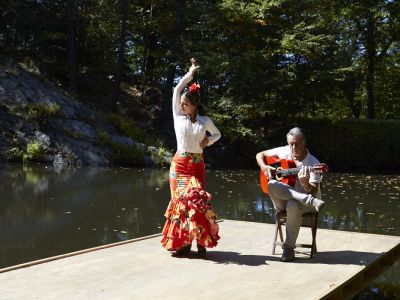 Intermediate/Advanced Flamenco
A class for experienced students to hone their flamenco technique with an emphasis on mastering the critical relationship between baile (the dance), toque (the music), and cante (singing). The class focuses on exercises for footwork, flamenco turns, body posture, movement and coordination and end with a short choreography, taking the student beyond the steps to incorporate style and expression.
Intermediate/Advanced Flamenco
Thursdays 7:00 pm - 8:30 pm
Teacher and schedule subject to change. For up-to-the-minute information see the adult class schedule.