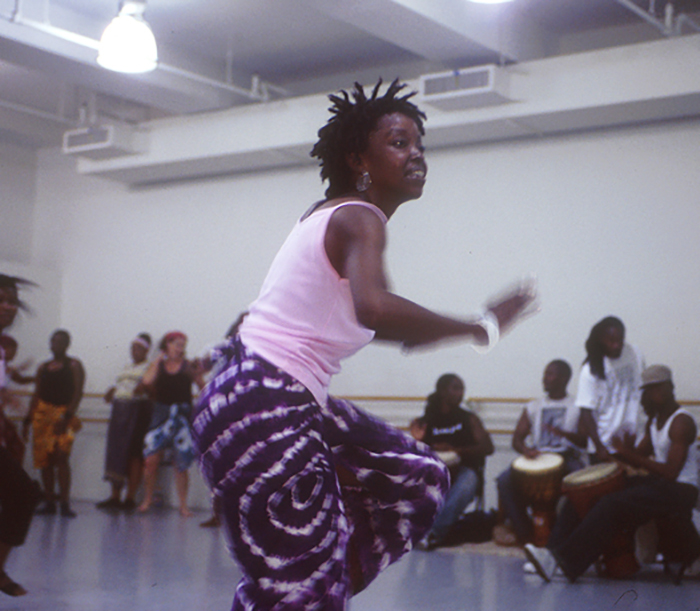 Intermediate/Advanced West African
A class for those with experience with West African Dance – this high energy class explores traditional dances from West Africa. Each week one or two new dances are explored. The start of a class builds on traditional West African dance techniques, followed by practice across the floor, and culminating in a final phrase. This class is accompanied by live music on traditional instruments such as the djembe and the djun-djun.
Intermediate/Advanced West African
Mondays 7:00 pm - 8:30 pm
Teacher and schedule subject to change. For up-to-the-minute information see the adult class schedule.