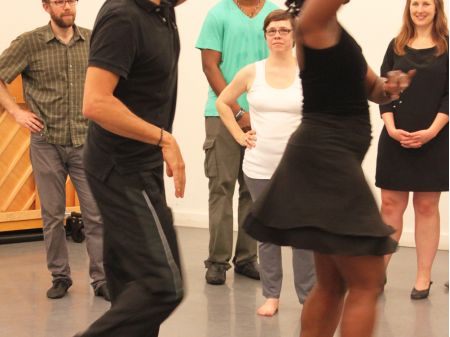 Intermediate/Advanced Salsa
Dancers will focus on sophisticated footwork, spinning techniques, and partner work.  Additionally, class will explore salsa choreography, timing and musicality through the Cha Cha rhythm, and performance skills. Be ready to learn fun routines that you can take on the dance floor.  Experience necessary. No partner required.
Intermediate/Advanced Salsa
Thursdays 8:00 pm - 9:00 pm
Teacher and schedule subject to change. For up-to-the-minute info, see the adult class schedule.