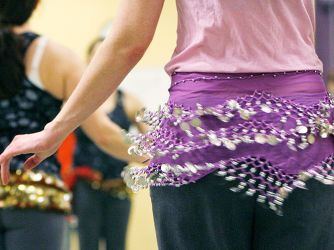 Intermediate Belly Dance
This class explores the traditional belly dances of North and East Africa. In addition to learning belly dance's fundamental movement and performance techniques, students will be introduced to choreography, music, and the use of props. This class is for students who have some experience with belly dance.
Suggested Attire:
Comfortable clothing in which you can easily move. Belly dance skirt optional
Class is taken barefoot.
Intermediate Belly Dance
Wednesdays 6:30 pm - 8:00 pm
Teacher and schedule subject to change. For up-to-the-minute information see the adult class schedule.