Explore. Collaborate. Create. Perform.
Students in this free program delve deeply into all aspects of dance, production, and arts administration, gaining valuable experience and exposure in New York City's performing arts arena. Fifteen to twenty participants, selected through application, meet weekly to study with faculty and staff at the Mark Morris Dance Center, choreographer Mark Morris, and Dance Group company members. The program culminates in a dance concert that is student-driven, created, and produced. Students will also have the option to continue their study through myriad opportunities with MMDG and beyond.
Application opens: May 6, 2019
Application Deadline: October 4, 2019
Program begins: October 15, 2019
Applicants will be notified of acceptance by October 9, 2019.
Students accepted into the program must participate in a weekly elective class of their choice in the Children & Teen or Adult programs and commit to the following schedule:
-Tuesdays, 5-7pm for Arts Immersion class (October – June)
-Saturdays, 1-4pm for Rehearsal (February – June)
Students are selected via a written application and letters of recommendation.
---
Learn more about Arts Immersion
---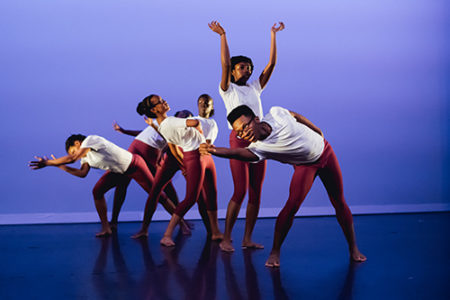 Cultivating the Next Generations of Arts Leaders
"This is a program which gives you that opportunity to grow a lot as a dancer, choreographer, and overall as an artist, and it really cultivates your creativity." – Mengwe Wapimewah (2018-19 Arts Immersion student) Read more >
---
Students will explore and gain skills in the following areas:
EDUCATION: developing curriculum and syllabi, creating lesson plans, articulation, and directing movement
PRODUCTION & MARKETING: Required personnel for production, performance language & etiquette, lighting/sound design, costume/make-up, scheduling, branding, audience building, digital presence
PERFORMANCE & MOVEMENT GENERATION: composition skills, music, improvisation, collaboration, critique/feedback, field trip to see MMDG perform, student choreography and student driven, inspired, and produced performance