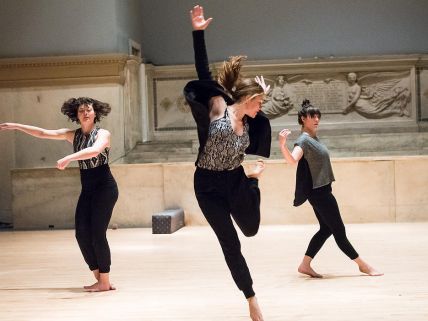 Advanced Improvisation
Seasoned improvisers can expect to play, move freely and compose dance in the moment with live musicians. Improvisational scores are given to help develop students' unique voices as a moving bodies and artists. Students will improvise as a soloist and in partner and group forms.
Advanced Improvisation
April 16, 2019 | Tuesdays 8:00 pm - 9:30 pm
$17/class
This class takes place third Tuesday of every month. Teacher and schedule subject to change. For up-to-the-minute information see the adult class schedule.