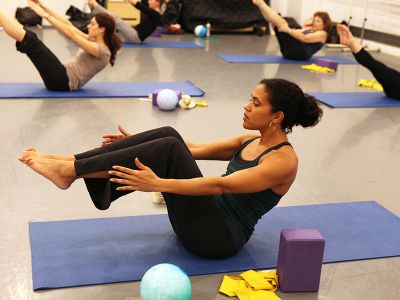 Beginner Pilates
The exercises created by Joseph H. Pilates use muscle control, breathing techniques, imagery and postural alignment to strengthen the entire body. There is an emphasis on range of motion, as well as intensive work on abdominal muscles.  This beginning Pilates class provides an encouraging, informative environment for beginning students to work on the foundational exercises of the technique.
Beginner Pilates
Wednesdays 6:00 pm - 7:00 pm
Teacher and schedule subject to change. For up-to-the-minute information see the adult class schedule.