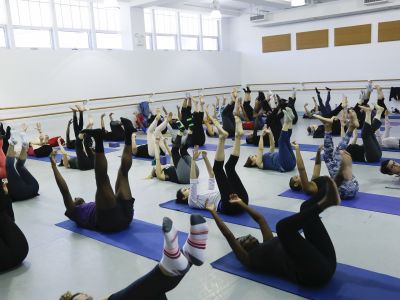 Open Level Pilates
Explore this popular exercise system in this mat-based class. Students will focus on breath, muscle control, and core activation techniques. The teacher will provide accessible variations of exercises for every level.
Open Level Pilates
Wednesdays 9:00 am - 10:00 am
Teacher and schedule subject to change. For up-to-the-minute information see the adult class schedule.