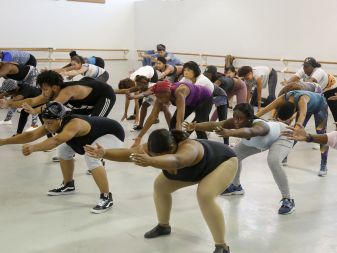 Full Body Conditioning
A personal training approach in a group setting, Full Body Conditioning uses corrective exercise and movement instruction to bring holistic fitness to the entire body. With intervals of high and low impact exercises, students can expect to target each major muscle group of the body in each class session.
—
Wear comfortable clothing in which you can easily move.
No shoes preferred.
Full Body Conditioning
September 8, 2018 | Fridays 8:00 am - 9:00 am
$17/class
Teacher and schedule subject to change. For up-to-the-minute information see the adult class schedule.