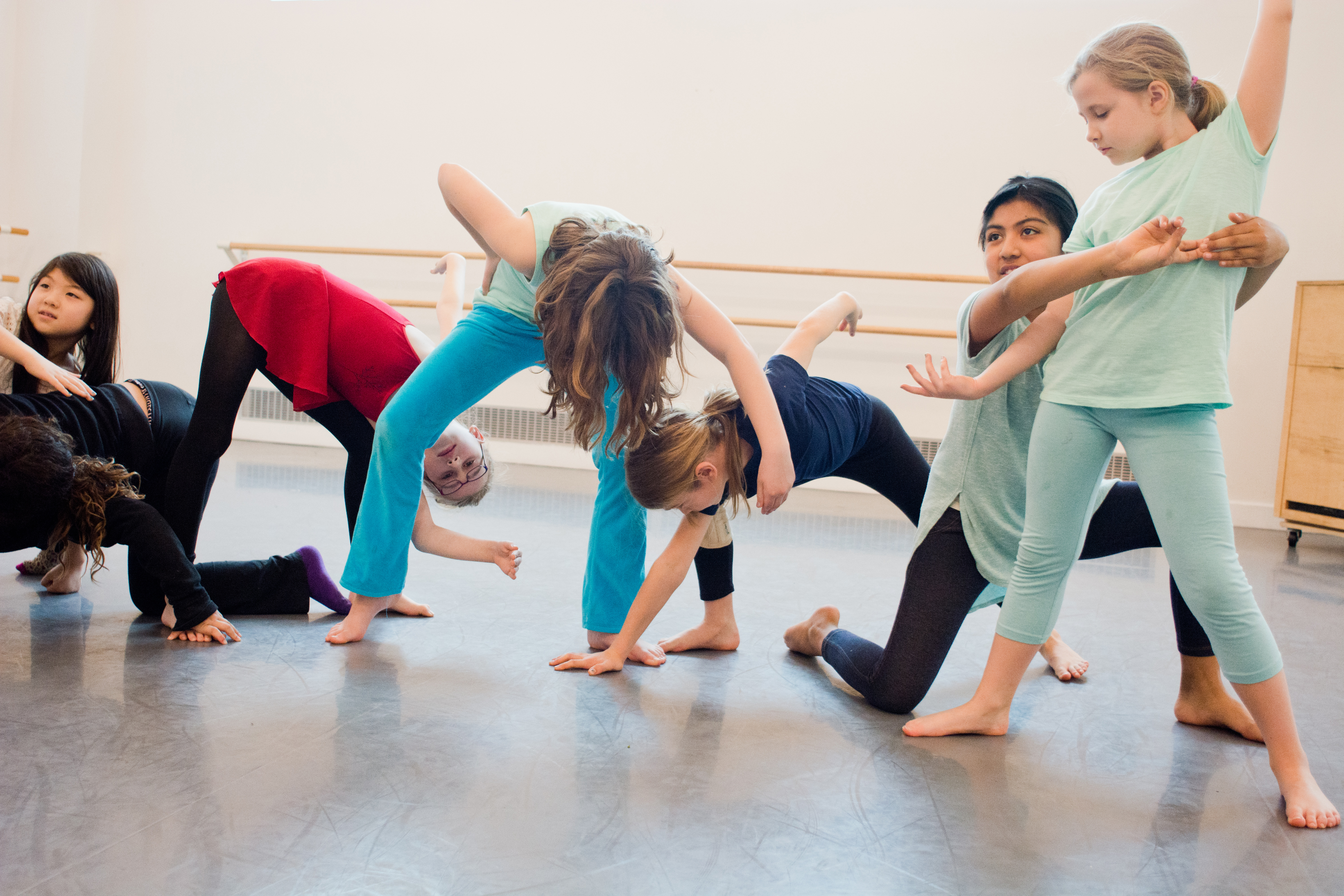 Mid-Winter Dance Camp (Ages 6-12)
Fill your mid-winter break with dance, music, and art! The School at the Mark Morris Dance Center's multi-disciplinary camp for all levels provides a full day of activities from dance with live music to visual art. Students will explore a variety of dance styles and techniques, including ballet, modern, hip-hop, jazz, African, and more. Campers will also learn about Mark Morris' choreography and use concepts to create their own dances.
For all levels, with and without disabilities. Registration is at the bottom of this page. 
---
Mid-Winter Camps | Focus: The Hard Nut
WHO:
Ages 6-8 (0-1 year of experience)
Ages 7-9 (1-2 years of experience)
Ages 9-12 (Open Level)
DATES: Monday February 20, 2023 through Friday February 24, 2023
TIME: Age 6-8 (9:00am-2:45pm); Age 7-9 (9:15am-2:45pm); Age 9-12 (9:30am-3:00pm)
EXTENDED DAY: Age 6-9 (3:15-4:45pm); Age 9-12 (3:15-4:45pm)
| | | | | |
| --- | --- | --- | --- | --- |
| Tier 1 | Tier 2 | Tier 3 | Extended Day | Registration Fee |
| $400 | $450  | $510 | $250 | $12 |
Mid-Winter Dance Camp (Ages 6-8)
February 20 - 24, 2023 | 9:00 am - 2:45 pm
0-1 year of dance experience
Mid-Winter Dance Camp (Ages 7-9)
February 20 - 24, 2023 | 9:15 am - 3:00 pm
1-2 years of dance experience
Mid-Winter Dance Camp (Ages 9-12)
February 20 - 24, 2023 | 9:30 am - 3:00 pm