Mark Morris Dance Center
3 Lafayette Avenue, Brooklyn, New York — United States
SharedSpace provides an informal platform for choreographers of all styles to present in-progress work to diverse audiences, with feedback conversations guided by established dance artists. Join us to provide encouragement, critique, and community.
7:15pm – Doors Open
7:30-8:30pm – Performances
8:30-9:30pm – Feedback Conversation
$10/person
Featuring:
Moderator: André M. Zachery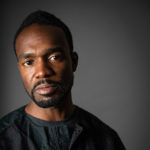 André M. Zachery is a Chicago bred and now Brooklyn-based interdisciplinary artist, scholar and technologist with a BFA from Ailey/Fordham University and MFA in Performance & Interactive Media Arts from CUNY/Brooklyn College. As the artistic director of Renegade Performance Group his practice, research and community engagement artistically focuses on merging of choreography, technology and Black cultural practices through multimedia work. André is a 2016 New York Foundation for the Arts Gregory Millard Fellow in Choreography and 2019 Jerome Hill Foundation Fellow in Choreography.